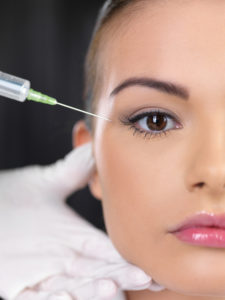 The way that we approach facial rejuvenation today is a far cry from what was available just a few decades ago. Skilled cosmetic plastic surgeons like Dr. Tehrani have recognized the fact that simply tightening and lifting the facial skin is insufficient in many cases of rejuvenation. This is because facial aging also involves a notable amount of volume loss. To tighten the uppermost layers of tissue over the skeletal structure may reduce wrinkles and sagging, but it may not lead to the result that is really desired.
Injectibles like Botox and fillers have become the new norm. This method of treating age-related cosmetic concerns is popular among men and women of all ages; those who want to restore a more youthful appearance, as well as those who want to preserve it. Another way to reinstate the volume that indicates youth is with fat transfer, or fat injections. Here, we will look at some important details on this treatment, and why you may want to consider it.
How fat injections differ from dermal fillers
Dermal fillers are based on substances like hyaluronic acid, a vital amino sugar that binds to water molecules to support volume and moisture in the skin. A fat transfer is a more involved process, requiring a short liposuction procedure (hello, secondary benefits!) in order to harvest the cells needed for volumizing the face. The fat taken from another area of the your body is very carefully inserted into the areas of the face that need plumping. This could be the jawline, to add definition, or the cheeks, to restore contours and minimize under eye bags. Lines and wrinkles can also be reduced with fat injections, and here is the biggest difference: fat injections could give you permanent results.
Something you want to know
Obtaining permanent, or even longer lasting, results could seem advantageous. In many cases, it is. But something that patients should know is that, with dermal fillers, we see the results as we inject product. This allows us to perfect the result moment by moment. Fat transfer is different. It can take months to really see the final outcome due to the settling of fat cells; some will "take" and some won't. Also, the condition of your skin at the time of treatment will also affect the end result.
Fat injections can be an excellent adjunct to the face lift, and may also be beneficial as an alternative to the surgical procedure. Dr. Tehrani performs each procedure himself, and only after careful assessment and discussion.
Learn more about fat injections for facial rejuvenation when you call us in Apple Valley, Laguna Beach, or Palm Springs.