Morpheus8 (Microneedling with Radiofrequency)
Consultations offered at our two convenient locations in La Jolla, CA and Apple Valley, CA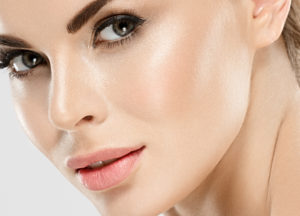 Morpheus8 is a procedure that combines two proven techniques at skin resurfacing, microneedling and radiofrequency. The synergistic combination restores youthful radiance and contours to the skin and face.
Radiant Skin for All Ages
Oscar Wilde said, "everything in moderation." This mantra especially applies to the sun. The sun provides essential nourishment with vitamin D, but too much sun exposure can sap our skin of its youthful vibrance. Photoaging means the negative effects of the sun on our skin. Sagging, dehydrated skin with uneven pigmentation is a common result of photoaging.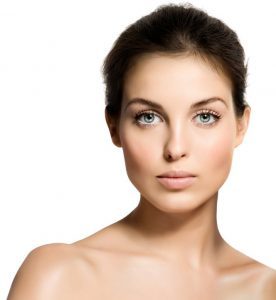 With Morpheus8, you can get a good night's sleep knowing you can reverse or delay the effects of aging. InMode, the makers of Morpheus8, are established leaders in the field of body sculpting and skin rejuvenation. InMode focuses on developing advanced aesthetic devices such as the Morpheus8 and Body Tite.
Dr. Ali Tehrani offers Morpheus8 treatments at his concierge medical center, Tehrani Plastic Surgery. Tehrani Plastic Surgery is the doorway to the life you seek. You don't have to live with the undesirable effects of aging anymore. You can prolong your youthful glow, resolve issues of weakened, droopy skin, and treat any mild scarring you've sustained with Morpheus8 treatments. If you're ready to learn how the Morpheus8 can help you, contact Dr. Tehrani online or by calling (760) 240-2444. We have three offices in La Jolla and Apple Valley.
What Is Morpheus8?
Morpheus8 is U.S. Food and Drug Administration approved for subdermal adipose remodeling. This means the Morpheus8 targets your tissue beneath the outermost surface layer of the skin and initiates a process of rebuilding its underlying support structure.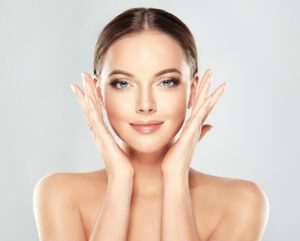 Morpheus8 spurs the body to reorganize itself by promoting new collagen and elastin growth. It accomplishes this natural skin rejuvenation by merging two proven treatments, fractional radiofrequency and microneedling, into a single technique. This union leverages our body's natural healing ability to keep our skin fresh and taut. By combining two effective methods, Morpheus8 achieves a synergistic effect that produces meaningful and measurable results.[1]
What Do Collagen and Elastin Do?
Collagen and elastin are proteins essential for healthy skin. Collagen is the most widespread protein in the human body; it consists of 80% of our skin's proteins and it's essential at providing our skin with its firmness and volume. Elastin, predictably, gives our skin its natural elasticity and tightness. These proteins form the underlying structure of our skin. As we age or spend time in the sun, our collagen and elastin structures begin to deteriorate. As collagen and elastin fizzle, our skin loses its youthful luster. Our bodies need some help to rebuild our collagen and elastin structure. Morpheus8 supplies this boost our bodies need to begin remodeling our skin's support structure.
Benefits of the Morpheus8
Tightens sagging jowls
Reduces acne scars
Improves elasticity of the skin
Treats sun damage
Reignites new collagen and elastin production
Improves complexion and skin texture
Safe for all skin types
FDA improved
Little to no downtime
Suitable Candidates
Candidates for Morpheus8 can fall into a few categories. Mature candidates have already experienced some of the undesirable effects of photoaging. Perhaps they have some sagging areas. Maybe their complexion has dulled with time and lost that sheen of youth. Morpheus8 also works great for younger patients who want to delay the effects of aging, sometimes called prejuvenation.
Whether you seek to rejuvenate your features or refresh your skin and prolong your luscious sheen, it's important to hold realistic expectations. While Morpheus8 can achieve some remarkable results with skin resurfacing, please remember it's not a social media filter. You can't just airbrush a new complexion over your skin tone. During your consultation with Dr. Tehrani, make sure to go over your expectations for your treatments.
If you have darker skin, you might have been turned away from skin resurfacing treatments before. Now, you can rest assured because Morpheus8 will work on all skin types with very little risk of hyperpigmentation.
What Areas Does Morpheus8 Treat?
Jowls
Nasolabial folds (parentheses and marionette lines)
Bags under the eyes
Fine lines around cheeks and neck
Acne scarring
Skin laxity
Provides a non-surgical "lift" of the face
Any area of the body and face that needs skin tightening and can benefit from increased collagen and elastin
Your Confidential Consultation with Dr. Tehrani
The best journeys begin with great communication. On your journey to delay or reverse the effects of aging, Dr. Tehrani makes a great guide because he values open and honest communication. During your initial consultation, he'll review your medical history, conduct a physical examination of your skin, and listen to your cosmetic goals. He'll get to know you and your aspirations for transformation. Then, he can devise a personalized strategy to help you achieve your desired outcome.
To find out how Morpheus8 can help you realize your dream complexion, contact Dr. Tehrani online or by calling our offices. You can reach our high desert offices or our San Diego office by calling (760) 240-2444.
Tehrani Plastic Surgery pampers all our patients. If you are coming from out of town, we offer a personalized concierge service tailored to your needs while you are in town for treatment. We can book all your travel arrangements and provide you all the pertinent information you need to visit the area for your aesthetic surgery treatments.
Dr. Tehrani cares about his patients and works to better our society. He remains very active in giving back to communities in need. His active participation in the Paul Chester Children's Hope Foundation has led him to Kenya to serve as a surgeon for children in need.
How Do I Prepare?
Morpheus8 is minimally invasive. Unlike other resurfacing procedures, Morpheus8 requires minimal preparation. You can continue with your regular beauty regime without much change at all. If you'd like to simplify your paperwork before you come into the office, Tehrani Plastic Surgery posts all patient forms online for your convenience.
Procedure
Morpheus8 uses a combination of microneedling and radiofrequency to achieve its restorative effects. The microneedling provides a time-tested means of resurfacing the outer layer of skin. Microneedling creates thousands of micro-wounds in the skin which initiates a process of removal for the expired, unnecessary skin cells and signals the body to begin healing the outer layer of skin. The result is a fresh, new skin on the outer layer (epidermis).
Fractional radiofrequency treatments add thermal energy to the microneedling process to affect the layer beneath the outer layer and promote new production of elastin and collagen.
Great Results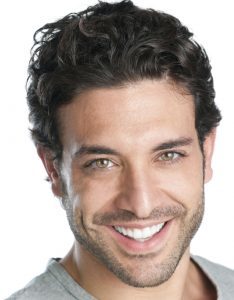 Morpheus proves very effective at treating stretch marks and loose skin around different areas of the body. It's a popular procedure to provide a non-surgical facelift, but it can also be used on areas around the body. Visible results should become apparent in the days following your procedure. Many patients may need more than one treatment session to achieve optimal results. Studies have shown the Morpheus8 can reliably tighten the skin, refresh the complexion and remodel tissue underneath the surface of the skin.[2] If you want a more first-hand look, please ask to view some before-and-after photos during your consultation. Any cosmetic surgeon or medical spa you consider should have a portfolio of before-and-after photos you can view. Never trust your skin to a specious provider that can't produce verifiable certifications along with before-and-after photos. Preview your experience at Tehrani Plastic Surgery by browsing the rave reviews our customers have left for us.
What is Recovery Like?
Some minor swelling and bruising might result from Morpheus8 treatments. But these effects are mild and can be alleviated with just ice packs and over-the-counter medicine. It's also possible that skin might feel a little tight after treatment, but this is to be expected and will resolve on its own within a day or two.
Complementary Procedures
Dr. Tehrani feels honored to participate in all his patient's journeys of transformation. Every aesthetic procedure is a meaningful personal interaction. Dr. Tehrani supports all of his patients' goals by offering a comprehensive suite of procedures. He offers full cosmetic makeovers custom-tailored to your goals.
How Much Does the Morpheus8 Cost in the High Desert?
Different patients will require a different number of treatment sessions. Also, some locations of the body may be trickier to access than others. Dr. Tehrani can provide you with a transparent set of pricing during your consultation after he reviews your circumstances and desires for procedures. In an effort to make your procedure as smooth as possible, there are a number of financing options for you to select from.
FAQ
Is Morpheus8 invasive?
No. There are no incisions or any removal of bodily tissue. Therefore, Morpheus8 qualifies as a non-invasive procedure.
How many Morpheus8 treatment sessions will I need?
The optimal number of Morpheus8 sessions that any patient may need will be determined during the initial consultation.
Is there a risk of complications with the Morpheus8?
Every procedure comes with some risk. But Morpheus8 is non-invasive and you can greatly reduce any risk by only visiting board-certified plastic surgeons with a great reputation. Dr. Tehrani has been practicing for years and Tehrani Plastic Surgery was awarded the Center of Excellence badge for advanced body sculpting from the patient safety organization Surgical Review. Reach out to us today to discover if Morpheus8 is ideal for you.
References
Mehrabi, J. N., & Artzi, O. (2020). Fractional radiofrequency based combinations for augmented skin rejuvenation results. Dermatological Reviews, 1(1), 27-32. doi:10.1002/der2.8
Erez Dayan, MD, Christopher Chia, MD, A Jay Burns, MD, Spero Theodorou, MD. (2019). Adjustable Depth Fractional Radiofrequency Combined With Bipolar Radiofrequency: A Minimally Invasive Combination Treatment for Skin Laxity, Aesthetic Surgery Journal, Volume 39, Issue Supplement_3, May, Pages S112–S119, https://doi.org/10.1093/asj/sjz055