Morpheus8
Consultations offered at our four convenient locations in Apple Valley, Palm Springs, Orange County and San Diego, CA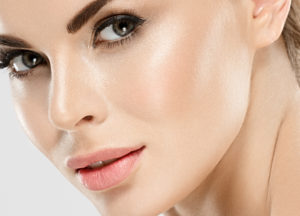 Are you looking for a convenient treatment for cellulite, wrinkles or loose skin? Morpheus8 is a cutting-edge rejuvenation platform that can be applied all over the body to rejuvenate the skin and improve your appearance. Due to his expertise in non-surgical skin rejuvenation, Dr. Tehrani was provided exclusive access to the Morpheus8 platform a year in advance!. Having perfected his skills, he is now a National Trainer and teaches other doctors and skincare professionals how to improve people's skin with Morpheus8.
If you are looking to dramatically improve your skin, Dr. Tehrani will help you achieve your goals!
What is Morpheus8?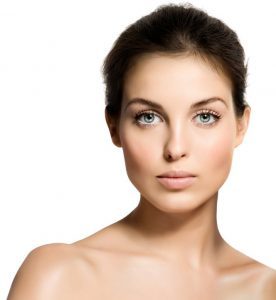 Morpheus8 is an avante-garde treatment that is revitalizing people's skin and delivering incredible beautifying results! This procedure combines the precision of microneedling with RF energy to produce smooth, soft skin and tighter contours. In a Morpheus8 procedure, the hand-held device will be pressed into the treatment area, allowing the minuscule microneedles to perforate the skin. Once the pins are in place, they will emit radiofrequency waves. The heat of these waves will penetrate deep into the dermal skin layer and, in some areas of the body, also the fat layer underneath. The RF energy will tighten the skin and melt the fat below, helping to restructure the skin and improve its appearance. Collagen levels will be boosted dramatically from this procedure, allowing your skin to become thick and healthy.
Morpheus8 was created by InMode, a cutting-edge company that is dedicated to bringing men and women new technology that will improve their appearance and boost their confidence. Morpheus8 was created to transform the skin and improve its quality.
This treatment will improve:
Cellulite
Stretch marks
Crepey skin
Loose skin
Hypertrophic scarring
Acne scars
Fine lines
Wrinkles
Morpheus8 cannot be used on active acne but it can be used on areas that are prone to breakouts and contain existing scars.
A Morpheus8 treatment can target specific areas of sagging skin such as areas above the knees and elbows. The decollete is also a popular area of treatment because Morpheus8 can smooth out wrinkles and help the neck and chest appear younger and smooth. One of the aspects of this procedure that stands out to our patients is how it reduces the effects of acne and acne scars. Morpheus8 has revolutionized the treatment of acne. Morpheus8 will improve the quality of the skin and help it better combat acne. If there is a certain area of skin along your body that bothers you, schedule a consultation with Dr. Tehrani to learn how Morpheus8 can provide your best results!
Benefits
The Morpheus8 treatment increases overall collagen production, helping to improve the quality of the skin. The technology was designed to treat multiple depths of the skin and fat to provide impressive restructuring. This RF microneedling treatment improves the natural function of the skin and will return an even tone and smooth results to your body.
Other benefits of Morpheus8 include:
Improved levels of elastin
Little to no thermal damage on the skin
Tested treatment that has proven safe on all skin tones
Uniform treatment
Deep restructuring
Morpheus8 is a cutting-edge, revolutionary technology that is helping men and women obtain smooth, healthy skin. After this treatment, you will feel comfortable and confident in your skin!
Candidates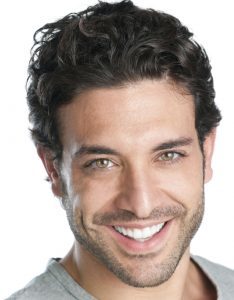 This procedure is ideal for men and women with irregular skin surfaces they are unhappy with. If you are bothered by cellulite, scarring, loose skin or wrinkling this procedure is perfect for you! Ideally, you will have been considering cosmetic improvement for a while.
Individuals who are interested in Morpheus8 need to be healthy and have a realistic understanding of what this procedure can achieve. We encourage you to look through Morpheus8 before and after photos to see the incredible results the treatment brings about.
Consult with Dr. Tehrani – Skin Rejuvenation Expert
A private meeting with Dr. Tehrani will allow you the opportunity to ask lots of questions and learn about Morpheus8 technology. Dr. Tehrani will ask about your health, past procedures and medications to determine if Morphues8 is a good fit for you.
Dr. Tehrani specializes in many treatments and techniques and will help you create your best skin rejuvenating procedure.
Preparation
A Morpheus8 treatment requires little to no preparation! Dr. Tehrani will let you know if anything is required of you before your appointment.
Morpheus8 Treatment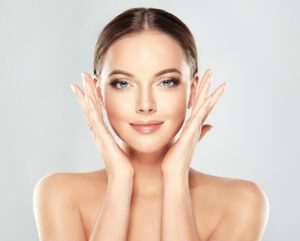 Morpheus8 treatment is comfortable and easy. A topical anesthetic will be applied to the treatment area. Once the numbing agent has taken effect, Dr. Tehrani will begin the procedure. The microneedles will penetrate the skin up to 4mm. Because the pins are the electrodes through with RF energy will be emitted, they will allow Dr. Tehrani to achieve a precise treatment. The handheld device will be applied repeatedly to the treatment area until Dr. Tehrani is satisfied with the procedure.
The whole Morpheus8 process is completed in under an hour.
Recovery
One of the greatest aspects of a Morpheus8 treatment is that it will rejuvenate your skin with no downtime! You may experience redness for twenty-four hours but the procedure will not stop you from living your regular life. Keep your skin moisturized and do not use active ingredient products for a few days. Avoid direct sunlight so as not to irritate your skin. We recommend using a high SPF sunscreen to keep your skin protected and results impressive.
We want each of our patients to have a positive experience. Please give our office a call with any new questions or concerns so we can assist you.
Results
Many patients see improvements in their skin after a few days. Final outcomes and best results can be seen at about three weeks.
A good skincare routine will allow you to maintain your results and have healthy glowing skin.
Dr. Tehrani and you will determine if multiple treatments will be needed for your envisioned outcome.
Complementary Procedures
Dermal fillers are a simple addition to any process. If you are rejuvenating your skin, dermal fillers are just what you need to put the finishing touches on your transformation. We provide our patients with Juvederm XC and Restylane. These hyaluronic acid-based fillers will decrease the visibility of wrinkles and add healthy volume to your face. Juvederm XC is specifically made to smooth away lines around the mouth and nose and help to accent your natural contours. Restylane will combat nasolabial folds, or smile lines, and help soften your facial features. These fillers will last between six to twelve months after which you can schedule a maintenance appointment to keep your results looking flawless. Ask Dr. Tehrani during your consultation if you can combine your Morpheus8 treatment with dermal fillers for a comprehensive transformation.
Cost
The cost of your treatment will relate to the size and number of areas improved with the procedure. Dr. Tehrani and you will discuss costs in your meeting. To learn more about the treatment, schedule your meeting today at (760) 240-2444. We look forward to hearing from you!
FAQs
What is Morpheus skin treatment?
Morpheus skin treatment is a cutting-edge procedure that combines microneedling and RF to penetrate the different levels of the skin and restructure its surface. Morpheus skin treatment is perfect for sagging or irregularly textured skin.
What is Morpheus8?
Morpheus8 is a fractional remodeling treatment that has been developed to treat areas all over the body. This procedure penetrates the subdermal skin with microneedles and the dermal layer and fat level with radiofrequency. The energy from these waves will boost collagen levels and help improve the tone and texture of the skin. Combining both microneedles and RF energy helps to effectively treat the skin. Morpheus8 is a revolutionary skin treatment that can be used to rejuvenate the skin and help you look and feel better!
How much does Facetite cost?
Facetite is a revolutionary anti-aging treatment! Considered a non-surgical facelift, this procedure will lift and rejuvenate your appearance without the need for general anesthesia and does not run the risk of scarring. Facetite is a less expensive alternative to a facelift and provides transformative outcomes. The cost of a Facetite procedure will vary for each person. Dr. Tehrani will help you develop your best treatment plan and will go over a cost breakdown during your consultation.
What is the Fractora laser?
A Fractora treatment is a microneedling RF procedure that resurfaces the skin and provides impressive lasting results. The microneedles act as electrodes once they penetrate the skin. Emission of radio waves allows for the deeper level of the skin to be treated with heat. The energy from the RF improves the elastin levels of the skin and causes it to tighten. Altogether, this procedure boosts collagen and elastin levels, helping to rejuvenate the skin. Fractora treatments are often used to improve acne, acne scars, deep lines, skin laxity, irregularities, hyperhidrosis, and hyperpigmentation. Healthy men and women of all skin types are qualified for a Fractora treatment. To learn more about this process and how it will improve the quality of your skin, schedule a consultation with Dr. Tehrani.