Abdominoplasty / Tummy Tuck
Consultations offered at our two convenient locations in La Jolla, CA and Apple Valley, CA

A tummy tuck or abdominoplasty is a surgical procedure that trims off excess fat and skin from the body to craft a smoother, firmer, and taut abdominal profile. They are a safe and effective way to tighten abdominal tissues. Liposuction may be used in conjunction during a tummy tuck to help with the fat removal process and improve the abdomen and flanks.
At the office of Tehrani Plastic Surgery, our clients receive the utmost care every step of the way. We pride ourselves in getting to know our client's goals and dreams to craft an optimized body that will match those goals. Patients opting for a tummy tuck won't be disappointed under Dr. Tehrani's care. He will provide you with a body that you can be proud of. Your choice to get rid of stubborn stomach fat will be greatly rewarded with Dr. Tehrani's soft, artistic touch. To learn more about this popular cosmetic treatment, schedule a consultation or call (760) 240-2444.
About Tummy Tucks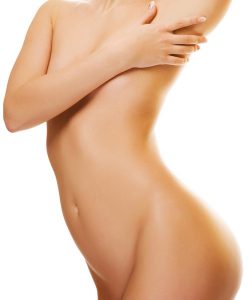 The onslaught of aging, child-rearing, or significant weight loss may cause loose, lax skin in the lower body. A tummy tuck is meant to correct this by flattening your abdomen walls. This is done by removing the loose, excess fat and skin. [1] This helps make room for muscles around the abdomen wall that leaves your body with a smoother-looking waistline.
What is a mini-tummy tuck?
Dr. Tehrani is pleased to offer this procedure to patients. You can enjoy all the results of a regular tummy tuck but with a smaller incision that extends out to the hip and is made long enough to remove excess skin. These are reserved for cases needing minimal to moderate intervention.
Before and After Photos
Benefits of Slimmer Profile
Restore Your Body to an Optimal State
The process of aging causes our bodies to slow down. We do not burn fat like we used to. Later on, fat cells will begin to pile up and make it harder for bodies to burn them off. The elimination of body fat results in better sleep and greatly reduces your chances of hypertension, hyperlipidemia, diabetes, and sleep apnea. [2] Dr. Tehrani's tummy tuck procedure will be expertly performed with your comfort in mind. His expert precision will leave you with only a minimal scar that a bikini can hide. The stripped-away fat will reveal a slimmer, toned abdomen.
The Ability to Feel Young Again
Dr. Tehrani constantly hears from patients about how young they feel. They constantly marvel at the chance of having better sleep, increased energy, higher libido, and higher self-confidence.
Get A Stronger Core
Exercise and healthy dieting alone may not always give you results you crave. A tummy tuck removing excess fat cells from the surrounding muscles frees up the abdomen wall from the tension brought on by fatty tissue.
Who is a Tummy Tuck Candidate?
Have Loose Hanging Skin?
Patients who have recently lost a significant amount of weight and have loose skin make perfect tummy tuck candidates. Those who lost significant weight should be committed to keeping this weight off after the operation. A tummy tuck should not be seen as an answer to weight loss, but rather a solution to the stubborn, excess fat and skin around their stomach. The candidate should be at an optimal weight to be approved.
Do You Smoke?
Candidates who smoke will have a harder time being approved as this might result in complications during and after the procedure. Smoking decreases blood flow and increases tissue damage that may negatively affect the healing process. Candidates should be in optimal health.
Have Any Pre-Existing Health Conditions?
Candidates with pre-existing health conditions should speak freely about certain complications that may arise during or after a tummy tuck procedure. Dr. Tehrani and his team are here at your side to answer any concerns regarding your health.
Your Consultation in Southern California
Your scheduled consultation will take place in one of our state-of-the-art offices ready to treat any cosmetic ailment. We're located throughout southern California including Apple Valley, Palm Springs, Laguna Beach, and San Diego. You'll meet Dr. Tehrani in one of our private consultation rooms, where he will review your medical history, surgical history, medication use, and desired outcomes. After listening to your goals, he will decide whether a tummy tuck is best for you. If approved, he will detail a treatment plan catered to your needs. It will highlight ways to give you the natural-looking, beautiful body you desire. He will go over the procedure in detail, describing what will happen during the operation.
Meanwhile you're waiting for your consultation, have a look through our informative blog. There's lots of informative posts that explain our procedure in greater detail.
Preparation for a Tummy Tuck
We are thrilled you have chosen this path for yourself! You are on your way to a better you! After the consultation, there are certain things you must do to ensure a smooth operation: [3]
Patients are asked to stop smoking a couple of days before and after the operation. The habit causes a decrease in blood flow and increases tissue damage which can be vital to the healing process.
Please avoid certain medications such as aspirins, anti-inflammatory drugs, and herbal supplements as these can increase bleeding.
Maintain a stable weight before and after the operation. Some weight fluctuations are fine as long as they aren't too drastic.
Just before your procedure, you may be asked to take an anticoagulant to prevent blood clotting.
Finally, arrange for travel plans to/from the hospital. Make sure they can drive you home and care for you during the first 24 hours after the procedure.
Day of Your Tummy Tuck Procedure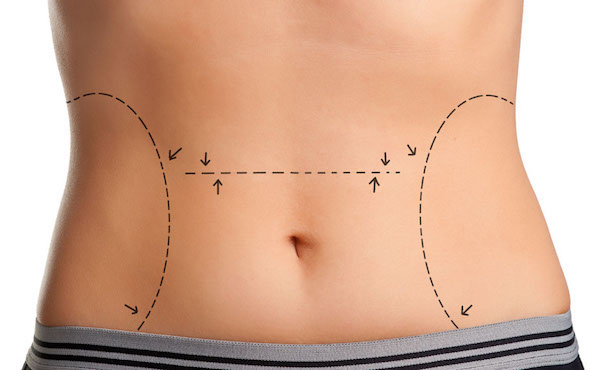 On the day of your procedure, you will be shown to one of our treatment rooms. You will be made to rest comfortably throughout the process. Dr. Tehrani will make a light incision at the base of the abdomen to remove the excess skin and fat. Connective tissue that lies just over the abdominal muscles will be tightened with sutures. [4] The skin around the belly button is then repositioned. Small tubes may be placed around the incision to help drain excess fluid. The entire process takes about 2-3 hours to complete. Once done, patients will notice a flatter, firmer stomach but full, optimized results will take some time to show.
Recovery
The exact length of your recovery will vary from patient to patient. It is imperative not to rush your recovery. Everyone will heal at their own pace. After the procedure, you will be given a compression garment to wear for six weeks to maintain the integrity of the results. Patients may have drains placed on the body to collect surplus liquids. Those are only temporary and will be removed within 2 weeks. Sutures will be removed in 2-3 weeks. It is highly recommended to avoid strenuous activity for the next six weeks. Please make sure to get adequate rest after your surgery. Patients may experience moderate pain. For that, medication will be prescribed to you to minimize discomfort. Patients can gently resume normal living in 1-2 weeks.
Your New Body By Tehrani
The results will be revealed during your follow-up appointment with Dr. Tehrani. At which time, he will remove the tubes, sutures, and compression binder. What was once excess skin is now a flatter, accentuated stomach that is suited for you. The results are long-lasting, as long as you maintain them. With the help of regular exercise and healthy eating, you can prolong the results for years to come.
Corresponding & Complementary Procedures
Dr. Tehrani also offers an impressive set of other procedures for those looking for a comprehensive makeover. The tummy tuck is commonly combined with:
Liposuction
Dr. Tehrani can further improve the patient's tummy tuck results by performing VASER Hi-Def liposuction or liposuction-liposculpture. A VASER Hi-Def liposuction is one of the most exciting high tech liposuction techniques available on the market today. It applies ultrasound emissions and small cannula to break down and eliminate fat to help sculpt treated areas. The treatment enables Dr. Tehrani to sculpt patient's bodies into a taut, toned appearance!
Cost in Los Angeles
The cost of a patient's tummy tuck will depend on the details of their individualized procedure. It is a highly customizable process. As such, the pricing will reflect the number of factors to your experience. All these concerns will be addressed in detail during your consultation. We invite you to check out our financing options for those who need assistance. Tehrani Plastic Surgery is pleased to run specials periodically so you can take advantage of these huge savings.
References