Abdominoplasty / Tummy Tuck
Consultations offered at our three convenient locations in Apple Valley, Palm Springs and San Diego, CA

The abdominoplasty (tummy tuck) is a surgical operation that is designed to reshape the abdomen and create a sculpted, flatter, taut appearance. Often, through weight gain and loss, pregnancies and aging, the skin stretches beyond its elastic limit or ability to return to normal shape. An abdominoplasty removes excess skin and fat while the underlying muscles are tightened.
The actual placement of incisions and design of the abdominal incisions vary depending on the looseness of the underlying tissues, the amount of fat to be removed, the condition of the overlying skin, and prior scars.
To learn more about how a custom-tailored tummy tuck can restore the attractive appearance and healthy function of your abdomen, call Tehrani Plastic Surgery to schedule a private consultation today.
About Tummy Tucks
Tummy tucks are an effective, safe way to remove excess fat and abdominal tissue, as well as tighten the underlying abdominal musculature. Liposuction may be performed during a tummy tuck to help with fat removal and improve the contour of the abdomen and flanks. If patients have a noticeable amount of lax, hanging skin on their abdomen, a tummy tuck will remove any excess skin and tighten the abdomen into a tighter, more attractive contour.
Mini-Tummy Tuck – Mini-Abdominoplasty
Results are real. Patients enjoy a smoother, flatter abdomen.
For those women where the sagging skin is mainly in the lower abdomen, the mini-abdominoplasty is an additional option. This procedure is not as extensive due to a smaller incision that is easily hidden under a two-piece bathing suit. This procedure offers a more rapid recovery and may be done on an outpatient basis.
Before and After Photos
Who Is A Tummy Tuck Candidate?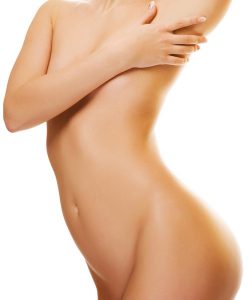 Good candidates for tummy tucks are men or women who have excess abdominal skin or tissue, are at a stable weight, and are in overall good health. Significant weight gain or weight loss may impact the results achieved during a patient's tummy tuck. Patients who have pre-existing conditions which can interfere with their body's ability to heal will need to discuss their candidacy for a tummy tuck with Dr. Tehrani.
Patients should be non-smokers or be willing to quit smoking for three weeks prior to their procedure to be eligible for a tummy tuck.
Ideal candidates for a tummy tuck include:
Women or men with loose or sagging abdominal wall skin
Women with abnormal relaxation of the anterior (front) abdominal wall muscles due to weight gain or loss, pregnancies, or prior surgery
Those who are unable to tighten the abdominal wall skin with exercise
Tummy Tuck is designed to be a body sculpting solution to fat deposits, lax skin, and other contouring issues patients have been unable to correct with diet, exercise, and other personal efforts. A tummy tuck should not be performed as a weight loss solution.
Good candidates for a tummy tuck are those who have realistic but positive expectations for the changes they will see from this or any other elective procedure.
Body by Tehrani – Orange County Plastic Surgery
We want our patients to look and feel better than they've ever felt! We customize every procedure and service to our patients' unique goals. Sculpt and rejuvenate, on your terms, in a safe, cutting-edge environment, with Tehrani Plastic Surgery.
Looking for a whole new you, or simply a touch-up to the wear and tear of pregnancy, weight loss, or aging? Achieve your ideal, beautiful body with the tummy tuck, VASER liposuction, and the other world-class body sculpting techniques Dr. Tehrani proudly offers his patients. Dr. Tehrani's surgical philosophy emphasizes a balance between artistry and function to achieve a feeling of harmony for the patient, inside and out.
If you wish your abdominal contour were smoother or tighter, call Tehrani Plastic Surgery Center today to learn about the flattering, natural-looking results we achieve with the tummy tuck. Love your body, by Tehrani.
Consultation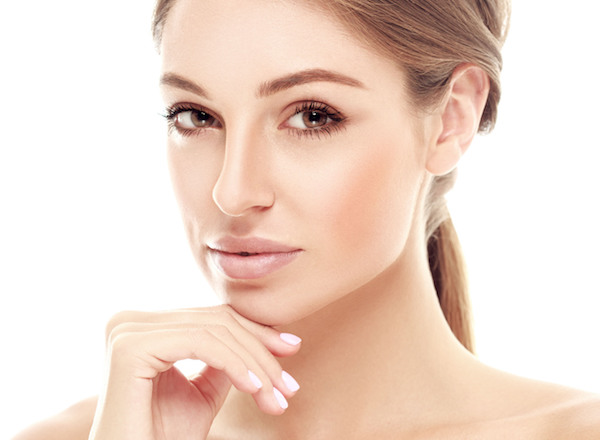 We invite you to ask any questions you have about tummy tuck or any body contouring procedure during your private consultation with Dr. Tehrani. You may be asked to discuss your medical history, as well as share your medication and supplement use. Dr. Tehrani will examine your abdomen, as well as any other part of your body you are interested in contouring. Once Dr. Tehrani has a good understanding of your goals for your appearance, he will work with you to create the body contouring treatment plan that is right for you and your unique anatomy. If he believes a tummy tuck, or an alternative body contouring procedure, will achieve your ideal outcomes, he will share his professional opinion with you.
Results
A smoother flatter abdomen
A more attractive abdominal contour
Restored control of abdominal muscles
Wear clothing and swimwear again with confidence!
Procedure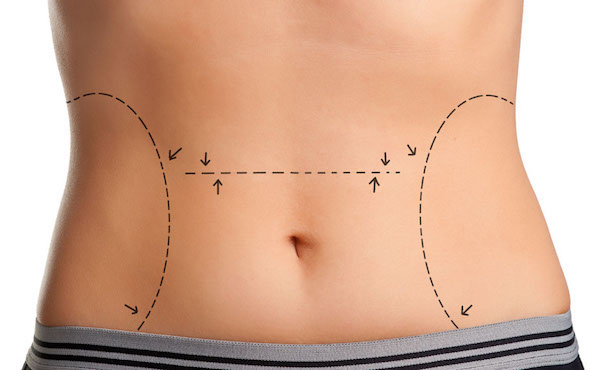 The procedure is usually performed at an accredited outpatient facility or hospital. Anesthetic options include local anesthesia with oral sedation, conscious sedation, and general anesthesia. Mini-abdominoplasty can usually be performed under conscious sedation on an outpatient basis. Standard abdominoplasty tightens all of the abdominal wall skin leaving a standard scar. Mini-abdominoplasty tightens the lower abdominal wall skin only leaving a shorter scar. Small suction drains may be inserted with both procedures.
Complementary Procedures
A tummy tuck is an excellent body contouring solution. We also achieve impressive results by combining a tummy tuck with other procedures for patients' preferred overall body contour. The tummy tuck is commonly combined with:
Liposuction
Dr. Tehrani can improve patient's tummy tuck results by performing VASER Hi-Def liposuction or liposuction-liposculpture for qualifying patients.
VASER Hi-Def liposuction is one of the most advanced liposuction techniques available today. VASER applies fat-emulsifying ultrasound emitters and low-impact cannulas to break down and eliminate fat, as well as sculpt the treated areas. VASER enables Dr. Tehrani to sculpt patient's bodies into a taut, toned appearance that is otherwise unachievable with other liposuction methods. VASER even has the impressive ability to sculpt a patient's underlying musculature!
Dr. Tehrani also achieves beautiful slimming and sculpting with liposuction-liposculpture. In addition to eliminating unwanted fat, liposculpture allows Dr. Tehrani to contour and sculpt patients' fat to achieve a more curvaceous, smooth, hourglass appearance. Dr. Tehrani performs liposuction to sculpt patients' bodies artistically for ideal, natural-looking results.
Mommy Makeover
For many women, becoming a mother begins a joyful new period in their lives. Unfortunately, pregnancy, childbirth, and breastfeeding can all affect a woman's figure until she feels like she no longer recognizes her body. A Mommy Makeover is a popular procedure among women who are ready to reclaim their appearance.
A tummy tuck plays an important role in a Mommy Makeover by repairing the stretched skin and strained abdominal muscles typically caused by pregnancy and childbirth.
A Mommy Makeover also commonly combines breast augmentation, breast lift, liposuction, fat transfer, and even facial rejuvenation with dermal fillers or Botox to help our patients feel more like their younger, pre-baby body again.
If you are ready to restore beauty and harmony to your body, contact Tehrani Plastic Surgery today.
Tummy Tuck Recovery
Discomfort is usually controlled with oral medications or nasal spray
Recovery may be at home with a responsible adult caregiver, at a supervised recovery facility, or at the hospital with an overnight stay
If placed, drains are removed in 2-7 days
Sutures are usually removed in 2-3 weeks
A compression garment with dressings over the incision sites is used
Light activity may be resumed in 7-21 days. Sports will probably not be comfortable for about 6 weeks
Most patients feel comfortable standing straight again within one to two weeks
An abdominal binder (compression garment) is usually worn for 4-6 weeks
Patients will receive individualized instructions regarding how they can care for drains and compression garment. Patients will also be instructed how to care for their tummy tuck scar and achieve their best healing. The appearance of the tummy tuck scar will diminish over the months and year following your procedure.
Patients will not be able to drive themselves home following their tummy tuck. Patients are advised to ask a friend or family member to give them a ride home, as well as to ask someone to stay with them to make sure the first night of home recovery goes well.
Tummy Tuck Orange County Pricing
The cost of a patient's tummy tuck will depend on the details of their individualized procedure, including the type of tummy tuck they will receive and if they will be combining their tummy tuck with a complementary procedure. Once you have completed your private consultation with Dr. Tehrani, you will receive a treatment plan that reflects the options you and Dr. Tehrani believe will be best for your body and your cosmetic goals. You will receive a cost breakdown that reflects the details of this personalized plan.
Interested in learning more about the benefits of Tummy Tuck? Call Tehrani Plastic Surgery to schedule your informative consultation today.