Breast Enhancement
Consultations offered at our two convenient locations in La Jolla, CA and Apple Valley, CA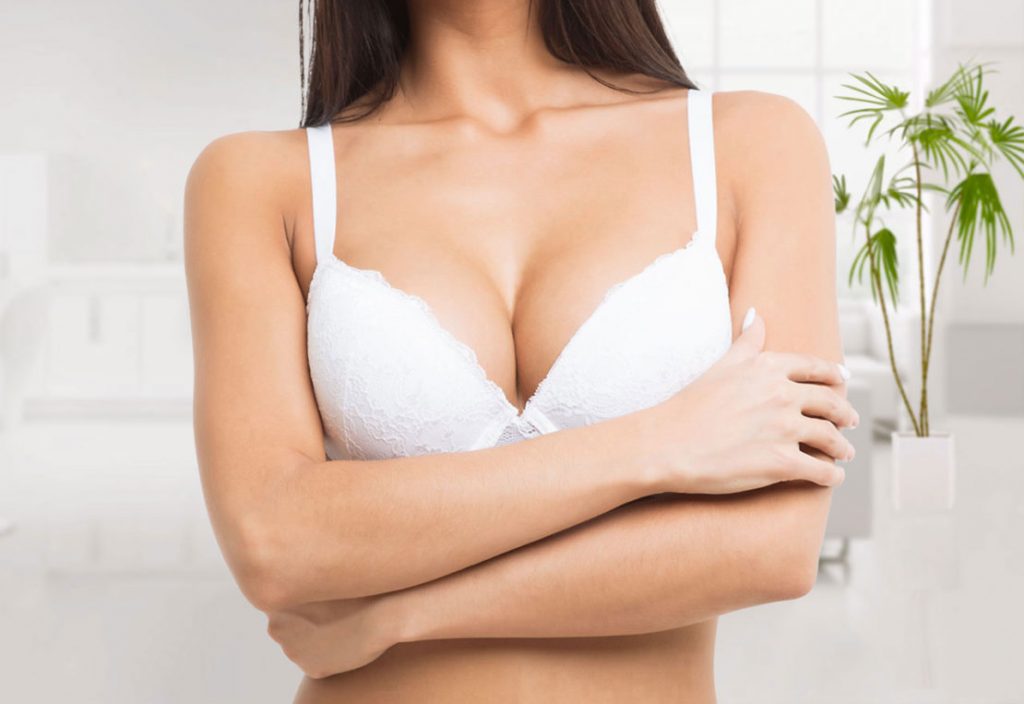 Breast enhancement is a suite of surgical procedures that improve the appearance of the chest.
A breast enhancement procedure can allow women to enjoy a beautiful pair of breasts that reflect their femininity and command as much or as little attention as they desire. For men who have developed large ungainly breasts as the result of gynecomastia, a common surgical procedure can remove the embarrassing aftermath. Breast enhancement can help men and women to relish their sexuality and feel perfectly at home in their bodies.
Dr. Ali Tehrani has performed thousands of plastic surgery procedures and delights his patients with aesthetic improvements that are artistically driven and unique to each patient. One size does not fit all, especially when it comes to breasts! If you're interested in improving the appearance of your chest, Dr. Tehrani is well-qualified to deliver the results that you've been craving. And, if you're in Southern California, he has an office near you. Call (760) 240-2444 to schedule a consultation in Apple Valley, Palm Springs, or San Diego.
Or, fill out this online form at your convenience to get the ball rolling on your stunning transformation.
Before and After Photos
Breast Enhancement at Tehrani Plastic Surgery
Gynecomastia
Gynecomastia is a common condition and can be caused by a number of different factors.
Men can develop enlarged breasts as a result of medications, hormone imbalances, recreational drug use, weight fluctuations, or fatty tumors. (1) Regardless of the cause, this condition can be excruciatingly embarrassing. After a compassionate and discreet examination, Dr. Tehrani will be able to determine the best course of treatment to restore masculine contours to your chest. Gynecomastia surgery can include a combination of liposculpture to remove fatty tissue and the surgical removal of any swollen glandular masses. Dr. Tehrani's expert sutures will be able to conceal the incisions under the breast line for inconspicuous results.
Breast Reduction
A breast reduction can greatly improve the quality of life for women who are burdened by large breasts. Breast reductions are also known as mammaplasties. Dr. Tehrani removes excess skin, fat, and glandular tissue. This decreases the weight and volume and allows him to sculpt a beautiful set of breasts that compliment the woman's unique proportions. A breast reduction can have countless health benefits. A more balanced bust can alleviate chronic back and neck pain, resolve skin conditions, and make physical activity more comfortable. (2) Having more wardrobe options never hurts either!
Breast Lift
Often performed in conjunction with other breast enhancement procedures, a breast lift, or mastopexy, corrects the projection and placement of the breasts. Pregnancy, breastfeeding, and the pull of gravity with aging can lead to breast ptosis, or sagging. A breast lift removes excess skin to correct the placement of the nipple and gives the breasts a youthful, perky position on the chest. For women otherwise unhappy with the elongated shape of their breasts, a breast lift can offer a rounder, plumper profile without the need for other procedures.
Breast Augmentation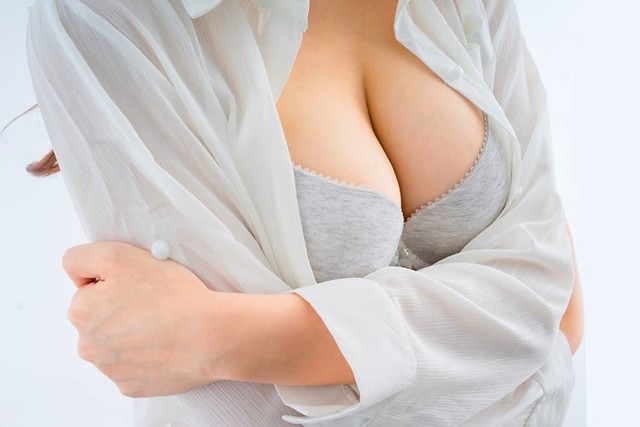 Dr. Tehrani performs breast augmentations to artistically improve volume and curvature for women who desire a more ample bust line. Today's breast implants are safer than ever, and come in a nearly limitless range of sizes, shapes, and projections. This is a popular procedure: as of 2019, over 300,000 breast augmentations were performed in the US each year. (3) Dr. Tehrani also offers his patients the option of a composite breast augmentation, which used the patient's own fat removed via liposuction to enlarge the size and perfect the shape of the breasts. This technique can be performed in conjunction with the addition of synthetic breast implants for the ultimate in a voluptuous but natural-looking bosom. Patients that take advantage of Dr. Tehrani's artistic eye enjoy results that are tailored to their unique body, and enhance all the joys of being a woman.
Benefits
Breasts are a prominent and high-profile part of our bodies, for better or worse. Whether a desirable symbol of beauty and sexuality, or an embarassing aspect of a patient's anatomy, there is a breast enhancement procedure that can improve your appearance, comfort, and confidence.
To learn more about the other services available at Tehrani Plastic surgery, and recent advances in cosmetic enhancements, follow Dr. Tehrani's blog.
Candidates for Breast Enhancement
Regardless of a patient's goals, most breast enhancement procedures are surgically invasive and require proper aftercare and recovery time.
Ideal breast enhancement candidates should:
Be in overall good health
Be non-smokers or prepared to quit
Self-motivated to commit to the healing process
Desire to improve their appearance for their own gratification
Personal Consultation
Your personal consultation with Dr. Tehrani will be a chance for you to discuss the improvements that you'd like to pursue in a welcoming and professional setting. Together, you'll review your lifestyle and medical record to ensure that your procedure of choice can be performed safely and deliver satisfying results. Dr. Tehrani will examine your chest, and take photos and measurements. He will then design a procedure that is customized to your needs and harmonizes with your unique anatomy.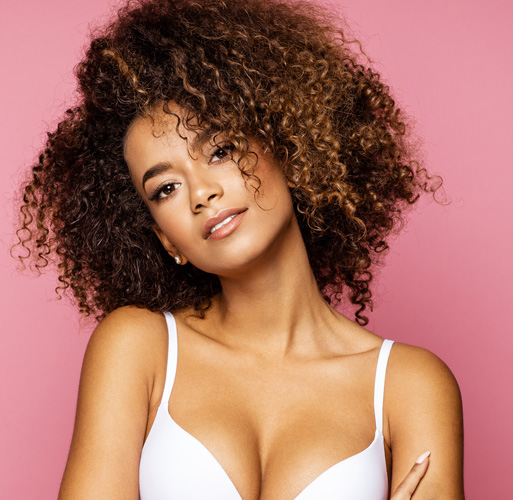 The breast tissue contains many important glands: at Tehrani Plastic Surgery, patients' health and wellbeing always come first. He may order a mammogram or additional testing. Once he's determined that a patient is an excellent candidate for a breast enhancement procedure, he and his helpful staff will make sure that you are well acquainted with the details of your procedure and know exactly how to prepare for your transformation. Get started today. Contact Tehrani Plastic Surgery to book your personal consultation to learn more about breast enhancement options that can change your life.
Dr. Tehrani offers personal consulations at his offices in Apple Valley, Palm Springs, and San Diego.
Breast Enhancement Recovery
Breast enhancement recovery will naturally vary from patient to patient based on the healing abilities of their individual bodies. The type of breast enhancement procedure and the details of the operation will also affect the length of the recovery process. However, whether a patient undergoes a breast reduction, lift, augmentation, or gynecomastia procedure, it's essential that they make the proper preparations for their recovery. Several days to a week of rest will be required. Patients should also ensure that they have someone to drive them home from their procedure and provide assistance for at least the first day afterward.
After your breast enhancement procedure:
Discomfort is controlled with long-acting local anesthesia and prescription pain medications. Antibiotics will reduce the risk of infection.
A special postoperative garment or bandages will need to be worn according to Dr. Tehrani's instructions.
There will normally be postoperative fluid drainage for several days.
Dr. Tehrani will closely monitor your recovery during your follow-up appointments
Suture removal (if any) usually occurs within one to three weeks.
Depending on your procedure, you'll be able to resume vigorous activity in two to six weeks.
Results
Although you may notice an improvement immediately after your procedure, the best and final results take time. Once swelling and bruising has diminished, it may take several months for incisions to regress and scarring to fade. Small sacrifices in these months will lead to years of enjoyment, and a lifetime of satisfaction knowing that you've chosen not only to enhance your breasts, but taken control of your quality of life.
Corresponding & Complementary Procedures
Dr. Tehrani takes a holistic approach to enhancing his patients' aesthetics. He ensures that his patients have harmonious proportions that improve their entire appearance. A breast enhancement can improve the size and shape of the chest, but paying attention to other areas of the body can also be a rewarding way to get the best results possible. Slim Lipo uses laser technology to both contour the body and tighten loose skin for a taut, slim silhouette. Tapering the waist and back can help your new breasts shine, while you enjoy new hourglass curves. For men, VASER Hi-Def Lipo can remove stubborn fat on the abdomen and improve muscle definition for chiseled, masculine planes.
How Much Does a Breast Enhancement Cost in Palm Springs?
Breast enhancement procedures are tailored to a patient's unique desires and anatomy, so costs will vary. Dr. Tehrani will explain the specifics of your breast enhancement during your personal consultation, and be able to give you an accurate estimate for the cost of your procedure at that time. Keep an eye on our specials page for exclusive offers and ways to save on our services.
FAQ
What's the difference between a breast enhancement and implants?
Breast enhancement is a term that refers to procedures that improve the appearance of the breasts according to a patient's needs. This can include a breast augmentation with implants,  breast reduction, a breast lift, or gynecomastia surgery. 
References
Dickson G. Gynecomastia. American Family Physician. 2012;85(7):716-722. Accessed March 29, 2021. https://www.aafp.org/afp/2012/0401/p716.html
Karaaslan O, Demirkiran HG, Silistreli O, et al. The effect of reduction mammaplasty on the vertebral column: a radiologic study. ScientificWorldJournal. 2013;2013:701391. Published 2013 Aug 25. doi:10.1155/2013/701391
Coombs DM, Grover R, Prassinos A, Gurunluoglu R. Breast augmentation surgery: Clinical considerations. Cleveland Clinic Journal of Medicine. 2019;86(2):111-122. doi:10.3949/ccjm.86a.18017