Renuvion
Consultations offered at our two convenient locations in La Jolla, CA and Apple Valley, CA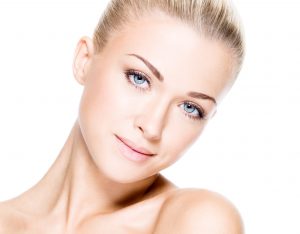 Renuvion is a highly advanced, minimally invasive cosmetic procedure that tightens the skin to correct signs of aging such as wrinkles, fine lines, and loose skin.
This exciting procedure improves the integrity and texture of the skin by using ionized helium gas and radiofrequency (RF) energy to deliver optimized contours to the skin. You can look forward to a tighter, more sculpted appearance after just one treatment. Looking and feeling younger is easy with Renuvion. There is no need for major incisions or lengthy recovery times, and Renuvion can be used on many areas of the body. Patients can be back at work and social activities within two days! Learn how you can achieve youthful-looking skin with a consultation with Tehrani Plastic Surgery. You can reach our La Jolla and Apple Valley offices by simply calling (760) 240-2444.
About the Renuvion Treatment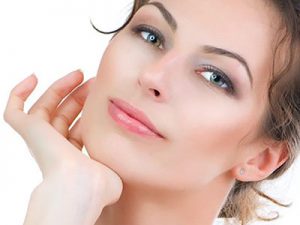 Aging, childbirth, and weight loss are all great milestones in our lives. Unfortunately, they may present unwanted skin conditions such as lax skin. Current skincare products on the market may offer their unique approach to skin tightening but they only offer temporary solutions, at best. Patients looking for a long-lasting and easy solution can look to Renuvion to revive their skin's youthful texture. This ingenious skin tightening method uses helium gas, which is transformed by radiofrequency (RF) energy. [1] The Renuvion device is gently inserted under the skin, where it delivers this helium plasma energy. The helium gas becomes energized by radiofrequency waves and delivers the energy beneath the skin to cause a gentle tightening effect and stimulate collagen production. The contraction effect is seen immediately after your treatment with continued improvements as time goes on. Using the Renuvion treatment is useful for treating skin laxity in the abdomen, back, arm, neck, and face.
Patients can treat these areas with Renuvion: [2]
Face
Neck
Abdomen
Arms
Thighs
Flanks
Waistline
Breasts
Buttocks
Knees
How Renuvion Can Benefit You
The Renuvion procedure can be performed in less than an hour. This treatment targets the skin's subcutaneous layer to stimulate collagen production, which strengthens the skin, and makes the skin texture look and feel smoother and firmer than ever.
Patients also commended the treatment for:
Its minimally invasive method
Significantly reduces fine lines and wrinkles
An ultra-precise treatment that delivers great results
Its short downtime
Look forward to an easy experience that gives you revitalized, youthful-looking skin. Schedule your consultation with Dr. Tehrani today.
Candidates
Patients who are unhappy with stretched, loose skin should consider a Renuvion treatment. The procedure helps offset the toll that aging, weight loss, or pregnancy can take on our skin. Renuvion is the perfect way to address skin laxity head-on and restore a supple look. Ideal candidates should be in overall good health and free of major health conditions or skin ailments. Above all else, patients should have a positive yet realistic expectation of how Reunvion can help. A personal consultation with Dr. Tehrani will determine if the treatment can benefit your skin.
Personal Consultation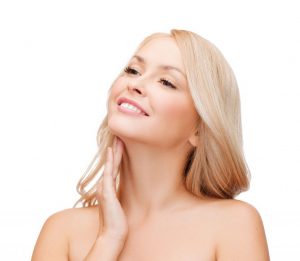 Throughout his life, Dr. Tehrani has developed an appreciation of art, beauty, and human anatomy. After developing his medical talent at highly competitive, rigorous medical schools across the country, he found that he was able to unite art and medicine together. Today, he has performed countless procedures to help his patients improve their quality of life. He is a surgeon who takes pride in ensuring his patient's expectations are exceeded with every cosmetic procedure.
Your consultation will take place in one of our inviting offices in La Jolla or Apple Valley. If you have time beforehand, we invite you to fill out a few patient forms to enjoy a smooth check-in process. We'll start off by taking down your medical history. Then, we'll perform an examination to get an idea of the condition of your skin. The details of your treatment plan once your skin is evaluated. We'll review the Reunvion procedure step by step so you understand just how you'll achieve firmer skin. Just before you go, a list of personalized preparation items and aftercare instructions will be given to you. Please make sure you follow them carefully so you can enjoy an efficient experience. 
Revitalize your skin with a Renuvion treatment. Make room for a consultation on your calendar today. Or, you can call (760) 240-2444 to speak to our friendly associates. Have a busy schedule? Try our virtual consultation. Just follow the prompts and we'll be in touch. While you wait for your appointment, have a look at our blog.
Preparation
Tehrani Plastic Surgery will provide you with a detailed, personalized list of preparatory instructions. To ensure your healing process goes smoothly, Dr. Tehrani will ask you to temporarily stop smoking and drinking a few weeks before your treatment to prevent complications in the recovery process. Be sure to provide us with a detailed list of current medications. If you are taking certain medications such as anti-inflammatory medication, you may need to temporarily stop them until after treatment. Topical products will also be needed to be paused 24 hours before. Make sure to get a good night's sleep before your appointment. Finally, come to the office with skin that's free from lotions, makeup, and other topical products.
Procedure
Your Renuvion procedure should take less than an hour. A few, minute incisions are made in the treatment areas so Dr. Tehrani can insert the slim Renuvion wand just under the skin. Once in place, the device generates a precise amount of helium gas and radiofrequency (RF) to treat the skin tissues. [3] The quick burst of heat causes the tissue to contract, shrinking into a tighter, smoother contour. At the same time, the low-temperature plasma in the device stimulates the deep layers of the skin to ramp up collagen production and elastin remodeling. The cooling keeps discomfort to a bare minimum and leaves nearby skin undamaged. Once complete, the small incisions are closed with sutures.
Recovery
The Renuvion recovery process is a short one. Most patients can return to their normal activities within two days. However, healing may take about 1-2 weeks. Mild discomfort may be felt and can be easily treated with OTC pain relievers or prescription medication. Patients who received a Renuvion treatment in the lower face and neck will need to wear a compression garment to protect the results for 24 hours a day for three days.
Results
With Renuvion, patients experience noticeable results within hours of their first treatment. Continued improvements to the skin are seen after the swelling and bruising subside. When patients see their final results, they enjoy skin that is smooth, tightened, and refreshed. And best of all, the majority of patients only need a single treatment.
Corresponding & Complementary Procedures
Patients looking for a more comprehensive makeover may be interested in combining their treatment with a VASER HI-DEF Liposuction. This highly advanced procedure relies on ultrasound waves to break down fat for easy removal. To begin, Dr. Tehrani injects a special saline solution into the targeted area that numbs the area and helps make the fat cells easier to remove, so he is able to precisely sculpt an aesthetic ideal. Tiny incisions are made to insert small probes under the skin to emit ultrasound energy. These vibrations break fat cells while leaving the surrounding area intact. These unwanted fat cells are liposuctioned out using a cannula. Incisions are closed with sutures. In under two hours, patients can enjoy results of leaner, taut appearance for the abdominals, buttocks, or arms.
Cost
Your Renuvion pricing depends on the unique details that Dr. Tehrani has outlined in your personalized treatment plan. Your final cost will take into account the size of the treated areas and any other treatments combined with Renuvion. A customized quote will be discussed at your consultation. Tehrani Plastic Surgery is pleased to offer patients with affordable financing options for qualified patients.
FAQ
How long will my results last?
The effects of your Renuvion skin resurfacing treatment can last up to two years. Your results can be extended as long as you eat well, exercise, and utilize a good skincare regimen.
How many treatments will I need?
For many patients, considerable results will be seen in a single treatment. Results will continue to develop as time goes by. The skin will continue to tighten and contour itself to a better appearance.
Is Renuvion safe?
Yes, Renuvion is a safe and effective treatment for skin tightening.
References
Duncan, D. I. (2019). Helium Plasma-Driven Radiofrequency in Body Contouring. The Art of Body Contouring. https://doi.org/10.5772/intechopen.84207
Gentile, R. D. (2020). Renuvion RF-Helium Plasma for Subdermal Skin Tightening, Facial Contouring and Skin Rejuvenation of the Face and Neck. Facial Plastic Surgery & Aesthetic Medicine. https://doi.org/10.1089/fpsam.2020.0070
Smart, D., & University of Utah. (2021, June 10). Renuvion/J-Plasma for Subdermal Skin Tightening and Contouring of the Upper Arms: a Randomized, Intra-patient, Left-right Arm, Non-inferiority Clinical Trial Comparing Vaser to Blunt Dissection for Site Preparation. Clinicaltrials.gov. https://clinicaltrials.gov/ct2/show/NCT04902599