Renuvion
Consultations offered at our four convenient locations in Apple Valley, Palm Springs, Orange County and San Diego, CA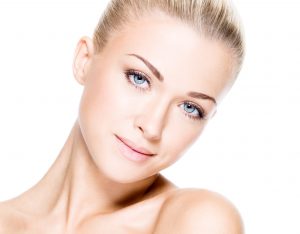 Renuvion is a state-of-the-art non-surgical skin tightening technology that simultaneously heats and cools the skin to deliver targeted, dramatic results safely and effectively.
The treatment is highly versatile and leaves minimal to no scarring. Patients are back to work within two days of Renuvion!
Renuvion can achieve some of the same effects as a facelift, address skin laxity on the arms, or tighten stretched abdominal skin. Renuvion is frequently combined with other body contouring procedures to optimize treatment results. If you have loose, wrinkled, or sagging skin anywhere on the body, Renuvion will restore your tight, sculpted contours in a single treatment! Looking younger has never been easier! Resurface and rejuvenate with Renuvion. Contact Tehrani Plastic Surgery to learn more about the transformative benefits of this advanced technology.
How Does Renuvion Work?
Renuvion tightens skin and delivers smooth, attractive contours by harnessing the unique properties of helium and radiofrequency energy. Renuvion safely cuts, coagulates, and ablates the subdermal tissues by protecting the surrounding tissues with cooling helium gas.
To perform skin tightening with Renuvion, Dr. Tehrani will make a ½ inch micro-incision in a location that is well-concealed in the contours of the body. Helium gas will be introduced into the treatment area. The Renuvion applicator will safely but effectively heat the targeted tissue by emitting controlled radiofrequency energy onto the inert helium gas. When radiofrequency and helium meet, they form a low-energy plasma known as J-Plasma. Renuvion harnesses the properties of J-Plasma to heat specific tissues, while simultaneously cooling the surrounding tissues to keep them safe and unaffected.
Dr. Tehrani will target the subdermal tissue with the slim Renuvion tip to achieve the desired results.
Patients enjoy dramatic results after a single Renuvion treatment. Renuvion can be performed as its own skin tightening procedure or it can be combined with other surgical procedures to improve skin laxity. Renuvion is commonly paired with VASER liposuction or tummy tuck to achieve the tightest body contours possible.
Areas Treatable with Renuvion
Face
Neck
Abdomen
Arms
Thighs

Flanks
Waistline
Breasts
Buttocks
Knees
Benefits of Renuvion
Doctors and patients love Renuvion for two reasons: its reassuring safety and impressive results.
Benefits of Renuvion include:
Skin lifting and tightening
Reduce fine lines and wrinkles
Non-surgical solution
Precise treatment that delivers preferred results
Low-risk procedure
Shorter recovery time
When it comes to minimally-invasive technologies, Renuvion is one of the most impressive and versatile skin rejuvenation treatments available.
Candidates
Are you frustrated by stretched, loose skin? Renuvion is a safe, effective skin rejuvenation option.
Patients who have given birth or lost a significant amount of weight likely have multiples areas of stretched, lax skin on their bodies. Renuvion is the perfect way to target these issues without scars, risks, or strain on the body. Renuvion is minimally-invasive and gentle on the body, making it an ideal procedure for candidates who do not feel ready for surgical solutions.
If you have a busy schedule, Renuvion requires only a single treatment and minimal downtime to make an impressive difference in the skin.
Candidates for Renuvion should be in overall good health, be free of existing conditions, and have positive but realistic expectations.
Consultation
Dr. Tehrani works closely with his patients to help them find the best, most appropriate treatment option for them.
Dr. Tehrani will meet privately with you for a consultation at one of his start-of-the-art offices in Apple Valley, Palm Springs, or Laguna Beach. If you have questions about Renuvion, please share them with Dr. Tehrani. He will discuss the details of the treatment with you and assess your medical history to make sure Renuvion is the right choice for you. After he has examined the treatment area and has a clear sense of your desired outcomes, he will work with you to customize your treatment plan.
If Dr. Tehrani believes that you will see your desired results from an alternative or additional procedures, such as VASER liposuction combined with Renuvion, he will share his professional opinion.
Complementary Procedures
Renuvion is frequently combined with VASER liposuction to achieve the slimmest, most contoured results possible. VASER liposuction is an advanced liposuction method that relies on ultrasound waves to break down fat for safe extraction. The procedure is performed using a slim VASER cannula, tumescent fluid, and a small number of tiny incisions. The tumescent fluid assists with fat removal by making the subcutaneous fat cells swell. The VASER ultrasound will agitate the bubbles in the tumescent fluid, making fat breakdown even easier!
VASER ultrasound accomplishes a degree of skin tightening. However, with the help of Renuvion, Dr. Tehrani delivers pronounced skin tightening.
Renuvion and VASER together enable Dr. Tehrani to model the patient's skin, fat, and tissue into their ideal shape and contour.
Renuvion and VASER are the leading-edge in body contouring technologies. Ready to say goodbye to stubborn fat and hello to your best body? Contact Tehrani Plastic Surgery to learn more.
Preparation
You will receive personalized instructions to help you prepare for and recover from your Renuvion procedure. To guarantee healthy healing, Dr. Tehrani will ask you to discontinue smoking and antihistamine use a few weeks before your Renuvion Treatment. We recommend that you pick up prescribed medications before the day of your procedure. You may also be asked to discontinue use of topical products in the treatment area roughly 24 hours in advance.
The night before your Renuvion treatment, get a good night's rest. Wear loose, comfy clothing to your appointment. This will help you get your recovery off to a comfortable start!
Due to the use of local anesthesia during Renuvion, patients should not drive themselves home following their procedure. We recommend arranging for a friend or family member to drive you home after Renuvion.
Your Procedure: What to Expect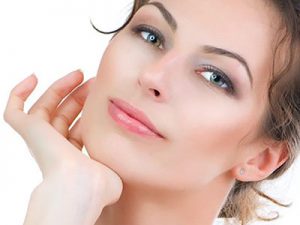 Renuvion skin tightening treatment lasts between one and three hours. The length of the procedure depends on the details of your treatment plan. Renuvion is minimally-invasive, enabling patients to undergo their treatment with the assistance of local anesthesia. If Renuvion will be incorporated into a larger surgical procedure, general anesthesia may be used.
Once you are comfortably under the anesthetic, Dr. Tehrani will begin the skin tightening treatment. Helium will be introduced into the treatment site. A few tiny incisions will be made to allow Dr. Tehrani to insert the slim Renuvion wand into the treatment area. He will use the wand to emit radiofrequency waves, thereby creating J-Plasma. He will use the Renuvion wand and controlled J-Plasma to cut and coagulate tissues as needed to achieve a tighter, smoother skin contour. The helium will keep all untreated tissues in the area cool.
Once the treatment is complete, your incision will be closed with fine stitches. Our surgical staff will monitor you briefly before you are allowed to return home to begin your recovery.
Recovery
Most patients can return to their usual schedules within two days of Renuvion skin tightening.
Follow Dr. Tehrani's recovery instructions to guarantee your best results from Renuvion. You may be asked to wear a compression garment to help your body adjust to its tighter contours.
Mild swelling and bruising can occur for up to two weeks.
Results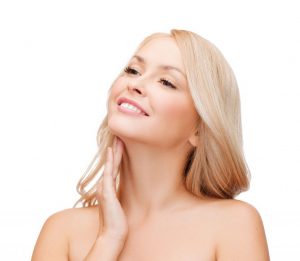 Once post-procedure bruising and swelling have subsided, patients will observe that their skin is much tighter and smoother. Patients who received Renuvion on their face, neck, or body will be delighted by how much more youthful and defined their features and body contours have become.
Results of Renuvion last for years! The majority of patients only require a single Renuvion treatment to achieve a dramatic, flattering improvement. Many of our patients are surprised by what is possible with Renuvion!
Patients who stay hydrated, practice safe sun, and maintain a healthy lifestyle will enjoy their longest-lasting results from Renuvion. Take ten years off your face in a single, minimally-invasive treatment. Dramatically tighten your skin, with minimal discomfort or downtime, thanks to Renuvion. Contact us to schedule a private Renuvion consultation with Dr. Tehrani today!
FAQs
How much does Renuvion cost?
Renuvion treatment pricing will depend on the unique details of your treatment plan. These details include the size of the treated area and the inclusion of other procedures alongside Renuvion. Once you have created your personalized treatment plan with Dr. Tehrani, you will receive an appropriate cost estimate.
What is a plasma facelift?
A plasma facelift refers to facial skin tightening with Renuvion. Renuvion can be applied to the face and neck to achieve the same skin-lifting results as a facelift. Unlike facelift surgery, Renuvion is minimally-invasive and keeps the strain on the body at a minimum. Renuvion uses helium and radiofrequency to create J-Plasma. J-Plasma creates heat that is safely used to target and tighten particular tissues, while the surrounding tissues are kept cool with inert helium. You can be back to work within days of a plasma facelift!
How long does Renuvion last?
Results of Renuvion skin resurfacing and tightening last for years. Your wrinkled, sagging skin will stay tight and smooth for the foreseeable future. Practice safe sun exposure and maintain a healthy lifestyle to experience your longest-lasting results.