Facetite
Consultations offered at our two convenient locations in La Jolla, CA and Apple Valley, CA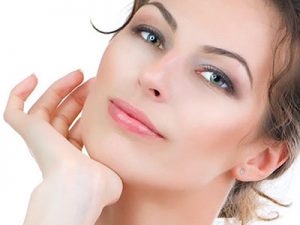 Are you concerned about facial aging? Look no further than Facetite. Your face makes your first, biggest impression. It also reflects your health and age. Over time, the skin of the face will become wrinkled and dull due to gravity, repetitive muscle movement, and the decreased production of proteins.
Facetite is a simple solution to these signs of facial aging! This non-surgical facelift removes the possibility of scarring and the need for general anesthesia while providing a skin lifting facial!
About Facetite
Facetite is used on the lower face, jowls, and neck and will restructure the skin and boost collagen levels.
This treatment is a relatively non-invasive facelift and does not require general anesthesia, extensive downtime, or incisions. The Facetite procedure is often referred to as a mini facelift and is great for patients who have moderate wrinkling or loose and dull skin.
The Facetite device is shaped similarly to a pair of tongs. On the top of the device is an external electrode, and on the bottom is an internal cannula that emits Radio Frequency, or RF, energy. The electrode and cannula are parallel to each other.
Facetite helps to create firmer, smoother skin.
In a treatment, the internal cannula is inserted under the skin, about 25 mm. Radio Frequency energy will be emitted through the cannula to strengthen the skin and reduce sagging. The RF energy is kept between the cannula and electrode to better target problem areas and provide a safe procedure. The heat from the RF energy will coagulate blood vessels and emulsify fat so as to reduce post-operative symptoms and provide skin tightening results.
Your results will continue to improve for up to six months after your treatment.
Benefits of Facetite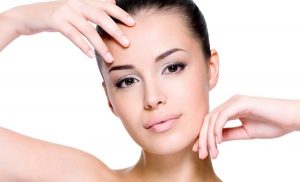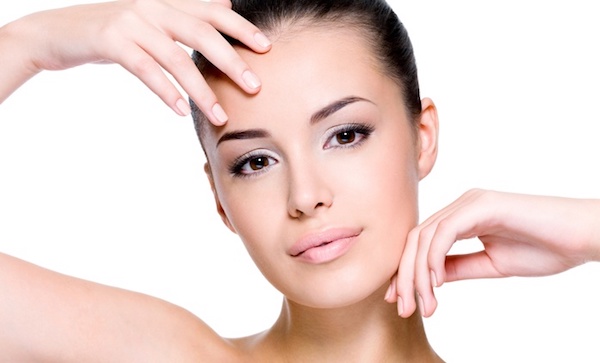 Facetite is a no surgery facelift! If you are concerned about the development of wrinkles, jowls, or saggy skin under your chin, this treatment is for you. Facetite will give your lower face or neck a quicklift.
Facetite's RF energy will help to restructure the fat and septae in the skin. Septae are fibers that run through your skin, helping to keep it connected and firm. Due to damage or age, these septae can attribute to saggy or wrinkled skin. The RF heat helps to emulsify fat and help to restructure the septae. The result is firmer, smoother skin.
Facetite uses cutting edge technology to achieve your aesthetic goals.
Facetite is the best facial treatment for aging skin! This procedure will give you results that last for a few years and help contour your neck and face. If you are concerned about facial aging, consider Facetite at Tehrani Plastic Surgery. Dr. Tehrani is a board-certified plastic and reconstructive surgeon. His impressive skills and attention to detail help him provide the best results for his patients. He will apply his knowledge of facial structure to your treatment, helping him to scientifically pinpoint how to provide an optimal outcome.
Candidates
At Tehrani Plastic Surgery, you are in good hands!
The Facetite procedure is available to men and women of all ages! Whether you are looking to reduce the beginning of aging signs or improve the definition of your jawline, Facetite can help. Male mini facelifts are very common and the Facetite procedure is a convenient solution to the concerns men have about their face. Regardless of gender, the Facetite procedure will help anyone develop smoother, tighter skin. If you are unsure Facetite is a good option, we encourage you to schedule a consultation with Dr. Tehrani. He is qualified to answer your questions and will recommend your best solution for your concerns.
You don't need to wait to get a facelift at 40, Facetite can help you maintain soft, youthful skin right now for years to come!
Personal Consultation
Your private consultation with Dr. Tehrani will be the ideal time to ask him questions about the Facetite treatment! Dr. Tehrani will explain the procedure, potential risks, and expected outcome. He will also share with you the types of anesthetic available for the treatment.
Dr. Tehrani will need to gather information about you to gauge whether Facetite is your best option. He will need to get a good understanding of your general health and will ask about any past procedures, current medications, and allergies. Dr. Tehrani will also examine your face and neck to make sure your skin is in good condition.
If both you and Dr. Tehrani decide Facetite is a good solution, you will move forward and plan the treatment. Details will be discussed and your appointment scheduled.
Preparation
Dr. Tehrani will provide instructions on how to prepare for your appointment. For your best, healthy outcome you will need to follow his guidelines.
Some steps you will need to take will include avoiding tanning, smoking, and taking blood-thinning medications for a few weeks before and after your treatment. Your skin will need to be healthy for the procedure. If you experience any facial or skin injuries before your appointment date, notify our office so we can adjust accordingly.
Procedure
At the end of your treatment, you can return home to begin your healing process.
Your skin will be cleaned and a local anesthetic will be applied to the treatment area. Once the anesthetic has taken effect and you are comfortable, Dr. Tehrani will begin the Facetite procedure. The cannula, which is 10 cm long and 1.3 mm in diameter will be inserted about 25 mm beneath the skin.
The cannula will emit RF waves at a frequency of 1 MHz. This energy will be controlled between the internal cannula and external electrode. The skin and tissue will be exposed to temperatures between 100 and 155 degrees Fahrenheit that will restructure the skin and boost collagen levels. The controlled, concentration of energy makes for a safe procedure.
Recovery
After the treatment, your skin will be red. Discoloration often fades after a day at which point your treatment area will be swollen. Swelling often last for up to two weeks. During the next three to six months you will want to avoid strenuous activity and exposing your skin to direct sunlight.
Results
An increase in collagen will help to make your skin firmer and elastic and your skin will continue to tighten for up to six months after the treatment. These results will last you a few years! A healthy lifestyle and quality skin care routine will help elongate your outcome.
This non-surgical mini-facelift technique is an excellent anti-aging facial treatment for both men and women. Enjoy smooth, soft skin for years without having an invasive surgery!
Facetite Cost
Facetite is considered the best facial for fine lines! The cost of each treatment will vary based on the areas you want to be treated and the extent of improvement needed. You can't put a price on looking and feeling good.
If you would like to learn more about our practice, your personal Facetite cost, and how Dr. Tehrani will transform your appearance, schedule a consultation today at (760) 240-2444.
FAQs
How long does FaceTite last?
Facetite can last a few years, providing you with smooth, tight skin. The primary benefit of Facetite is that it does not create any scars or require surgical methods like general anesthesia, incisions, or extensive downtime. Facetite is a convenient solution to droopy facial skin that makes you appear old or out of shape. Dr. Tehrani has years of practice in helping his patients achieve their best outcome! He can help you get your best results and enjoy soft, taut skin for years. Your face is the first thing people notice about you, Facetite will make that impression positive and impressive!
Does FaceTite hurt?
No. Facetite is performed under local anesthesia so you will be awake and comfortable throughout the process. As the anesthesia wears off your skin may feel stiff and any discomfort can be managed with Tylenol.
What is skin tight procedure?
A skin-tight procedure often includes a heat source to help contract the skin. In the Facetite treatment, RF energy is used. This energy is concentrated between the cannula inside the skin and electrode outside the skin. This method allows the treatment to target concerning areas. The precision will help Dr. Tehrani improve significant lines and saggy skin. A skin tightening procedure like Facetite will help you look younger and healthy!
What is InMode?
InMode is a company that creates Facetite and other innovative technologies. InMode is dedicated to providing their physicians and patients with the best, cutting-edge techniques to help them look and feel beautiful! The company primarily focuses on minimally-invasive and non-surgical methods. InMode strives to produce convenient solutions to your aesthetic concerns.