Vaginal Rejuvenation
Consultations offered at our two convenient locations in La Jolla, CA and Apple Valley, CA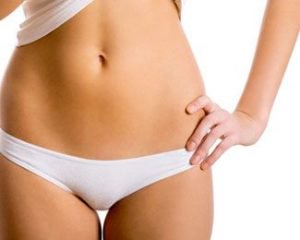 Many women seek to reverse or stall the effects of time, not only on their outward appearance, but also in their most intimate areas, such as the vagina and labia. Maybe you have given birth to children or are experiencing the test of time. Your desire to reclaim your feminine essence is a personal one. No matter the cause, you may feel as though you need to find the woman you once were – the woman who was confident and comfortable in her body.
Vaginal rejuvenation has been rapidly growing in popularity as a means to help scores of women reclaim agency over their bodies. Because vaginal rejuvenation is a relatively new phenomenon, it can be quite misunderstood. Vaginal rejuvenation is actually a set of procedures designed to reestablish vaginal muscle tone and the visual appearance of the female genitalia after childbirth, injury, defect, or because of genetics. Women may seek out this suite of very specific procedures because of either reconstructive or cosmetic concerns.
If you would like to learn more about vaginal rejuvenation and the other aesthetic offerings from Tehrani Plastic Surgery, be sure to read through our informative blog.
Dr. Tehrani is a board-certified plastic surgeon assisting women in Southern California with finding the comfort and self-esteem that may have diminished over time. Dr. Tehrani's passion for helping patients achieve their aesthetic goals can help you on your journey to reclaiming your femininity.
What is vaginal rejuvenation?
Vaginal rejuvenation encompasses a collection of surgical and non-surgical procedures to address aesthetic or functional concerns of the vaginal canal and/or labia. The surgical procedures performed by Dr. Tehrani can enhance the tone of the vagina and address excess labial tissue that can cause physical and emotional discomfort. These procedures can be performed alone or in combination.
Benefits
Many women who come to see Dr. Tehrani for vaginal rejuvenation report experiencing a countless number of benefits after their procedure! We would love for you to be among our most satisfied patients. Take a moment to read through the kind words of just some of Dr. Tehrani's past patients.
Vaginal Rejuvenation Benefits
Safe and effective procedures
Long-lasting results
More aesthetically pleasing vulva
Increased comfort
Enhanced confidence
Improved vaginal function
Better quality of life
If you would like to experience the wonderful benefits of vaginal rejuvenation for yourself, do not hesitate to call Tehrani Plastic Surgery at (760) 240-2444 to schedule a consultation.
Candidates
Women looking to enhance their quality of life when it comes to their comfort and intimate function may be candidates for vaginal rejuvenation. If you experience discomfort, such as pulling and tugging of excess labial tissue or difficulty with feminine products and sexual intimacy, vaginal rejuvenation may be right for you. Ideal patients for these procedures are generally healthy and have realistic expectations.
Are you a candidate for vaginal rejuvenation in La Jolla and Apple Valley? Reach out to the helpful staff at Tehrani Plastic Surgery today. They will be glad to assist you with scheduling a consultation.
Your Private Consultation
After contacting Dr. Tehrani's office, the next step for you will be to attend your consultation. During this informative appointment, you will be able to share your goals and experiences with the doctor. Dr. Tehrani understands that this conversation will be deeply personal and will work to make you feel as comfortable as possible.
Dr. Tehrani will inquire about your health and medical history. He may also perform a physical examination. This thorough assessment will help Dr. Tehrani determine if vaginal rejuvenation is ideal for you at this time. From there, he will discuss the available procedures in detail, being sure to address any questions and concerns you may have. If Dr. Tehrani believes you are a candidate for vaginal rejuvenation, he will work with you to create a custom treatment plan based on your goals, needs, and anatomy.
Preparation
During your one-on-one consultation and pre-operative appointment, Dr. Tehrani will provide you with specific instructions. You must follow his directions closely in order to ensure you have a safe and successful procedure.
Typically, you will be expected to stop smoking as soon as possible before your surgery. If you take any medicines that thin your blood, such as aspirin and prescription medication, Dr. Tehrani may advise you to stop taking them, or adjust your medication regimen, accordingly. Also, you will need to arrange for a trusted adult to drive you home after surgery and stay with you for at least 24 hours while you recover. If you are undergoing vaginoplasty, you may need to do a bowel prep 24 hours prior to your scheduled surgery.
Procedure
Dr. Tehrani offers two specific vaginal rejuvenation procedures: vaginoplasty and labiaplasty. These procedures can help you recover your femininity.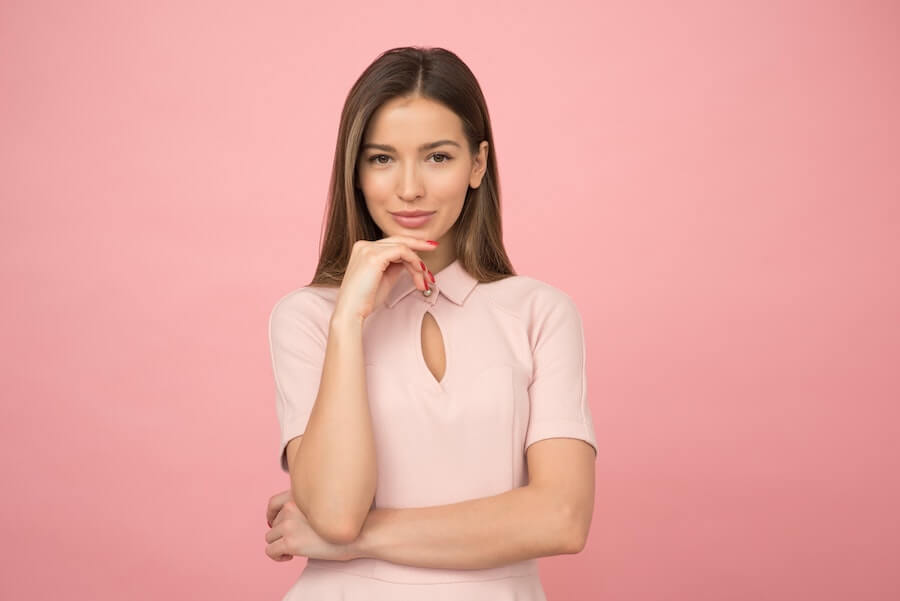 On the morning of your procedure, you will meet with Dr. Tehrani to review your treatment plan. He will speak with you and help calm any nervousness or anxiety you may be experiencing.
Once you are in the operating room, you will be provided the appropriate anesthesia to keep you comfortable throughout the procedure. Depending on your needs, Dr. Tehrani may mark your labia with a marker to identify the incision sites and commence with your selected procedure(s).
Vaginoplasty (Posterior Colporrhaphy)
Vaginoplasty is generally subdivided into several different procedures depending on your unique needs. This procedure can address your specific aesthetic and medical desires.
Vaginoplasty may utilize tissue from other areas of your body to construct areas of the vaginal canal and the vulvovaginal complex. Appropriate donor sites available for the correction include your oral mucosa, skin flaps and grafts, and intestinal mucosa. In practical surgical application, it is important to remove active follicles from skin grafts containing hair. This is accomplished by manually shaving the graft or through electro-cauterization.
If you are experiencing lax vaginal muscles, Dr. Tehrani will remove a pie-shaped wedge of excess tissue from the vaginal canal. The underlying muscles and vaginal opening are tightened with sutures and the incision is carefully closed.
Labiaplasty
Labiaplasty is a procedure to reduce the length and improve the appearance of the labia minora and/or labia majora (the inner and outer vaginal lips). As with any paired structure of the body, such as the ears, eyes, or nostrils, the labia are not perfectly symmetrical. While the size disparity is usually subtle, women often present with one labium considerably larger or longer than its counterpart. Subsequently, only the over-sized lip undergoes resection (cutting and removal). In the case of the female patient who presents with redundant folds — unilateral or bilateral webbing — between the labia majora and minora, the excess tissue can be resolved by a labiaplasty procedure.
Labiaplasty may be performed by simply removing the hyperpigmented edges of the labia (Trim Method) or by excising a wedge of tissue from the labium and suturing it closed (Wedge Technique). The Trim Method may be preferred by women looking to achieve a neat and "tucked" appearance to the vulva. The Wedge Technique preserves the outer edges of the labia, providing a more natural appearance.
Recovery
Following your vaginal rejuvenation procedure, you will be able to return home to rest. You can expect your genitalia to be swollen and tender. While post-operative pain is generally well-tolerated by patients, Dr. Tehrani may recommend several ways to help manage discomfort and aid in the healing process. While packing is rarely utilized, women may wish to wear a sanitary pad for comfort.
Post-op care will include proper cleaning of the surgical site and using an antibiotic topical ointment to help prevent infection.
To expedite the healing process, you will be encouraged to take a Sitz bath to ensure optimal hygiene of the vulvovaginal complex. Depending on the patient, normal sexual activity and use of tampons can be resumed in a matter of weeks. If there are any specific post-op instructions you must follow, Dr. Tehrani will inform you of them.
Results
After your vaginal rejuvenation recovery period, you may experience greater sexual satisfaction, vaginal function, comfort, and improved aesthetic appearance! These enhancements may provide you with increased self-confidence as you move about in the world. You will have more clothing and physical activity options as stretched labia may no longer be a concern.
If you would like to learn more about vaginal rejuvenation and how it can help you feel your best, contact Dr. Tehrani's office today to schedule a private consultation!
How much does vaginal rejuvenation cost in Southern California?
Vaginal rejuvenation is a very personal matter. Each procedure is performed with the unique presentation and needs of each patient in mind. Because of the level of specificity needed for a successful outcome, the cost for the procedure will vary between patients. Only after your private consultation with Dr. Tehrani will you receive an accurate quote for your vaginal rejuvenation surgery.
Here at Teherani Plastic Surgery we do not want your aesthetic desires to be an elusive dream due to price. This is why we have partnered with two medical financing companies to offer payment options to our patients.
If you have questions about our payment or financing options, contact us. One of our knowledgeable specialists will be glad to answer your questions.
FAQ
Does vaginal rejuvenation make the vagina tighter?
Depending on the specific procedure selected, vaginal rejuvenation can help to tighten the vaginal canal and opening of the vagina. Many women report increased sexual satisfaction and function, as well as ability to use tampons and other feminine hygiene products after vaginal rejuvenation. 
Additional Resources
American Society of Plastic Surgeons. (2020). Vaginal Rejuvenation: Surgical Options. Retrieved from https://www.plasticsurgery.org/cosmetic-procedures/vaginal-rejuvenation
Willis, R. N., Wong, C. S., & Patel, B. C. (2020). Labiaplasty Labia Minora Reduction. StatPearls [Internet]. Retrieved from https://www.ncbi.nlm.nih.gov/books/NBK448086/