Thigh Lift
Consultations offered at our two convenient locations in La Jolla, CA and Apple Valley, CA
Cellulite, loose skin, pockets of fat.
These unwanted qualities may plague your thighs and make themselves known at the most inopportune times. Your thighs may take center stage when you look at your legs in the mirror, when you want to wear a flirty skirt or dress, or when you see yourself in a swimsuit.
Creams, massages, and other topical remedies may be ineffective at providing you with smoother, taut skin on your thighs. A thigh lift is one of the most effective solutions available to get rid of unattractive thighs. Dr. Tehrani is a board-certified plastic surgeon serving Southern California communities. He is well-versed in helping patients obtain their body goals and dimpled thighs are no match for Dr. Tehrani's impeccable skill and knowledge.
If you are ready to say goodbye to unattractive thighs and hello to slimmer, smoother legs, contact Tehrani Plastic Surgery today!
What is a thigh lift?
A thigh lift is a surgical, body contouring procedure to remove excess skin and fat from your thighs. The goal of the procedure is to improve the appearance of your legs by removing the "dimpled look" produced by cellulite, as well as lax tissue from weight loss. A thigh lift improves the overall aesthetic of the legs by creating more attractive contours, resulting in smoother, slimmer, and a more toned appearance of the lower body.
Benefits
There are many benefits of a thigh lift from Dr. Tehrani! His droves of extremely satisfied patients report increased self-esteem and enhanced comfort after opting for thigh lift surgery.
Thigh Lift Benefits
Smoother-looking legs
Increased confidence
Greater physical comfort
Better fitting clothes
Long-lasting, natural-looking results
If you want to experience the amazing benefits of thighplasty by Dr. Tehrani, call Tehrani Plastic Surgery today at (760) 240-2444 to schedule a consultation.
Candidates
If you are looking to undergo a thigh lift, you should be a healthy adult close to your ideal weight. You may be experiencing dimpled skin caused by cellulite or have loose, excess skin and/or fat hanging from your thighs from your weight loss efforts. Ideal candidates have realistic expectations for a thigh lift procedure and understand that they will have to keep up a healthy lifestyle in order to maintain their best results. 
Are you a candidate for a thigh lift in Southern California? Contact Dr. Tehrani's office today. A welcoming and knowledgeable member of his team will be glad to help you schedule a thigh lift consultation. 
Your Private Consultation
During a private consultation with Dr. Tehrani, you will have the opportunity to share your goals, expectations, and desires regarding your legs. Dr. Tehrani will inquire about your health and medical history and perform a physical examination of your thighs. He will educate you on the details of the thigh lift procedure while answering all of your questions.
If Dr. Tehrani determines you are a great candidate for a thigh lift, he will work with you to create a treatment plan customized to your needs. From there, you will receive information about the associated costs for your procedure.
Ready to learn how to achieve the attractive legs you have always wanted? Contact Tehrani Plastic Surgery to book a time to meet with Dr. Tehrani at one of his three locations to discuss your body goals. 
Preparation
To help you prepare for your thigh lift, Dr. Tehrani will provide you with specific instructions during your consultation and pre-operative appointment. While each patient will have unique needs, there are some general guidelines that should be followed prior to your surgery day.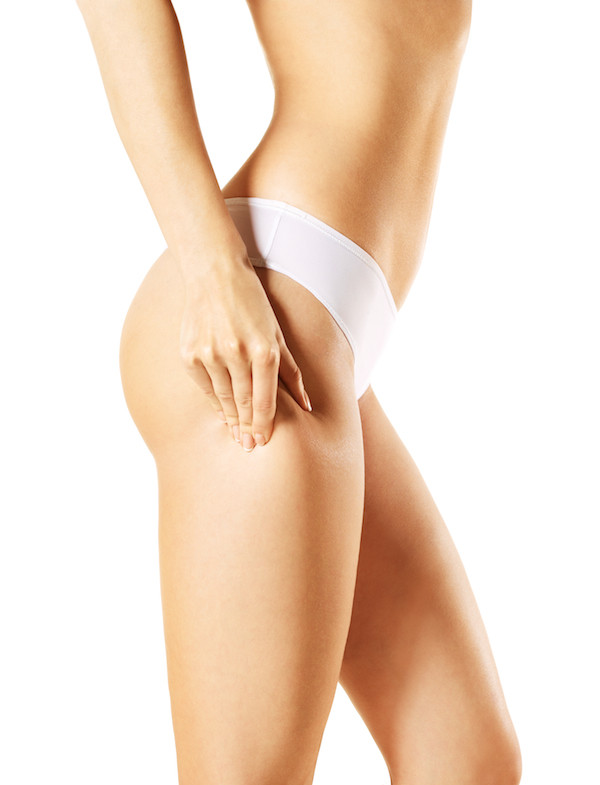 Dr. Tehrani may direct you to stop smoking for at least one month before surgery. You may need to have your medication regimen adjusted if it includes any blood-thinning medications.
Prior to surgery day, you should appoint a trusted adult to drive you home after surgery and stay with you for at least 24 hours. Lastly, all medicines prescribed and/or recommended by Dr. Tehrani will need to be filled and picked up prior to surgery day.
Dr. Tehrani and his caring staff want you to have a safe and successful thigh lift experience. To help you accomplish this, it is imperative that you follow all of the doctor's directions closely in order to best prepare for your transformative thigh lift!
Procedure
When you arrive for your thigh lift surgery, you will meet with Dr. Tehrani to review your treatment plan. He will use a marker on your skin to identify the incision sites and areas he should pay special attention to while in surgery. He will address any last minute questions you may have during this time.
Once you are situated in the operating room, you will be given either general anesthesia or a local anesthesthetic with IV sedation to keep you comfortable throughout the procedure. After the anesthesia has taken effect, Dr. Tehrani will follow the markings he made on your thighs to create the appropriate incisions. Depending on your needs, liposuction may be performed on your thighs to artistically sculpt your lower body. Once the desired contours have been achieved, Dr. Tehrani will close the incisions with small, precisely placed sutures.
Outer Thigh Lift
In an outer thigh lift, an incision will be made in the groin area and will stretch across the hip and onto the back, depending on the degree of lifting necessary. Dr. Tehrani will carefully separate the skin on your thigh from the underlying fat and muscle. He will then gently pull the skin upwards, as if you were putting on a pair of pants. The excess skin will be removed and the remaining tissue will be redraped on the thigh, achieving a firmer appearance on the legs.
Inner Thigh Lift
An inner thigh lift can be accomplished in multiple ways. An incision will be made in the groin region. Depending on the extent of correction needed, the incision may be extended downwards and towards the back of the thigh or it may be extended straight down the inseam of the thigh towards the knee. In either case, the skin will be pulled taut around the thigh and the excess skin and fat will be removed.
Recovery
After your thigh lift surgery, your legs will be swollen and sore. You may have small, plastic drains placed in the incisions to remove fluid that builds up under your skin that can contribute to further swelling and discomfort. Your incisions will need to remain bandaged and wrapped in compression garments until the doctor advises you otherwise. 
Movement of the lower body should be minimal during the recovery process.
You may be encouraged to walk for short periods of time in order to promote proper circulation for optimal healing. You may be able to return to light work after about 10 days, post-op. You may continue normal, more strenuous physical activity after about 4 to 6 months after your thigh lift procedure. 
Results
The results of your thigh lift may be immediately apparent as your legs will be slimmer and folds of excess skin will be gone. Once residual swelling subsides, you will be able to enjoy showing off the legs you have dreamed of! The results are long-lasting and natural-looking. Barring any significant weight fluctuations following your thigh lift your results will endure the test of time! 
Depending on the extent of your surgery, scarring from an outer thigh lift will be easily concealed under a bikini bottom and underwear. Scars from an inner thigh lift, may fade significantly over time if proper care is taken.
Are you ready to have slender, firmer, smoother thighs? Do not hesitate to reach out to Tehrani Plastic Surgery! Fill out our short form or call us at (760) 240-2444 to schedule your thigh lift consultation.
Thigh Lift Pricing in Southern California
A thigh lift is a highly customized procedure. This is reflected in the individualized prices given to our patients. You will need to attend a personal consultation in order to receive an accurate quote for your procedure.
Dr. Tehrani wants to help you reach your body goals and cost should not be a prohibitive factor. Tehrani Plastic Surgery has partnered with two healthcare financing companies to help make your body contouring desires a reality. We also offer special pricing for select procedures throughout the year. Make sure to visit our specials page often to learn about ways you may be able to save on your thigh lift procedure. 
FAQ
Is a thigh lift permanent?
The results of your thigh lift with Dr. Tehrani are long-lasting! The natural effects of aging on the skin will continue as time passes, however the degree and severity of sagging, dimpled skin may not return to its pre-thigh lift condition. You will be able to enjoy your slimmer thighs for years to come. Just be sure to avoid significant weight fluctuations by maintaining a stable weight after thigh lift in order to achieve optimal results.
Can a thigh lift help cellulite?
A thigh lift can help smooth the dimples in the skin caused by cellulite. Cellulite is caused by randomized networks of fibrous, connective tissue in conjunction with swelling fat cells under the skin. The connective tissue pulls the skin down, while the fat cells push the skin up. This discord under the skin makes for unsightly dents in the skin. During a thigh lift, the cords of connective tissue are broken and the skin can better relax against its new contours. This provides you with smoother-looking thighs!
Additional Resources
American Society of Plastic Surgeons. (2020). Thigh Lift. Retrieved from https://www.plasticsurgery.org/cosmetic-procedures/thigh-lift
Swanson E. (2018). Thigh Lift and Surgery After Massive Weight Loss. In Evidence-Based Body Contouring Surgery and VTE Prevention. Springer, Cham. DOI: 10.1007/978-3-319-71219-2