Breast Reduction
Consultations offered at our two convenient locations in La Jolla, CA and Apple Valley, CA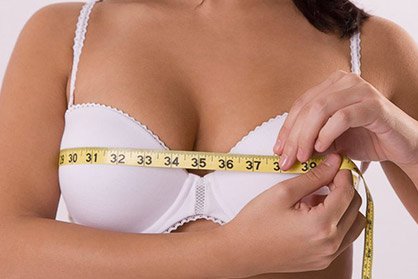 Breast reduction is a procedure that promotes symmetry in the body by reducing the size of one or both breasts. While some consider large breasts to be a cosmetic asset, a disproportionate chest can create both aesthetic and physical tension as a woman struggles to find balance.
Physically, an extremely large pair of breasts may be the cause of chronic neck and back pain. Skin issues can arise too, due to unchecked friction. From an aesthetic perspective, a woman's overly large breasts can create a profile that is out of proportion with her other features. Or the breasts themselves may need to be brought into symmetrical harmony with one another.
Dr. Ali Tehrani's interest in plastic surgery began with a love for art, imbued in him by his mother. She was a painter, a sculptress and an interior architect who had a talent for making the ordinary seem beautiful. His love for art returned to him in med school. After completing a rigorous residency in general surgery at PCOM/Jefferson Health Systems in Philadelphia, he was chosen for its extremely competitive plastic surgery fellowship. Today, Dr. Tehrani's Southern California plastic surgery practice serves as an extension of his love of beauty and his dedication to craft.
Inquire at Tehrani Plastic Surgery to learn more about how we can help bring your life into balance. Call any of our convenient SoCal locations to schedule a consultation: 760.240.2444 (La Jolla , CA), and 760.240.2444 (Apple Valley, CA). 
Before and After Photos
Benefits
During a mammoplasty procedure, Dr. Tehrani removes excess skin, glandular tissue and fat to create a perky pair of smaller, shapelier breasts. Women often elect for breast reduction surgery to improve symmetry and enhance their appearance. But the procedure may mitigate sources of chronic discomfort commonly experienced by women with very large bosoms.
Keep up with the latest at Tehrani Plastic Surgery by reading our blog.
Aesthetic principles concerning symmetry lie at the heart of all that we consider beautiful. Contrary to popular perception, more isn't always better. In fact, a smaller pair of breasts that sit in balanced proportion with your thighs, waist and hips make a larger contribution to your holistic beauty than any single exaggerated feature. Breasts should be in balance with the rest of the body and with each other, as well. Many women concerned about breast asymmetry will seek mammoplasty for one or both breasts to equalize their size and restore harmony to the chest.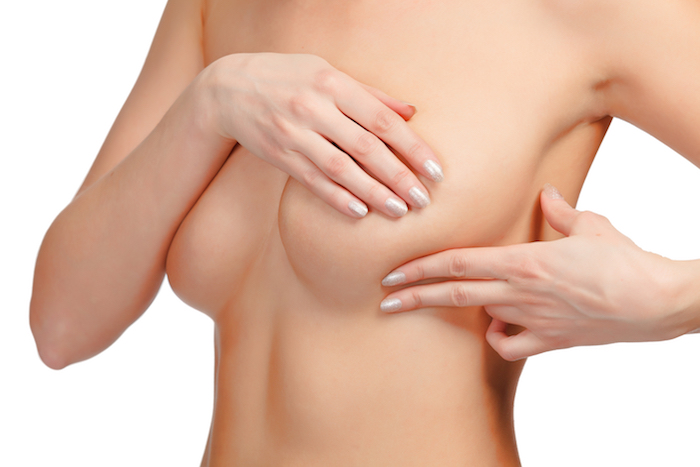 Overly large breasts may be a cause for some health concerns, too. The asymmetrical load on a woman's frame creates strain, leading to neck, shoulder and back pain. Skin friction and trapped moisture at the inframammary crease results in rashes, sores and infection.[1]
Improve Your Quality of Life With Mammoplasty
Brings profile into proportion
Creates symmetry between the breasts
Relieves neck and back pain
Resolves skin issues caused by moisture and friction at the chest
The source of your tension may be physical, aesthetic or some combination thereof. Dr. Tehrani will bring this tension to resolution with his artist's eye and surgeon's skill. Peruse his patients' rave reviews and you'll see they agree.
Who Is a Good Candidate for Mammoplasty?
Your candidacy for the procedure shall be determined by Dr. Tehrani during your in-depth and personal consultation. Inquire at Tehrani Plastic Surgery to learn more.
Ideal Breast Lift Candidates
Patients who want smaller breasts
Patients with extensive breast asymmetry
Healthy patients without breast cancer
Patients who complain of chronic neck, shoulder and back pain from excessive breast size
Patients with large breasts who experience chronic skin irritation along their bra straps and under the breast folds
Call any of our convenient SoCal locations to schedule a consultation: 760.240.2444 (La Jolla , CA), and 760.240.2444 (Apple Valley, CA). 
Procedure
Dr. Tehrani will perform your breast reduction procedure at one of his accredited outpatient facilities. The procedure takes 3 to 5 hours and requires a general anesthetic. Your type of breast reduction is dictated by its incision pattern, described below.[2]
Breast Reduction Techniques
Lollipop technique – For moderate sagging, the lollipop-shaped incision begins around the areola and connects to a vertical cut running down to the breast crease.
Anchor technique – For severe sagging, the anchor-shaped incision begins as the lollipop but includes the addition of a horizontal cut at the breast crease.
Many patients seek to improve the orientation of their breasts, as well as their size and shape. In these instances, a Breast Lift procedure can be combined with breast reduction for holistic results. The two procedures are typically performed at the same time.
Recovery
Full recovery from a breast reduction takes between six and eight weeks. Please follow Dr. Tehrani's postoperative directions with fidelity to ensure a safe and swift recuperation.
What can I expect after breast reduction?
Postoperative discomfort is controlled with oral medications
Surgical drains may be present after the surgery
Dr. Tehrani may provide a special postoperative support bra to be worn for several weeks
Spend your first night of recovery in the company of a caring, responsible adult with whom you are familiar (your "recovery buddy")
Your sutures will remain in place for about 2-3 weeks
You may resume light activity in two weeks
You may resume strenuous activity in no sooner than six weeks
The Cost of Breast Reduction in Southern California
The precise cost of your procedure is incumbent upon your unique circumstances. Dr. Tehrani will be best able to estimate expenses following a physical examination at your personal consultation.
Financing options are available for those who qualify. We take CareCredit and Alphaeon.
If you are getting mammoplasty to reduce back and neck pain, or to alleviate any other health-related issues, your medical insurance may cover some of your surgical expenses. Tehrani Plastic Surgery recommends that you contact your insurance provider prior to your consultation.
Bring Your Life Into Balance
A woman's breasts can become an important part of her identity. They may be the source of immense pride or insecurity. If you are concerned about the size, shape or orientation of your breasts, consider Tehrani Plastic Surgery and to bring your life into balance.
FAQ
What are the symptoms of needing a breast reduction?
There is no specific threshold but there are some sure signs to look out for if you think you may benefit from a breast reduction. See if any of them apply to you.  
• Indentations from your bra strap
• Tingling and numbness at the extremities
• Reduced nipple sensitivity
• Back and shoulder pain
• Problems with posture
• Rashes and infections under the breast
If you are tired of your disproportionately large breasts causing friction, infection and stifling your mobility, consider mammoplasty by an experienced professional.  
What causes extremely large breasts?
There are a number of causes of extremely large breasts. Many women have borne the burden of their inordinately big bosoms most of their lives. Some others have observed changes in their bodies corresponding to some external change. Weight gain might cause the breasts to grow, especially if a woman's previous patterns of weight distribution have tended to favor the chest. Puberty, pregnancy and hormone fluctuations brought on by the menstrual cycle are commonly known to beget big boobs. On the extreme side of things, a very rare and mysterious disorder known as gigantomastia describes a situation in which a woman's breast growth takes on pathological proportions. Also called breast hypertrophy, the disorder is a benign but progressive enlargement of one or both breasts.
Can exercise reduce breasts?
Since a significant portion of the breasts are composed of adipose fat tissue, losing weight and gaining muscle can, in fact, reduce breast size naturally. Cardiovascular exercise is good for burning fat and increasing your metabolism. Consider running, bicycling or even power walking to get your heart rate up. Tone your chest with pushups, planks and other workouts which focus on the pectoral muscle group.  The most successful exercise routines are a minimum of 20 to 30 minutes in duration. To see real results, you should schedule your workout regimen at least four times a week. 
Does insurance cover breast reduction for back pain?
Insurance may cover some or all of the costs of your breast reduction surgery. So, it would certainly be wise to contact your insurance provider as part of your mammoplasty investigation. Elective and cosmetic surgeries are not covered by insurance plans. However, if your excessively large breasts are causing you neck or back pain, skin issues, or any other health-related problems, you certainly have a case to make about the medical benefits of your procedure. Good luck!  
References
Mello, A. A., Domingos, N. A. M., & Miyazaki, M. C. (2009). Improvement in Quality of Life and Self-Esteem After Breast Reduction Surgery. Aesthetic Plastic Surgery, 34(1), 59–64. doi: 10.1007/s00266-009-9409-x
Woodman, R., & Radzyminski, S. (2009). Women's Perception of Life Following Breast Reduction. Plastic Surgical Nursing, 29(1), 39–46. doi: 10.1097/01.psn.0000347723.28651.44
Breast reduction surgery. (2019, April 4). Retrieved January 21, 2020, from https://www.mayoclinic.org/tests-procedures/breast-reduction-surgery/about/pac-20385246