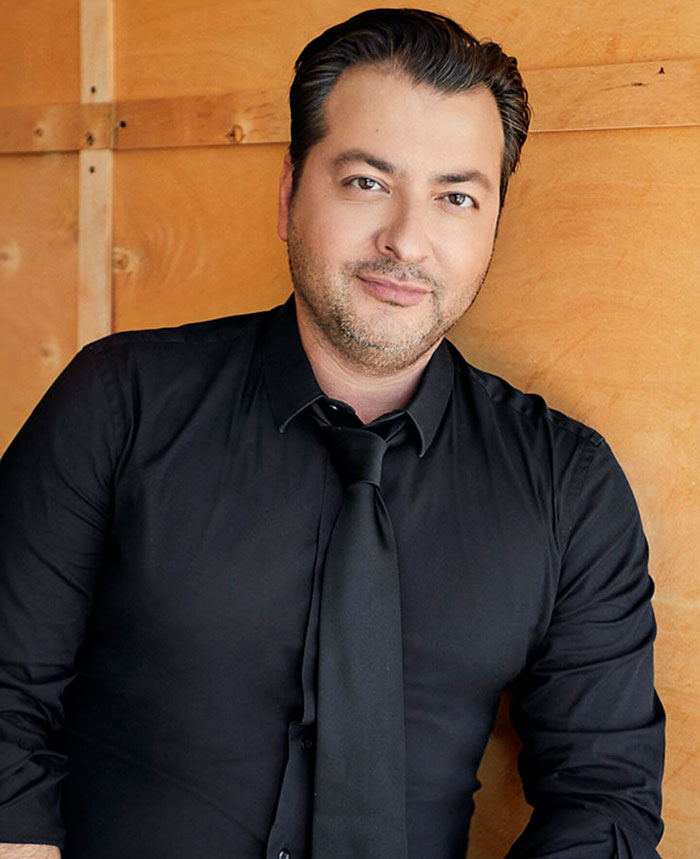 Dr. Tehrani is Board Certified in Plastic and Reconstructive Surgery by the American Osteopathic Board of Surgery (AOBS). He is a surgeon who takes great pride in making sure that your expectations are met with every cosmetic procedure you desire. You can have confidence knowing that Dr. Tehrani has performed thousands of plastic surgery procedures with amazing outcomes.
Dr. Tehrani's interest in the art of plastic surgery started at a very young age. He was exposed to the world of fine arts through his mother, who was a painter, sculptor, and interior architect. He spent many of his summers in various art classes during which time he developed an appreciation for anatomy, balance, and beauty. After completing medical school at the Kansas City School of Medicine, Biosciences, Dr. Tehrani completed a rigorous general surgery residency in Philadelphia at PCOM/Jefferson Health Systems. After completing his chief year, he was then chosen from an extremely competitive pool of applicants, to complete a formal plastic surgery fellowship.
Dr. Tehrani learned the art of plastic surgery from some of the leading experts in the field
Dr. Tehrani learned the art of plastic surgery from some of the leading experts in the field while training at Hahnemann University, Thomas Jefferson University, and Memorial Sloan-Kettering Cancer Center. Dr. Tehrani was elected the Chief Plastic Surgery Fellow and participated in the training of young surgeons. Upon completion of his plastic surgery fellowship, he relocated back to Southern California where he set up his main practice in Apple Valley with newer practice location in La Jolla, CA.
It is important to note that Dr. Tehrani's residency training consisted of seven years, during which he mastered the art of surgery and acquired the knowledge of basic and advanced surgical principles. This type of training is very different from some of the cosmetic fellowships that are not accredited by the American Board of Surgery.
Dr. Tehrani serves as Chairman of the Department Surgery at St. Mary Medical Center in Apple Valley. He was elected by his peers to lead this department of talented surgeons and to help insure that the quality of care is at its highest. Dr. Tehrani is the youngest Chief of Surgery at St. Mary Medical Center.
Volunteer Work
Dr. Tehrani has been named the President of the Paul Chester Children's Hope Foundation
One of Dr. Tehrani's passions growing up was the need to help the less fortunate. Upon completion of his training, he started working with the Paul Chester Children's Hope Foundation and served as one of their plastic surgeons in Kenya and the Dominican Republic. Since the start of this affiliation in 2010, Dr. Tehrani has been named the President of the Paul Chester Children's Hope Foundation and now spearheads the missions to third world countries where the availability of surgical care is lacking. Dr. Tehrani works with other dedicated surgeons in various fields to provide training to the surgeons in these countries and to provide restorative and reconstructive care to children, who otherwise would not have access to health care.
Education
Along with being involved with teaching surgeons worldwide through the Paul Chester Children's Hope Foundation, Dr. Tehrani also speaks nationally on the subject of cosmetic surgery more specifically in regards to breast surgery and breast reconstruction for cancer patients. He currently serves as a consultant for numerous companies through which he is intimately involved with the research and development of some of their newer products and teaching of not only their sales force, but also teaching of other surgeons in regards to newer techniques.
Other Interests
Aside from the passion and love for the field of plastic surgery, Dr. Tehrani is an avid world traveler, tennis player, and cyclist. He enjoys globetrotting the world and attending various sporting events in the field of cycling and tennis, such as the Roland Garros, the Tour de France and Formula One racing. Dr. Tehrani believes in a healthy balance of work and fun. He tries to convey that message to his patients when they present for their consultation. He stresses the importance of maintaining a healthy style, whether it's physical, spiritual, or mental. All these factors are extremely important in his philosophy of being happy which starts from the inside and is reflected outwards.
Professional Affiliations
American College of Osteopathic Surgeons
American Academy of Cosmetic Surgeons
San Bernardino County Medical Association
American Osteopathic Association
Surgical Privileges
St. Mary's Medical Center – Apple Valley
Hoag Memorial Hospital- Newport Beach
Western Medical Center- Santa Ana
Desert Regional Hospital- Palm Springs
Victorville Community Hospital- Victorville
Apple Valley Surgery Center- Apple Valley
Newport Beach Center for Surgery