VASER HI-DEF Liposuction
Consultations offered at our three convenient locations in Apple Valley, Palm Springs and San Diego, CA
Liposuction today has moved beyond the simple idea of just removing fat from your body. Today, with VASER HI-DEF treatment, you can think of liposuction as more of a "sculpting" treatment where you can tailor your appearance to achieve defined curves and a chiseled physique.
VASER HI-DEF liposuction is the cutting-edge of body sculpting technology, capable of spot-reducing fat deposits with simultaneous skin tightening that delivers smoother, natural-looking sculpted results.
Before and After Photos
What is VASER HI-DEF Liposuction?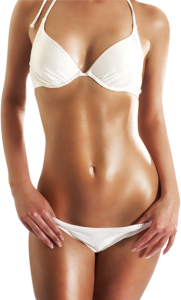 VASER HI-DEF Liposuction is a next-generation body sculpting technology that eliminates stubborn fat pockets from the body while also producing significant skin tightening of the treated area. The dual-action technology makes it possible to not only get rid of exercise-resistant fat but also to highlight your natural, physical features such as your abs, buttocks or arms.
What makes VASER HI-DEF rise above the rest of the purported advanced body sculpting treatments are the specially-designed low-impact cannulas and fat-emulsifying ultrasound emitters.
What are the Benefits of VASER HI-DEF?
Precision fat-reduction
Simultaneous skin retraction
Reduced bruising and improved recovery experience
Smoother, natural-appearing contouring
High-precision fat reduction for treating small areas of the body
What can I Achieve with VASER HI-DEF?
VASER Hi-Def is effective for treating the following areas of the body:
Abdomen and Flanks (Abdominal sculpting)
Back, Buttocks, Thighs
Bra Rolls
Arms
Knees, Calves, Ankles
Jowls and Cheeks
Excess Male Breast Tissue (Gynecomastia)
Female Breast
Submental Fat (Under the Chin)
VASER HI-DEF liposuction is an elevated form of fat reduction and body sculpting. Traditional and older liposuction technologies are not able to achieve the same level of precision and accuracy when removing fatty tissue.
The difference offered by VASER HI-DEF is in the sculpted, natural-looking results. Your body's natural, beautiful features are effectively heightened and accentuated as the fatty layers that hide them are effectively chiseled away.
There are technically no "upper limits" to how much fat can be removed during a VASER lipo treatment, but Dr. Tehrani recommends no more than five percent of your body weight per session. A VASER lipo treatment is lower-impact compared to traditional liposuction and follow-up treatments may be performed only a few months apart.
Is VASER Hi-DEF Right for Me?
If you're looking for a treatment for removing pockets of fat and flab that don't respond to dieting and exercise, then you may be an ideal candidate for VASER HI-DEF Liposuction. Ideal candidates should be in good, overall health and within a reasonable range of their goal body weight (within 30 lbs.) VASER Liposuction is not meant to function as an alternative to weight loss and a healthy lifestyle.
If you are considering VASER HI-DEF you should:
Have pockets of pinchable fat around your body that do not shrink despite your best efforts
Have good skin elasticity
Be close to your ideal body weight
Be a non-smoker
Have reasonable expectations of liposuction
Not choose liposuction to meet the expectations of others
Have a positive outlook and realistic expectations
Individuals with loose skin or large amounts of sagging skin are likely better served by treatments such as the tummy tuck or a lifting treatment.
During your consultation with Dr. Tehrani, the options that will best address your areas of concern will be presented to you.
The majority of patients who choose VASER are thrilled with their results and are further encouraged to improve upon their lifestyle. In many cases, patients have the underlying muscle definition, but it is covered up by layers of subcutaneous fat. The precision fat reduction and skin tightening abilities of the VASER HI-DEF uncover your body's natural features. We consistently hear from our past patients stories where they go on to lose even more weight and feel better about their bodies than they ever thought possible.
Body by Tehrani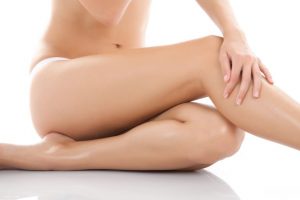 Accomplishing your body goals and feeling the best you've ever felt about yourself is the heart of the Body by Tehrani philosophy. With VASER and other world-class body sculpting technologies such as SlimLipo, you have the freedom to sculpt your body according to your desires. Whether you are looking for a complete body transformation or a touch-up, Body by Tehrani delivers harmonious results and unprecedented levels of customization.
How Does VASER HI-DEF Work? What is the Difference?
VASER HI-DEF is a fat-emulsifying technology that harnesses the power of ultrasound.
Ultrasound probes attached to the suctioning instruments emit ultrasound vibrations during the fat-suctioning phase. The ultrasound vibrations penetrate into the local fat tissues and break up fat without harming surrounding connective tissues. The fat tissue is mixed with tumescent fluid, which results in easier, less-traumatic fat removal. Traditional liposuction or methods such as power-assisted liposuction (PAL) relied on the blunt force of the hollow suction tube being worked through the fat layer to break up fat. The blunt force of traditional liposuction methods damaged nearby tissues and often resulted in the appearance of uneven divots or visibly sunken areas.
During the fat-suctioning phase, ultrasound waves are emitted in even patterns at a lower intensity. These ultrasound waves result in additional skin tightening, which translates to smoother contouring comparable to a "shrink-wrap" effect.
Ultrasound is known to cause significant collagen contraction. Collagen is the main structural protein found in many tissues in the body, especially the skin. Profound collagen contraction will continue even after the fat suctioning phase is complete.
The VASER Hi-DEF Procedure
Dr. Tehrani personally performs all liposuction procedures and is pleased to offer the VASER HI-DEF treatment. This treatment begins with local anesthesia to the treatment area that swells the area and prevents any discomfort. A special tumescent solution also enables the treatment to be performed while the patient is awake and fully able to communicate. The special tumescent solution also reduces blood loss, which improves the recovery process. Avoiding the alternative, general anesthesia improves safety and reduces treatment time.
The incisions are hidden in the natural creases of the body.
A small incision, usually less than 3 mm in length, is made near the areas of concern. The specialized cannula, which is attached to a suction machine, is inserted into the target area and gently removes fat tissue. After this phase, the incision is closed and compression garments are wrapped around the treated area.
The entire treatment length will vary depending on the size of the area of concern but can last as little as an hour to an hour and a half.
VASER HI-DEF Results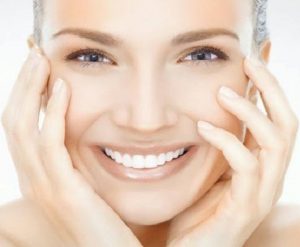 Some of the results will be immediately obvious, but the final results will take some time to appear as swelling subsides. After your treatment, you will be on your feet, able to move around comfortably, and return home. However, we insist that patients are driven home by a friend or loved one. We encourage patients to do some light walking in the first 24 hours to maintain good blood circulation. Three to five days of rest is recommended before returning to light work duties and two to four weeks of recovery before moderate to strenuous physical activity is resumed.
Wearing your compression garment after your treatment regularly is an important part of the recovery and ensuring the best results possible by assisting in retraction of loose skin. This is especially crucial for HI-DEF liposuction.
As swelling subsides, you will notice a sculpted, chiseled appearance that highlights your natural anatomy. Barring any future weight gain, the results of even a single session can last for years and years.
Consultation
Whether your goals are spot-reduction of trouble areas or to finally uncover your sculpted abdominal muscles, your consultation with Dr. Tehrani will help you determine which options are right for you. Your areas of concern will be closely examined and it's helpful to be prepared to discuss your medical history.
Dr. Tehrani's practice philosophy stresses a harmonious balance between form and function and comfortability. VASER Hi-DEF treatments embody this philosophy since each treatment is unique and requires a balance of artistry and harmony with your personal anatomy. At the end of your examination, the best form of treatment will be recommended and you will receive a detailed breakdown.
Cost
The price of a VASER Hi-DEF treatment will vary from patient to patient because every treatment performed by Dr. Tehrani is 100% customized. The number of areas of concern, size of the treated area and inclusion of additional body sculpting methods will impact the final cost of treatment.
To determine the price of your treatment and start your body sculpting journey today, schedule your consultation with Dr. Tehrani.