Breast Augmentation with Lift
Consultations offered at our two convenient locations in La Jolla, CA and Apple Valley, CA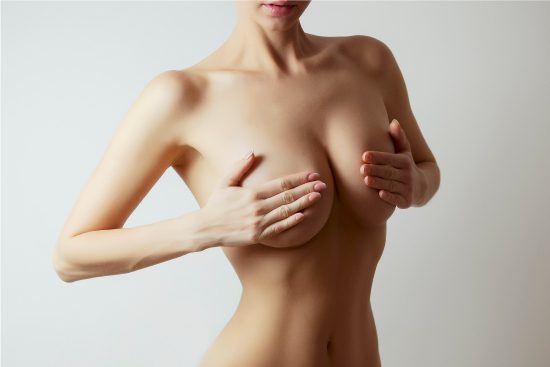 Breast augmentations and breast lifts are both body contouring procedures that change the breast profile for a larger, lifted aesthetic.
Breast augmentation adds size and volume to the chest, usually through the use of implants. A breast lift shapes and orients the breasts upward into a more youthful position. Together, these two procedures can address issues caused by the changes that occur over the course of a woman's life, or for a life-changing improvement! Tehrani Plastic Surgery is here to help you contour your body's outer appearance that meets your needs. We have three convenient offices located throughout Southern California. Schedule a consultation at one of our offices in La Jolla and Apple Valley. Or give us a call at (760) 240-2444.
About a Breast Augmentation with Lift
A breast augmentation combined with a breast lift (mastopexy) helps women achieve breasts that appear fuller, rounder, and more youthful. The onset of aging, childbirth, and weight fluctuations may cause alterations to the breast's overall size and symmetry. Breast lift surgery aims to correct that. This safe procedure uses a combination of techniques that allows for excess skin to be removed. This allows for a precise reshaping of the breast mound, and the ability to reduce the size of the areola. A breast augmentation-mastopexy can be performed during one surgery to position the breast at an optimal projection. [1] Meanwhile, an implant adds volume to the breast, enhancing the upper pole, or the portion of the breast above the nipple.
Differences Between Breast Augmentation and Breast Lift
A breast lift elevates the breast tissue without adding size or fullness while a breast augmentation uses implants to increase the shape of the breast. Often patients receive both at the same time to finalize their desired look.
Before and After Photos
Combined Benefits for Comprehensive Results
Combining the benefits of two breast enhancement procedures is a sure way to improve your quality of life. Not only does it do wonders for your self-confidence, but both will also address the aesthetic issues brought on by the aging process or other life circumstances. A breast lift can correct considerable sagging while breast augmentation returns volume to breast tissue. [2]
Oher prime benefits to look forward to:
Increased breast volume and fullness
Optimized breast profile and contours
Youthful looking results
Reduction in the size of the areola
Boost in self-confidence
To see how you can benefit from a new breast profile, pencil in a consultation at our offices. Dr. Tehrani and his friendly staff are here to help you achieve your ideal body aesthetic.
Ideal Candidates
If you feel unhappy with the contours of your breast then you are more than welcome to seek out treatment. Women who have recently gone through weight loss and childbirth may also benefit from the procedure.
Ideal candidates should also meet the following criteria:
Be a non-smoker
At or near an ideal weight
Experiencing significant ptosis or altered shape of the breast
Have an understanding of the procedure, and realistic expectations for their results
Our friendly staff will be able to tell you if you qualify for this life-altering procedure. Your consultation with Dr. Tehrani will provide you with enough information to make an informed decision.
Your Consultation With Dr. Tehrani
Dr. Tehrani was exposed to the fine arts as a child, and this appreciation profoundly affects his practice today. He is regionally recognized for his medical skill and his artistic talent. A pillar of the community, Dr. Tehrani is involved with teaching surgeons worldwide through the Paul Chester Children's Hope Foundation, as well as many other philanthropic pursuits.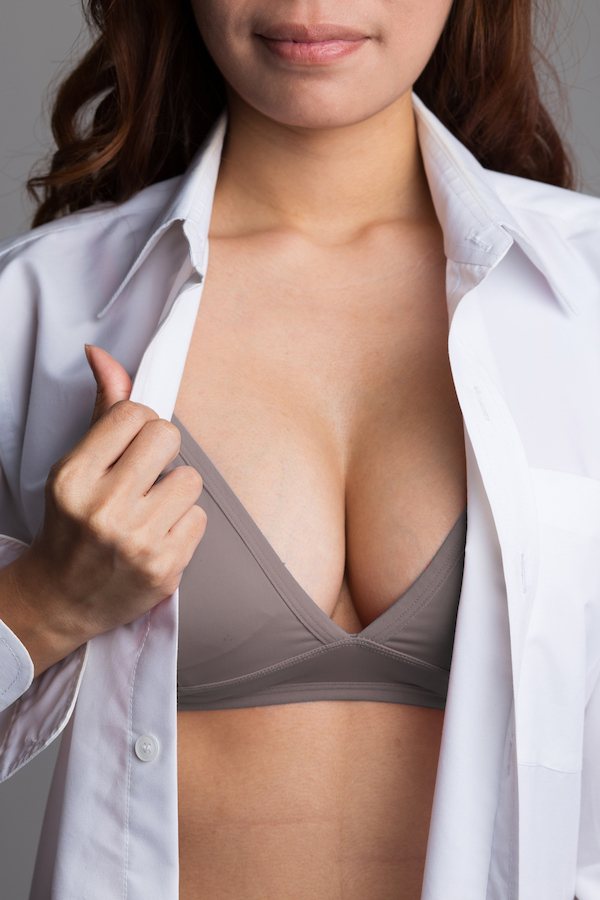 Your personal consultation is his opportunity to combine his passion for beauty and dedication to helping others. During your consultation, you'll have the opportunity to discuss your concerns. After reviewing your medical history and performing an examination, he will be able to determine the best treatment for you.
Come see us at one of our three convenient offices located throughout Southern California. We have offices located in California's birthplace city of San Diego and sprawling Apple Valley.
To get the ball rolling, schedule an informative consultation at one of our offices with Dr. Tehrani. For those who can't make it to our office, you can easily conduct the process remotely with a virtual consultation. Keep informed on other procedures we offer by reading our blog.
Preparation
We want you to enjoy a smooth journey throughout this process. Taking care of a few small things beforehand will significantly reduce stress. Here are a few things to take of:
Hand the car keys over: Please designate a trusted friend or family member to drive you home and care for you after your procedure, as the anesthesia will leave you unable to operate a vehicle.
Avoid smoking/alcohol: Please refrain from consuming either a few days before your procedure. They may hamper the surgical and recovery process.
Stop taking certain medications: Dr. Tehrani may direct you to pause your medication intake as they may affect the procedure.
Get a good night's rest: Make sure you get enough sleep the night before your procedure.
Procedure
After you are situated in your treatment room, you will be administered general anesthesia to maximize your comfort. The operation can be performed in two hours. The extent of your condition will determine our operation pathway. The breast lift technique performed during your surgery will depend on the condition of your breasts, and the size of the implant that you've chosen. Your incisions will surround the areola and extend down the center of the breast so that excess skin can be removed, tension adjusted, and the implant placed in the correct position. [3]
For women with more pronounced ptosis, the incision may also extend along the base of the inframammary crease (where the underside of the breast meets the torso) to allow for more lifting ability and support. Once the implants have been situated in the breast cavity, the skin will be tailored to fit the new volume. Dr. Terhrani's skillful suturing technique will ensure that scarring is kept to a minimum, and that tension is ideal for a firm, perky set of breasts.
Recovery
The healing stage differs from patient to patient. However, most patients will experience mild swelling, bruising, and discomfort in the first few days after surgery. You will be prescribed pain medication to relieve discomfort and an antibiotic to avoid infection. Taking good care of yourself, following Dr. Tehrani's post-op instructions, and getting plenty of rest will be essential parts of your recovery. After your breast augmentation and lift, you will wear a supportive surgical bra to protect and support your chest as it heals. Many women are free to return to sedentary work within a week and regular activities can be picked up in 3-4 weeks. Follow-up appointments will be made to monitor your progress, and so that you can discuss any recovery concerns that you may have with Dr. Tehrani.
Complementary Procedures
Breast augmentation with lift is an effective way to rejuvenate the appearance of your breasts. If you are considering ways to improve your other contours, or finally eliminate stubborn fat deposits, we offer a range of body contouring procedures that can achieve this. VASER Hi-Definition Liposuction is a body sculpting technology that eliminates pesky fat pockets from the body while also tightening the skin in the treated areas.
Cost of Breast Augmentation with Lift
Aesthetic enhancement is a customized process that is tailored to an individual's needs. There are a few things that will influence the final cost of your breast augmentation and breast lift. As a result, the price of these procedures varies slightly from patient to patient. Your personal consultation will give you a holistic view of your procedure, and recovery. It will also allow Dr. Tehrani and his team to determine an accurate estimate for the price of your breast augmentation with lift.
Our offices are proud to offer patients affordable financing options to those who qualify. Also, keep an eye on our specials page for seasonal deals.
FAQ
What is the difference between breast augmentation and breast lift?
The two terms are sometimes confused. They both provide results that alter the appearance of the breast. A breast augmentation enlarges and volumizes the breasts, while a breast lift repositions the breast mass onto a higher, more youthful location on the chest
Should I get a breast augmentation, breast lift, or both?
Not everyone interested in a breast lift is interested in an augmentation, and vice versa. However, for those with breast ptosis who also want to increase the volume of their breasts, a combination of these procedures is an effective solution. During your consultation with Dr. Tehrani, a comprehensive intake, examination, and discussion of your desires will truly resolve the matter.
References
Castello, M. F., Silvestri, A., Nicoli, F., Dashti, T., Han, S., Grassetti, L., Torresetti, M., Trisliana Perdanasari, A., Zhang, Y. X., Di Benedetto, G., & Lazzeri, D. (2014). Augmentation Mammoplasty/Mastopexy: Lessons Learned from 107 Aesthetic Cases. Aesthetic Plastic Surgery, 38(5), 896–907. https://doi.org/10.1007/s00266-014-0388-1
‌Ono, M. T., & Karner, B. M. (2019). Four-step Augmentation Mastopexy. Plastic and Reconstructive Surgery – Global Open, 7(11), e2523. https://doi.org/10.1097/gox.0000000000002523
‌Calobrace, M. B., Herdt, D. R., & Cothron, K. J. (2013). Simultaneous Augmentation/Mastopexy. Plastic and Reconstructive Surgery, 131(1), 145–156. https://doi.org/10.1097/prs.0b013e318272bf86