Arm Lift (Brachioplasty)
Consultations offered at our two convenient locations in La Jolla, CA and Apple Valley, CA

Arms are made to flex your fierceness. Show off your strength and style with every wave and embrace! But when you are dissatisfied with the size, contours, or feel of your arms, it can cause insecurities. You may cover your upper body in bulky sweaters, which just add to the discomfort brought on by excessive fat and skin. Weight fluctuations and the aging process can inhibit your zest for life and convince you to fold your arms in frustration. But you should be hugging, not hiding.
Reach out to Dr. Ali Tehrani.
Tehrani Plastic Surgery can bring tone and tightness to your upper arms. With convenient locations in La Jolla or Apple Valley, Dr. Tehrani serves Southern California with an appropriately sunny smile! He is a board-certified reconstructive and plastic surgeon who can transform your arms from saggy to spectacular. To learn more about the benefits from brachioplasty, contact Tehrani Plastic Surgery at your earliest convenience. 
What Is Brachioplasty?
Brachioplasty is the medical term for an arm lift. This cosmetic procedure contours and firms the upper arm. Dr. Tehrani performs brachioplasty to smooth and streamline the arm's underlying support tissue, reduce unwanted pockets of fat, and remove excess skin.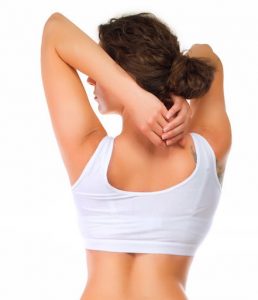 As part of his holistic approach, Dr. Tehrani may incorporate the liposuction process into his comprehensive arm lift procedure. Liposuction provides skilled cosmetic surgeons the opportunity to target troublesome deposits of fat cells and loosen them from the surrounding muscles. These softened fat stores are then vacuumed away through a thin tube called a cannula.
The cannula is Dr. Tehrani's medical magic wand. As he navigates the tube through a small incision along the upper arm, he shapes and tightens the patient's physique. Liposuction highlights the marvelous musculature of the upper arms. Contours emerge stronger and more defined than they were before.
As the body ages, it produces less collagen and elastin. These are the building blocks of healthy skin. With time, sagging and wrinkling become more and more prevalent. Nowhere are the signs of aging more apparent than on the upper arms. A brachioplasty surgery tightens loose, drooping skin. Those pesky "bat wings" will be grounded and you can wave goodbye to bulky underarms. Once the excess skin and fat have been removed, Dr. Tehrani skillfully sutures the incisions closed. His arm lift expertise unleashes the majesty of the upper arms, creating truly astounding results.
Benefits of Arm Lift Surgery
If you have recently lost weight, let us be the first to say CONGRATULATIONS! Nothing is more beneficial to continued health and wellness than a proper diet and exercise. But sometimes, your skin has difficulty maintaining its elasticity after significant weight loss. One of the major benefits of brachioplasty is its ability to help your skin rebound from a rapid loss of mass. Dr. Tehrani can address slack, wrinkled skin, specifically in your upper arm region.
Brachioplasty is one of the most popular cosmetic procedures for people who have achieved sizable weight loss. Arm lift surgery benefits your body by tightening your skin in all the right ways. You earned your slimmer, stronger new self, so now you should reap the rewards!
Reduces bulk along the upper arm
Decreases circumference and mass of (formerly) bulky appendages
Removes the "bat wings" that hang from the underarms
More wardrobe options – clothes are more flattering and comfortable
Increases mobility
To experience the benefits of arm lift surgery for yourself, contact our office!
Look Great, Feel Great
Brachioplasty is a delicate procedure that requires a steady hand and an artist's eye. The upper arms have been depicted in inspirational masterpieces for millennia. To achieve the regality of a renaissance figure, your surgeon must maneuver the many layers of fascia in the upper arm.[1] Fascia are sheets of connective tissue that consist primarily of collagen. These enmeshed sheets protect muscles, wrapping around them to separate them from the surrounding soft tissue. To successfully reshape the upper arm, Dr. Tehrani must manipulate the fascia precisely and artfully. His dedication enables him to strike a harmonious balance between the fascia, skin, and layers of muscles. An arm lift at Tehrani Plastic Surgery will help your arms look amazing and feel incredible!
Ideal Candidates
Eligible arm lift candidates include healthy women and men who wish to improve the shape and/or size of their upper arms. Weight fluctuations may affect the outcome of the brachioplasty procedure, so please alert Dr. Tehrani if your weight is not stable. If you are within 30 pounds of your ideal weight, then you may be an excellent candidate for an arm lift procedure. Dr. Tehrani and his associates will assess your goals and desires during an individualized consultation. From there, we will help strategize the best solution for you.
Personal Consultation in Southern California
Dr. Tehrani can transform your aesthetic dreams into a wonderful reality. Every great collaboration starts with a simple conversation. Be ready to share your medical history so we can embark upon a brilliant future. Dr. Tehrani appreciates the opportunity to communicate with his La Jolla and Apple Valley neighbors, as you can tell from his frequently updated blog. 
Now you have a chance to communicate back! Please call (760) 240-2444 to schedule a consultation. One of our helpful team members will guide you toward the next step in your upper arm transformation.
Preparation for Brachioplasty
During your consultation, we want to hear about your aesthetic goals. You should also ask plenty of questions because a curious patient is a healthy patient! We are eager to answer them all as we prepare you for a successful arm lift procedure.
Dr. Tehrani will assess your upper arms and explain which surgical approach is right for your case. The Tehrani team will provide a customized list of directions for you to follow in the weeks leading up to your surgery. These may include:
Quit smoking
Arrange for a loved one to drive you to and from the clinic
Stop using blood-thinning supplements
Fill any required prescriptions ahead of your procedure date
By planning ahead, you can focus on your recovery instead of worrying about errands. Dr. Tehrani considers the healing process long before he begins any surgery.
The Arm Lift Procedure
Dr. Tehrani strives to ensure maximum comfort and minimal complications. He will work with an anesthesiologist to determine the appropriate level of sedation for your procedure. Once you are thoroughly relaxed, the surgeon will carefully make an incision under your arm. The length of your incision will depend on the extent of skin or fat you want removed. Dr. Tehrani strategically places incisions to hide them from view.
If you have a healthy skin tone, you may only require a minor incision.[2] Patients with excessively loose skin, on the other hand, may need an incision that runs from the armpit to the elbow. Dr. Tehrani will trim away any unwanted, unsightly skin to artfully bring your body into aesthetic alignment.
The average duration of a brachioplasty procedure is approximately 2 hours. Patients who are combining their arm lift with complementary procedures may be under our care for a longer stint.
Recovery and Results
Immediately following your arm lift procedure, a caring medical professional will monitor your progress. Your arms will be outfitted with gentle compression garments, and you might also have drain tubes placed at the incision site(s). Drains provide reduction of swelling as you recuperate. The swelling should begin to subside 1-2 days after surgery.
Dr. Tehrani's team will schedule a follow-up appointment to track your continued progress. Please avoid strenuous activity for at least three weeks following brachioplasty. Call (760) 240-2444 if you have any questions or concerns during your recovery period.
Dr. Tehrani will improve the aesthetics of your arms without compromising their range of motion. You should never sacrifice functionality for appearance. Brachioplasty at Tehrani Plastic Surgery will not only help you look great, but you will also feel wonderful! To witness how overwhelmingly satisfied our previous patients have been, please visit our glowing reviews. We love reading their kind words and we look forward to providing you with our signature 5-star service.
Complementary Procedures
An arm lift is just one of the many disciplines in Dr. Tehrani's wheelhouse. Before he performs any procedure, he considers your holistic wellness and aesthetics. If you need more than brachioplasty to elevate your post-weight loss appearance, then BodyTite may be the perfect prescription. If belly flab is causing you dissatisfaction, then a tummy tuck (abdominoplasty) might be in order. You have unique goals and desires, and Dr. Tehrani is uniquely qualified to help. He can suggest the best procedures to bring your cosmetic vision to life.
FAQ
Do arm lifts leave scars?
Dr. Tehrani is a true artist. He will strategically place incisions under the arm or cradled in the armpit. This makes them nearly indistinguishable. To discuss your aesthetic concerns, contact our offices in La Jolla and Apple Valley.
Can brachioplasty surgery build muscles?
An arm lift removes loose skin and unwanted fat. The only way to increase muscle mass is to exercise. Patients may begin weight training well after they have healed from their brachioplasty procedure. Dr. Tehrani can skillfully remove excess bulk to highlight your muscles, but you deserve all the credit for keeping them strong!
How much does an arm lift cost in Southern California?
Just as brachioplasty is contoured to your body, so too is its pricing contoured to your needs. Some patients require extensive reshaping, while others can receive a simple, straightforward arm lift. Dr. Tehrani offers financing assistance as well as occasional specials, so check back often. You may also wish to call (760) 240-2444 to discuss your payment questions. 
References
Lockwood, T. (1995). Brachioplasty with superficial fascial system suspension. Plastic and Reconstructive Surgery. 96(4):912-920. DOI: 10.1097/00006534-199509001-00022
Richards, ME. (2001). Minimal-incision brachioplasty: a first-choice option in arm reduction surgery. Aesthetic Surgery Journal. 21(4):301-310. DOI: 10.1067/maj.2001.117695.