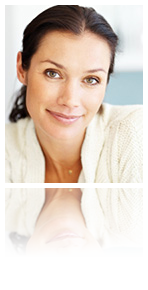 If you think it takes some pain to achieve beauty, then you may not be right – especially when it comes to Juvederm XC. With the various types of dermal fillers already available in the market, it would be so easy to confuse ourselves into which we should choose. However, there is a reason why you should be choosing Juvederm XC among all others.
Discover Juvederm  
Juvederm XC is a brand of dermal filler that is used as a treatment for wrinkles, fine lines, and other unwanted signs of aging on the face. Its smooth consistency gel is made from hyaluronic acid, which is a natural substance produced by the body that is responsible for adding volume and consistency to the face. Because of this, Juvederm is able to provide smoother, younger-looking skin to the fortunate patients who are willing to undergo treatment.
The Many Benefits of Juvederm  
Juvederm XC is specially made to treat multiple problem areas in the face, which include smile lines, corner lines, vertical lip lines, marionette lines, and the unattractive-looking parentheses lines on the face. With just a shot of this wonder filler, unwanted wrinkles are smoothened while the natural contours of the face are restored. If you are not ready for more invasive procedures such as a facelift, then dermal fillers are the perfect alternative for you.
Treatment and Comfort Combined 
What's unique about the Juvederm filler is that the XC in its name actually stands for something. The initials mean that the filler contains lidocaine, an anesthetic substance that relieves any pain and discomfort during the procedure. This means that while your doctor performs the treatment, you are also given a dose of anesthetic to keep you comfortable all along. There would be no need for you to be put under local anesthesia. You will already be able to tolerate your dermal filler treatment with Juvederm XC.
Juvederm XC in Inland Empire 
Take away years off of your face by getting your dose of Juvederm today! Call us at (760) 240-2444 to book an appointment with Dr. Tehrani and discover the wonders of Juvederm XC.