BodyTite
Consultations offered at our two convenient locations in La Jolla, CA and Apple Valley, CA

Are you someone who is in overall good shape, but has stubborn fat or loose skin? BodyTite is a safe, minimally-invasive way to eliminate fat and tighten lax skin for beautiful, toned results. By combining liposuction with targeted radiofrequency energy, BodyTite achieves more exact, impressive body contouring results than traditional liposuction.
Are you interested in eliminating fat and tightening the skin on your stomach, thighs, back, or arms? Love your body again, thanks to BodyTite. Call Tehrani Plastic Surgery to learn more today!
What is BodyTite?
BodyTite is a minimally-invasive solution to stubborn fat and loose skin on a patient's body.
BodyTite combines advanced liposuction technology with the controlled application of radiofrequency waves. Radiofrequency-assisted liposuction, or RFAL, safely applies radiofrequency energy to break down fat for elimination, as well as promote skin tightening. BodyTite includes one heating probe which runs beneath the skin, as well as another arm that runs parallel above the topical skin. The two arms of the BodyTite system administer the RF energy to not only gently break down fat but also to promote impressive skin tightening by heating both the surface and deep skin.
The results of BodyTite are impressive: patients enjoy up to 30% skin contraction following BodyTite. This procedure not only slims, it also reduces skin laxity and improves the appearance of divots and dimpling on the body. BodyTite gives patients new confidence in their body!
BodyTite is designed to put the finishing touches on a physique that is close to its ideal weight and shape. BodyTite or any liposuction procedure is not intended to be used as a weight loss solution.
Treatable Areas
BodyTite is capable of eliminating fat and tightening skin for a toned, slimming effect of almost any large area of the body. This includes the:
Stomach
Buttocks
Thighs
Knees
Benefits
Love the skin you're in!
BodyTite makes beautiful, flattering improvements to the shape of a patient's figure. Our patients love BodyTite because it:
Achieves significant skin tightening
Reduces the appearance of divots and dimples caused by fat and poor skin texture
Targets and eliminates unwanted fat permanently
Is a safe, precise treatment
Can be performed with local anesthesia. There is no need to go fully "under"
Requires a shorter recovery period
Candidates
If you have fat in a specific area of your body that refuses to respond to diet or exercise, you may be a good candidate for BodyTite. Patients who have a mild to moderate degree of skin laxity on their body are also candidates for BodyTite, especially if they have fat creating an uneven appearance beneath their skin. Ideal candidates will be within thirty to forty pounds of their goal weight. In order to see best results, patients are encouraged to complete the majority of their weight loss before receiving BodyTite. Candidates who will see amazing, beautiful results with BodyTite are those who are dedicated to a healthy lifestyle, long after their BodyTite. Weight gain may interfere with the results of BodyTite.
In order to be considered for BodyTite, candidates should be in overall good health and free of pre-existing conditions that could interfere with their body's healthy healing. Patients who are smokers will be asked to discontinue smoking at least three weeks before receiving BodyTite.
Candidates for BodyTite should have positive but realistic expectations for the outcomes achievable with any cosmetic procedure.
Consultation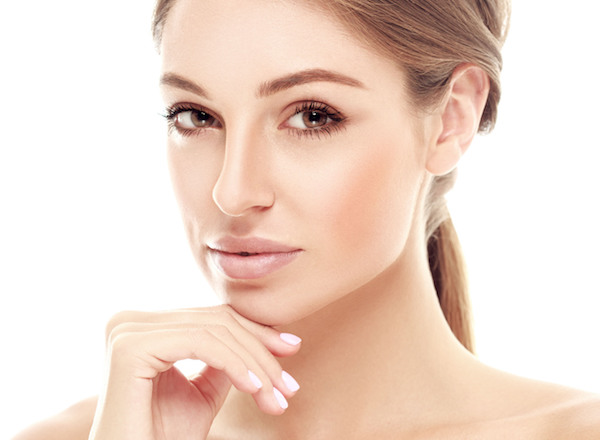 We want our patients to love the way they look. When you come in for a consultation at Tehrani Plastic Surgery, our emphasis is on you. We want to achieve the results that are just right for your unique body.
When you come to Tehrani Plastic Surgery for your consultation, you will be encouraged to ask any questions you may have about BodyTite or any other body contouring procedure you are considering. Dr. Tehrani wants his patient to be as well-informed as possible so that they can be confident in their cosmetic decisions. Please share your goals for your appearance with us at this time.
We will tailor your treatment exactly to you to achieve your desired outcomes!
In order to recommend your ideal treatment plan, Dr. Tehrani will go over your medical history, medication use, and other lifestyle habits with you. After Tehrani assesses the area or areas that you would like to improve with BodyTite, he will work with you to create an individualized body contouring solution. If patients will see their preferred results from an alternative procedure, Dr. Tehrani will share his professional opinion during your consultation.
Patients who are interested in reducing excess tissue and loose skin in their face and neck may be good candidates for FaceTite. FaceTite, similar to BodyTite, applies controlled RF energy to tighten patient's skin and tissue for a younger, smoother contour.
BodyTite Vs. Tummy Tuck
BodyTite reduces fat and skin laxity almost anywhere on the body. If the skin on a patient's abdomen is at a more advanced degree of skin laxity, however, patients may be better candidates for a more surgical option, like a Tummy Tuck. While a Tummy Tuck will also eliminate stubborn stomach fat and tighten loose skin, it sets itself apart from BodyTite due to the fact that a Tummy Tuck repairs and tightens patient's underlying musculature: BodyTite does not. Patients who are looking to correct the effects of pregnancy on their abdominal appearance may be better candidates for a Tummy Tuck.
Similarly, patients who are experiencing an advanced degree of skin laxity circumferentially around their torso may see better results with a body lift, or a combination of body lift and liposuction.
Your Experience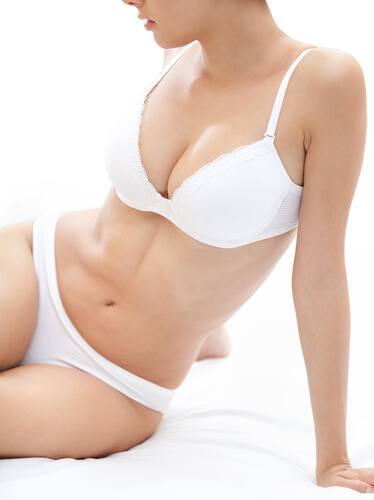 BodyTite is an advanced, minimally-invasive way to slim and tighten targeted areas of your body. Our patients only need to receive local anesthetic to safely and comfortably receive BodyTite.
Dr. Tehrani will perform BodyTite using small incisions and the BodyTite handpiece. One arm of the BodyTite device will be gently inserted through the incisions and into the subcutaneous fat layer. The second arm of the BodyTite handpiece will sit on the external skin, parallel to the probe beneath the surface. The probe beneath the skin will administer controlled, targeted radiofrequency waves to both break down the fat and promote dermal heating. The heat promotes skin tightening and contours the tissue closer to the surface, leaving the deeper structures of the body untouched.
The melted fat will be gently extracted at the end of the BodyTite procedure to achieve the ideal slim, tight contour.
Depending on the size of the area or areas that will be treated with BodyTite, patients can complete their body contouring treatment within one to four hours.
Recovery
On average, we recommend patients take three to five days off from work and regular activities for their recovery.
Patients will need to rest, but to also take short, intermittent walks during the first days of their recovery. This step is an important part of maintaining healthy circulation. Light exercise may be resumed after ten to fourteen days. A patient's recovery timeframe will depend on the size of their treatment area and the overall health of the individual patient.
Bruising and swelling are not uncommon following your procedure, but these conditions usually improve within the first few days of recovery. Patients will receive a compression garment to wear, which will reduce bruising and swelling, as well as encourage your body to accept the slimmer contour achieved during your BodyTite procedure.
We are available to answer any questions our patients may have leading up to and following BodyTite. Every patient will receive recovery instructions that have been tailored to their unique case.
Results
BodyTite reduces fat and tightens skin to create a slimmer, more attractive contour in almost any area of a patient's body. The treatment has shown to reduce skin laxity by up to 30%. The results of BodyTite are long-lasting. Patients who maintain a healthy diet and lifestyle will enjoy the new toned shape of their arms, back, buttocks, stomach, or legs, for years!
Cost Of BodyTite In La Jolla & Apple Valley, CA
The price of your BodyTite treatment will depend on the individual details of your procedure, such as the amount of fat and the specific area of the body that you would like addressed. Once you complete your private consultation with Dr. Tehrani, you will receive a cost breakdown that reflects your personalized procedure.
If you have any questions about how BodyTite can turn back the effects of time, genetics, and weight gain and restore your body to a smooth, attractive shape, call Tehrani Plastic Surgery to schedule a private, informative consultation today.