SlimLipo
Consultations offered at our two convenient locations in La Jolla, CA and Apple Valley, CA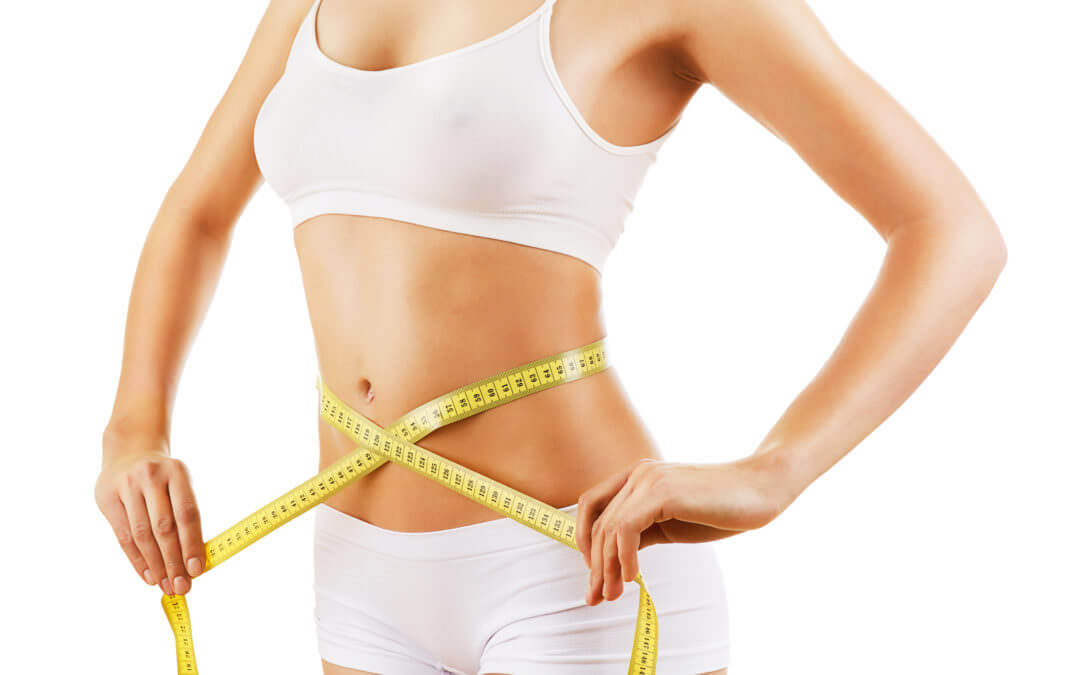 SlimLipo is a body contouring and skin-tightening procedure that uses laser technology to liquefy fat in specific areas of the body for easier aspiration during liposuction. The most commonly treated areas include the belly, hips, thighs, butt, arms, neck and chin.
Read our blog to learn more about our many confidence-boosting procedures at Tehrani Plastic Surgery.
About
SlimLipo is the most effective laser device designed specifically for laser-assisted liposuction, offering better results than other laser-assisted liposuction procedures. SlimLipo gives patients smoother skin, less dimpling and more pronounced results.[1]
SlimLipo is a revolutionary advancement that uses laser technology to "melt" fat, and smooth and tighten the skin. The SlimLipo design is perfect for hard-to-treat areas; it glides through skin easily to better target difficult-to-reach fatty tissue. SlimLipo melts away bulges of fat beneath the skin. The procedure is perfect for smaller areas such as the neck and pectorals.
Dr. Tehrani was exposed to the world of fine arts through his mother, who was a painter and a sculptress. She shaped aesthetic worlds as an interior architect. Tehrani Plastic Surgery can help you to contour your body's outer appearance in accordance with your desire. Inquire with us to see if you qualify for SlimLipo in Southern California. Call (760) 240-2444.
Before and After Photos
What Is the Difference Between SlimLipo and Traditional Liposuction?
SlimLipo does not have the same size limitations as other laser-assisted lipolysis procedures. SlimLipo allows Dr. Tehrani to treat larger patients than he is able to help with traditional liposuction.
The laser wavelengths used in SlimLipo are preferentially absorbed by lipids for efficient fat melting.
SlimLipo can assist with skin-tightening, as well. The procedure does not cause any unnecessary and unsafe heating of the surrounding tissue at the surgery site. The combination of continuous-wave output and the selective wavelengths of SlimLipo allows for better, safer control of energy deposition to the body.
The SlimLipo body sculpting laser offers a blend of 924 nm and 975 nm wavelengths for preferential absorption by fat and dermal tissue, respectively. Studies have shown that 924 nm is one of the most preferentially absorbed wavelengths for fat.[2]
Liposuction
Traditional Liposuction is a classic body contouring procedure through which stubborn pockets of intractable fat are mechanically removed—or "aspirated"—through suction. Liposuction is often performed in conjunction with other procedures, such as a Facelift, Breast Reduction or Tummy Tuck.
SlimLipo
SlimLipo is a new and improved liposuction technique that uses wavelengths of laser light to dissolve fat. With a few simple incisions, the laser gently melts fat like warm butter for quick and permanent results. Like other laser treatments, the improvements are multifaceted. Since the lasers stimulate skin cells into producing collagen and elastin, you can also tighten up the skin so you aren't left with any sagging or wrinkles. What's more, SlimLipo promotes faster healing because it requires much smaller incisions than traditional liposuction. SlimLipo generally results in less bruising and swelling to the surgery site.
Candidates
SlimLipo widens the pool of potential candidates for a liposuction procedure. Because of SlimLipo's precision and effectiveness, larger patients may be eligible for its body contouring benefits. Still, ideal candidates are within 30 lbs. of their goal weight.[3] They are otherwise healthy adults who are eager to explore alternatives to the classic liposuction procedure.
SlimLipo is less aggressive than traditional liposuction with less bruising and trauma to the body. It safely melts fat without damaging the surrounding tissue.
Your Private Consultation With Dr. Tehrani 
Preparation & Procedure
SlimLipo surgery is minimally invasive compared to many other kinds of liposuction. It only requires a set of small incisions at the target area. What makes SlimLipo unique is its inclusion of a laser device at the cannula tip.
A "cannula" is the long, hollow tube at the end of the liposuction nozzle that aims and directs the aspiration process.
The laser-enhanced cannula first melts the fat beneath the skin in the target area. The laser's benevolent wavelengths also heat the skin to firm and tighten it.[4] Laser-assisted SlimLipo grants Dr. Tehrani more precise control over aspiration, allowing him to contour the area with fewer lumps and ripples.
Recovery & Results
SlimLipo patients will enjoy a shorter, simpler recovery than patients of many similar liposuction procedures. Still, you should expect a few days of downtime and rest. You will experience some swelling, bruising, and minor discomfort that may last for several weeks. You should see results immediately, though the swelling may remain for several months. Keep exercise to a minimum for one to two weeks post-procedure.
What Is the Difference Between SlimLipo and VASER Lipo?
SlimLipo and VASER HI-DEF Liposuction each represent the cutting edge in body contouring and cosmetic science. The two surgeries produce precise results and enjoy a similarly brief recovery period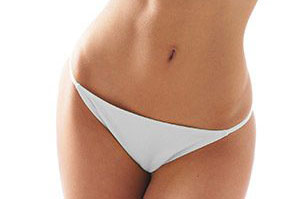 Contrary to what its name may suggest, it is not VASER but SlimLipo that employs a laser in the process. Dr. Tehrani uses SlimLipo's laser-augmented cannula to prep the surgery site. Before he begins to actually remove the fat, heat energy from the laser's intense wavelengths "melts" the fat in the target area. The liquefied fat is easier to remove and allows for a more precise and smoother removal.
VASER HI-DEF Liposuction employs gentle vibrations of sound energy to rattle and roil jigging fat cells. The VASER cannula loosens and liquefies fat in the target area with resonant vibrations. The resonant energy eases aspiration and simplifies liposuction. Like SlimLipo, VASER liposuction also produces elegant results for only a minimal recovery, but VASER uses sound, rather than light, to achieve its amazing ends.
How Much Does SlimLipo Cost in La Jolla and Apple Valley?
Financing options are available for those who qualify so you don't have to let cost come between you and your future happiness. Also, watch our special page for seasonal deals.
Aesthetic enhancement is always a customized process that is tailored to an individual's medical needs and their sense of expression. Dr. Tehrani will determine your prescribed treatment plan following a physical examination and a review of your medical history. Your personal consultation is when he will get his most holistic view of you as a patient.
Dr. Tehrani's scores of satisfied patients will foreshadow your own future satisfaction. Your own praise will one day join Dr. Tehrani's plethora of positive reviews. Inquire to learn more.
FAQ
Is SlimLipo worth it?
82% of the RealSelf online community say it's "Worth It." RealSelf is a place where doctors and patients share information and answer questions about plastic surgery procedures. The site is very useful to people who might be interested in cosmetic surgery. A recent SlimLipo patient had this to say about the procedure: 
"I am SO happy with the results of my lipo!… I am so happy and have no regrets! I had no complications, no infections, nada."
What is SlimLipo?
SlimLipo is laser-enhanced liposuction. SlimLipo represents an improvement on traditional liposuction because the procedure employs an advanced cannula that has been augmented with a laser device. Prior to aspiration, when the unwanted fat is removed on gentle jets of reverse pressure, the laser-cannula emits laser light to liquefy lipids in the target area. This allows for easier aspiration and a shorter recovery time. The laser wavelengths also tighten skin at the surface by encouraging collagen growth. 
Is SlimLipo safe?
In the hands of a skilled surgeon, SlimLipo is a completely safe procedure. In fact, SlimLipo's smaller incisions and shorter recovery time lower the risk of complications and infection. The laser-cannula is only capable of its most dazzling, transformative results when it is guided by the wisdom and experience of a trained, trusted doctor. SlimLipo allows you to shape and sculpt your body in ways that were once impossible. The new you has never been nearer.
References