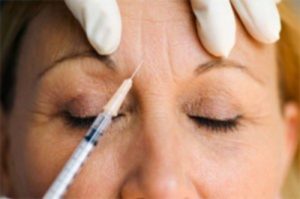 Every day more and more people the world over are opting for the non-invasive, anti-wrinkle treatment Botox. It has shown itself to be effective in helping people restore youthfullness to their faces without surgery. Yet along with its advantages come some risks. So, is Botox really safe?
The Beauty that Is Botox
People have developed a love-hate relationship toward this wrinkle treatment. There's no denying its effectiveness in reducing the appearance of wrinkles on the upper part of the face. And it is unique in the way it paralyzes the muscles that create wrinkles. In fact, Botox was, and is, revolutionary in cosmetic procedures.
What's the Catch?
But Botox has its potential side effects, particularly when delivered by inexperienced injectors. Because of the neurotoxin that makes muscle paralysis possible, the treatment poses some risk for facial drooping and other more serious conditions like respiratory problems. These conditions invariably are the result of injecting Botox doses that are far beyond the recommended amount.
Choosing a Botox Injector
While Botox is a very quick treatment that can be completed in 15 minutes, it is truly a medical procedure. It may not be a surgical procedure, yet it can cause potential and serious harm to a patient when the treatment is not properly delivered. It is very important that only well-trained clinicians perform the procedure. Although complications are possible, they are rare and are highly preventable when given by a qualified injector.
Botox Cosmetic in Inland Empire
Botox injections will help eliminate the wrinkles that make you look older. Schedule your appointment with Dr. Tehrani today by calling us at (760) 240-2444. We look forward to hearing from you!