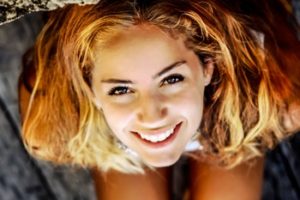 It's that time of year when we are hustling and bustling our way through every mall in our local area. With exciting opportunities to dance the night away right around the corner, you may be wondering if you have time to update your look – or turn back the hands of time – before your big holiday bash. Patients of Tehrani Plastic Surgery have options; quite a few, actually, for getting holiday-ready. Here, we will highlight a few of the most popular.
Blepharoplasty
Scheduling a cosmetic surgery procedure at the onset of the holiday season may feel sketchy. With a lot on your plate, you may feel as though you couldn't possibly take time out for yourself. However, taking care of issues that will haunt your holiday pictures, like under eye bags or heavy upper eyelids, could be the best way to get into the spirit of the season. Typically, we recommend scheduling blepharoplasty about one month before a major event due to minor swelling and bruising.
Under eye Bags: Another Option
If blepharoplasty is better reserved for after the holidays, it's still possible to feel more confident in your facial aesthetic this holiday season. Schedule Juvederm treatment in one of our comfortable office locations. This filler product achieves wonderful results for mild to moderate puffiness under the eyes. In a short office visit, we achieve immediate results that will last well into the coming year.
The Right Facial for your Face
A facial is not only a great way to get ready for all those holiday gatherings (and photos!), but this pampering treatment also gives you a chance to unwind in the midst of a hectic season. Our spa services include basic facials that revive your glow to more in depth treatments, such as:
Enzolift™ cool helium plasma skin resurfacing. This fully customizable treatment gives laser resurfacing a run for its money.
Oxygen facials go beyond the basic cleansing and exfoliating. The skin is rejuvenated by oxygen infusion, which also encourages collagen proliferation.
Men get customized facials that focus problems like ingrown hairs and razor burns.
Don't forget that back! Backless tops and dresses can leave you feeling bare – and embarrassed. Our purifying back treatment can resolve issues that keep you from your greatest confidence.
We love helping our patients look and feel their best. To schedule pre- or post-holiday treatment with us, call (760) 240-2444.