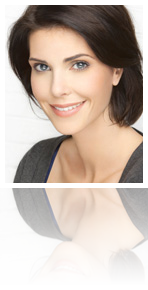 Some women who are considering a cosmetic treatment, such as a facelift, assume that the treatment will give them permanent and lifetime results. Unfortunately, this isn't always the case. Most cosmetic procedures, including facelift, only temporarily cover the damage brought by aging, stress, and other external factors. While a person keeps aging, the body also keeps resisting the effects of certain treatments.
There is nothing to worry though. You can still extend the amazing effects of your facelift. You may be surprised to know that the length of your results will greatly depend on your will to make it longer.
Go Easy on Yourself
Right after your facelift, it is important to religiously follow post-surgical instructions given by your surgeon to achieve a speedy recovery. It is also important that you:
Avoid activities that include bending or lifting.
Halt any strenuous activities such as running or cycling for four weeks after surgery.
Avoid participating in contact sports for six weeks following your facelift.
Avoid going to saunas and having steam baths as they can dehydrate the body.
Eliminate alcohol in your system; it is also a major cause of dehydration.
Maintain Your Facelift Results
You have to follow certain guidelines if you want your facelift to remain taut and fresh for a long time.
Quit smoking. Smoking does so much in creating wrinkles in your face and make it look old.
Maintain a stable weight. Yo-yo dieting is a no-no if you have undergone cosmetic surgeries such as a facelift. It can cause your skin to lose its elasticity.
Minimize sun exposure as it can cause dark spots and age spots to appear on your skin. If you have to go outdoors, wear protective apparel and put on some sunblock lotion.
Always keep your skin hydrated. Drinking eight glasses of water each day has a pleasing effect on your skin to a cellular level.
Facelift in Inland Empire
If you are interested in a facelift and would like to know more about the procedure, request an appointment with Dr. Tehrani today by calling (760) 240-2444. We look forward to hearing from you!