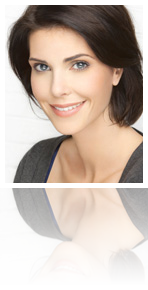 The signs of aging are surely inevitable you wouldn't even see them coming! Many people have noticed that even the most health-conscious individuals find themselves on the brink of this dilemma sooner or later. Particularly, fat can accumulate on areas surrounding your chin and the skin begins sagging. You can just cringe at the thought of it.
It is a good thing there is an innovation in plastic surgery that can help enhance your chin. Chin augmentation makes use of chin implants to give you a more youthful face. But wait, there's more to this procedure than just a new chin!
Chin implants – you wouldn't even know they're fake!
Close acquaintances and loved ones would know what you have had done in one glance, but strangers won't once you get chin implants. They are especially designed to mimic the natural bone structure in the area to give the patient a more subtle and defined look. Worrying about other people noticing the results of your plastic surgery is a common hindrance to potential patients, but not with chin augmentation. Because of its natural-looking results, you are sure to lift your chin as you face your day.
Lift your chin with confidence!
Chin augmentation gives angle to your recessed chin, making your chin, as well as your reputation, stronger. Weak chins are often a source of embarrassment and lack of self-confidence for some, which is why more and more individuals seek this cosmetic option. Not only are your features emphasized and augmented, a strong chin can detract other people from your other facial flaws. When you think you don't want any more transformations, a distraction might be all you need.
Have chin augmentation at your own terms.
The good thing about a chin augmentation procedure is that you can easily customize the operation based on your preferences. Dr. Tehrani collaborates with his patients in order to achieve great and satisfying outcomes. After all, the patient's needs and preferences are the first priority in Dr. Tehrani's facility.
Chin Augmentation in Inland Empire
If you are interested in facing the world with a new chin and a boosted self-esteem, give us a call at (760) 240-2444 to book an appointment with Dr. Tehrani today!