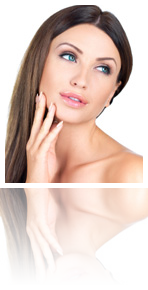 Do you have lips that don't even stand a chance with Angelina Jolie's? Here's the good news. You can have those plump, seductive lips, too! Lip enhancement is one of the services Dr. Tehrani provides for his patients in Inland Empire. The procedure may be done using implants and fat transfer.
Another method for achieving voluptuous lips is the use of dermal fillers. This method has gained much popularity since it does not involve any cuts or incisions, which minimizes the occurrence of scarring after the procedure.
The Wonders of Dermal Fillers
More and more patients prefer to have their lips augmented with the use of hyaluronic acid fillers. This is because the gel in the filler takes the shape of lip tissues immediately after it is injected.
Other benefits of dermal fillers include:
Gradual pace of the procedure. Injections for lip enhancement may be given gradually on different appointments to achieve the desired outcomes.
Bumps are easily dissolved. With dermal fillers, lumps and bumps that may be produced by continuous movement of the lips disappear and dissolve easily.
Control over lip volume. The doctor will have complete control over the amount of substance being injected.
Less bruising. Hyaluronic acid fillers pose less bruising and swelling compared to its counterparts.
Longer-lasting results. Although not permanent, results of lip enhancement with the use dermal fillers are reasonably long-lasting. Moreover, it is easier to come back for another treatment session if the results have already worn off.
Allergic reaction is unlikely. Since hyaluronic acid is a substance that can be found naturally in the body, an allergic reaction is unlikely to happen. However, it is important to notify your doctor if you are allergic to lidocaine or any similar products before treatment starts.
Know more about your other lip enhancement options! Call us today at (760) 240-2444 and schedule an appointment with Dr. Tehrani. We look forward to hearing from you!