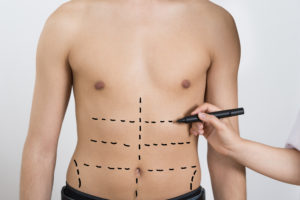 The popularity of the liposuction procedure is well-known due to the sheer prevalence of this fat-reducing procedure. Men and women all around the world have been taking advantage of their opportunity to whittle away unwanted fat with the help of their skilled cosmetic plastic surgeon. If you have been toying with the idea of having your body sculpted with liposuction, here are a few Do's and Don'ts you may want to know.
DO
Take your time to choose an experience, qualified cosmetic plastic surgeon. There are a number of liposuction treatments that are available today, some of them completely non-surgical. However, that does not mean that any option is a good option for you. A highly-educated plastic surgeon will have the exact training necessary to develop a surgical protocol around your needs and expectations. On that note . . .
Do put time into knowing what your expectations are, and prepare for those expectations by taking the best possible care of your body prior to your liposuction procedure. The purpose of this surgery is to remove small, stubborn pockets of fat; not to reduce weight.
Expect to have to wait a bit to see the final result. Swelling is a normal side effect of liposuction that diminishes gradually over the course of a few months. After the first month of healing, you should see a noticeable difference in your physique.
DON'T
Feel rushed to get back in to your old routine. Working out will have to wait. During your follow up after surgery, we will discuss the activities that you may engage in at your phase of recovery.
Feel frightened about lumps, bumps, and hardness in tissue during your recovery. Liposuction, as gentle as today's techniques are, can be somewhat traumatic to the tissues around removed fat cells. Hardness and lumps are not uncommon, and they are almost always temporary.
Hesitate to contact us if you have questions or concerns. It is also good to get some input from your doctor if you are thinking of taking any supplement or over-the-counter medication. In fact, it is recommended that you avoid doing so until you have completed your healing process.
Learn more about liposuction during a consultation with Dr. Tehrani. Call (760) 240-2444.