VASER liposuction vs. SmartLipo is a question that curious body contouring patients ask as they begin their journey to discover which procedure(s) will provide the best results for them. The short answer is: different procedures will be better suited to different patients. Follow our blog to continue learning about aesthetic procedures that accentuate your natural beauty.
Achieve Your Summer Silhouette
Liposuction used to be so simple! Through many years of research and development, surgeons refined this body-sculpting procedure into an art and a science. Now, so many different technologies and variations flood the market that patients may question which one performs the best. Here, we want to observe how VASER liposuction and SmartLipo compare. 
Dr. Tehrani offers the latest liposuction techniques to benefit his patients. If you're curious about VASER and SmartLipo, he can guide you through each method and explain the positives and challenges of each technique. Whichever liposuction technique may be best suited to each person, Dr. Tehrani will help patients on their aesthetic journey. It's incredibly satisfying to see his patients transform themselves into who they want to be. Visit our luxurious offices and discover the difference Dr. Tehrani can make in your life. We have three locations for your convenience: Apply Valley, Palm Springs, and Laguna Beach. You can reach all our offices by calling (760) 240-2444 or contact us online.
Comparing Smart Lipo and VASER Liposuction
SmartLipo
SmartLipo is also called laser liposuction. The device used during the procedure liquefies fat by delivering wavelengths of laser energy, instead of ultrasound energy beneath the skin. Like VASER liposuction, the use of a laser is more conservative than traditional liposuction due to the small amount of disruption to surrounding structures. SmartLipo employs thermal energy that emulsifies the fat cells. Studies on laser liposuction techniques show an increased efficacy at removing adipose(fat) tissue with a short recovery time than standard liposuction.[3]
VASER Liposuction
The way that VASER liposuction liquefies fat is with ultrasound energy. When ultrasound is introduced to fat cells, their outer membranes are disturbed, and the heat from ultrasound turns the inner contents to liquid. Targeted fat cells absorb the ultrasonic energy, which means there is less disruption to blood vessels, connective tissue, and nerves.
One added benefit to VASER liposuction is that fat extracted via VASER is high-quality tissue thatcan be repurposed for fat transfer.[4]
About VASER and SmartLipo in California
VASER and SmartLipo represent two modern advances in liposuction technology. They both offer distinct benefits.
What Is Liposuction?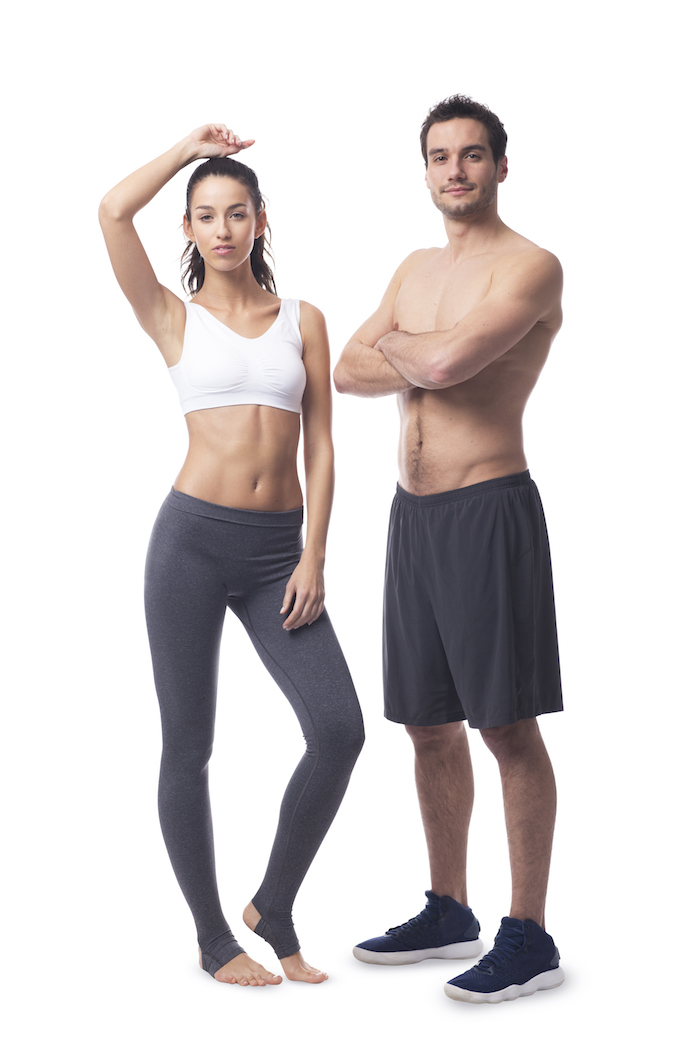 Liposuction is a body sculpting technique to remodel an individual's silhouette to achieve a more attractive figure. The modern history of liposuction techniques for aesthetic purposes begins in 1972 with German surgeon Joseph Schrudde. Schrudde developed a technique for removing subcutaneous fat using a surgical curette.[1] Physicians called this the "sharp" method of removing fat when more surgeons around the world adopted it. This removal process resulted in some complications. In the late 1970s, two brothers, Arpad and George Fisher pioneered the suction technique of attaching different vacuum-like devices to the sharp instructions. The major innovation came from French Yves-Gerard Illouz, who began using blunt-tip cannulas instead of sharp devices to gently siphon out the fat cells. The blunt-tip cannula or "blunt" method combined with vacuum-like devices marks the beginning of modern-day liposuction. Since then, body contouring surgeons have continued to evolve the techniques to become more efficient and offer great patient safety and comfort. Recent innovations include modified and more effective cannulas and unified techniques that incorporate advances in technology such as lasers and ultrasound. These recent advances assist in the body contouring process. Today, the varieties of techniques make liposuction the most popular cosmetic surgery procedures around the world.[2]
Two Sides Of The Same Liposuction Coin
Instead of perceiving VASER Hi-Def and SmartLipo as completely different types of liposuction, we would be better off to look at them as two unique techniques that may be incorporated into the liposuction procedure. The two have similarities, including the elimination of fatty deposits before extraction. The objective of each technique is also similar: to remove fat cells that are affecting the appearance of the body. They both result in an enhanced figure for the patient.
Before and After Photos
Benefits 
Both laser and ultrasound have been noted to cause collagen contraction, which can lead to a slight skin-tightening effect after liposuction. We usually perform each procedure under local anesthetic but, possibly, under general anesthesia or sedation, depending on the area being treated. After tumescent anesthesia is administered throughout the treatment area, either ultrasound(VASER) or laser(SmartLipo) energy is delivered using a small probe inserted through a tiny incision. Once fat cells are liquefied, a cannula measuring only 2-3 mm is used to remove unwanted cells.
Your Private Consultation with Dr. Tehrani
Tehrani Plastic Surgery is an exclusive, boutique practice. We believe in pampering all our patients and nurturing them through their transformative journey. Dr. Tehrani sees all his patients in his luxurious, spa-like office. He values the confidentiality of all patients. During your private consultation, Dr. Tehrani wants to get to know you. The more you share about your aesthetic goals and medical history, the better suited Dr. Tehrani will be to recommend the best body contouring solution for you.
Dr. Tehrani personally performs all liposuction procedures. He's pleased to offer the VASER Hi-Def technique to our patients.
VASER Hi-Def can reduce their recovery time and improve their outcome from surgery. Dr. Tehrani serves as an international trainer for VASER High Definition Liposculpting. He's mastered the VASER Hi-Def technique and can achieve remarkable body sculpting results using this advanced method of liposuction.
Dr. Tehrani works on transformations for his patients and he also continues to transform his own practice to stay at the forefront of innovations in aesthetic procedures. We've been rated by the patient safety organization Surgical Review Corporation as a Center of Excellence for advanced body contouring. To schedule a consultation in our Palm Springs, Apple Valley, or Laguna Beach office, call 760-240-2444. Or you can reach out to any of our three offices online.
Preparation and Recovery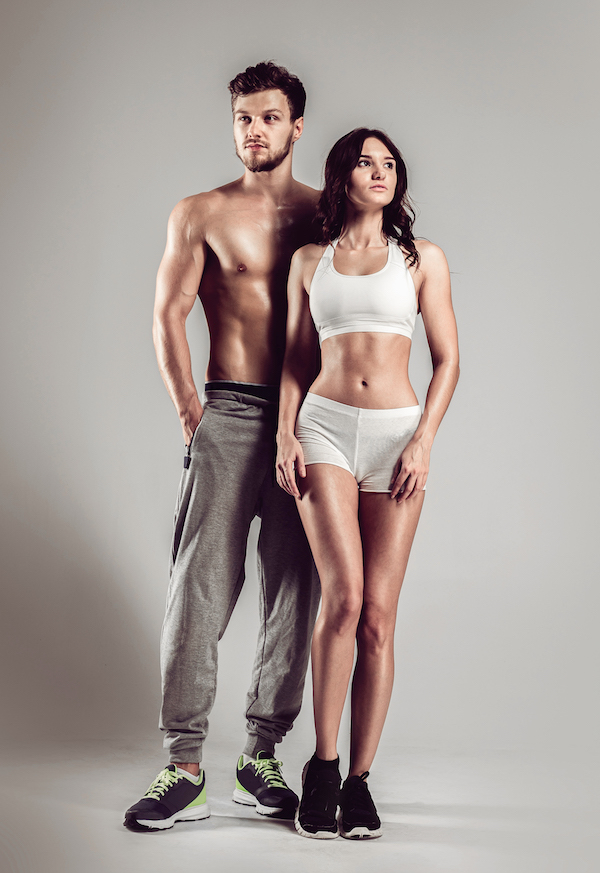 Whichever liposuction you choose, you should make sure to follow your pre-operative instructions. Every protocol we suggest is to ensure your safety and maximize your results. For two months before your procedure, please stop smoking. Smoking affects your lungs and your skin and you want to avoid these complications that can increase the chance of bleeding. For two weeks before surgery, you want to avoid medication that thins the blood. Blood-thinning medication includes aspirin, ibuprofen, Advil, and more. Make sure to ask about any medication you are taking and which over-the-counter pain medication you can take. You should also refrain from drinking alcohol during this time as alcohol also thins the blood.
With either VASER or SmartLipo, you want to appoint a caregiver to drive you home and help you get settled. You want to make sure you don't strain yourself immediately after your procedure. During your recovery period, it's important to take gentle walks every hour to keep your body active. Don't just lie down for a full week straight.
With time being such a precious commodity, you want to minimize your recovery time as much as possible without sacrificing your results. Both VASER and SmartLipo come with reduced recovery times when compared to traditional liposuction. Along with the added benefits, this makes them attractive procedures.
Results
The goal of both VASER Hi-Def and SmartLipo is to remodel your body to achieve your ideal form. When you love your body, you feel the most comfortable in your own skin.
Read through our reviews to glimpse how our patients show their appreciation for our services. You can view a small sampling of our before-and-after photos on our website but if you want to view more, make sure to ask during your consultation. Be Naked Ready™️ with Dr. Tehrani!
Cost
Costs for a VASER Hi-Def or SmartLipo procedure can vary depending on the location of the procedure and individual cosmetic requests. During your consultation, Dr. Tehrani can determine what will be required for you and provide you with transparent and accurate prices. To make your procedure process as easy as possible, Dr. Tehrani offers a variety of financing options, like Care Credit and Alphaeon Credit
FAQ
Can I drive home after VASER or SmartLipo?
No, you'll want a caregiver to drive you home.
How long do I have to wear a compression document after VASER or SmartLipo?
3-6 weeks on average. You want to wear the garment to minimize post-operative swelling and ultimately maximize your results.
References