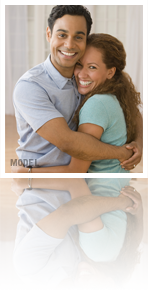 Looking and feeling one's best is every bride's goal come her wedding day. Here at our Victorville plastic surgery practice, we have helped several ladies look and feel beautiful when they walk down the aisle through a bridal makeover! So what possible procedures are ideal for brides-to-be? Let's find out below! 
Cosmetic Procedures at Least 6 Months Before the Wedding
The following Victorville plastic surgeries could be performed at least 6 months before the wedding, making sure that there is enough time for recovery.
Breast Augmentation – Breast augmentation will help improve the appearance of your breasts during the wedding, making them appear naturally beautiful.

Liposuction – Brides who have done almost everything to appear slimmer through diet and exercise and have failed may give liposuction a try. This body contouring procedure aims to remove fat that stubbornly accumulates in problem areas such as the tummy, buttocks, arms, legs, neck, and chin.

Tummy Tuck – Dr. Tehrani performs this procedure to remove excess skin and fat and tighten the underlying muscles. For brides-to-be who are worried about longer recovery periods associated with a tummy tuck, Dr. Tehrani's tummy tuck is not as extensive due to a smaller incision that is easily hidden under a two piece bathing suit. This procedure offers a more rapid recovery and may be done on an outpatient basis.
Cosmetic Procedures a Month Before the Wedding
The following procedures could be done a month or weeks before the wedding:
Botox and dermal fillers – A lot of ladies want to have that nearly perfect face on their wedding day. Botox and facial fillers such as Juvederm are ideal for smoothing facial lines and wrinkles as well as plumping sunken cheeks brought about by the stress of wedding preparation. Another dermal filler, Restylane, is perfect for restoring youthful plumpness and enhance the appearance of one's lips for a fuller and sexier look.

Spa Services – If you're a bride who is pressed for time to do the aforementioned procedures, our various types of facials at our spa will surely make you glow on your wedding day. We even have a Gentleman's Facial for the groom!
Bridal Makeover in Victorville
For more information on finding a highly experienced cosmetic surgeon in Victorville for your bridal makeover,  call today to book your appointment at the Tehrani Plastic Surgery clinic- where your comfort and convenience are considered priorities. Contact us at (760) 240-2444 or fill out this contact form. We look forward to your visit!