This cosmetic plastic surgery procedure can be performed just about anywhere on your body to help it look better. It can be used in conjunction with other procedures to improve your results. It has been used safely and effectively for many years, and the techniques and outcomes continue to improve. And now, the statistics are in.
As reported recently on the Today Show, Liposuction is the most requested plastic surgery procedure in the U.S.
In our efforts to create a more aesthetically attractive body, liposuction can be used to improve the size of specific areas by selectively removing persistent and unwanted fat. No wonder it's so popular!
Most of our patients who choose this procedure want to improve specific areas of the face and body. They are healthy, have realistic expectations about the results and understand that liposuction is not a weight loss procedure.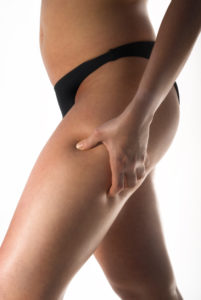 Is liposuction right for you?
The procedure can be used to reduce fat in those areas that are resistant to diet and exercise, such as the face, neck, breasts, abdomen, hips, buttocks, inner and outer thighs, knees, ankles, upper arms and chin areas – and can be performed on multiple areas at one time. So liposuction can sound like the perfect solution to most body issues. But here are some additional things to think about as you consider this question:
Your health
We will want to discuss your reasons for choosing liposuction to help make sure that the procedure will contribute to your physical and mental health. You age and fitness level should also be considered because exercise and good nutrition will contribute to your final results.
Surgery and post surgery
Liposuction-liposculpture usually takes one to two hours, and is an outpatient procedure performed under local or conscious sedation. We use minimum incisions that heal with minimal scars, but you may have to wear a compression garmet for three to four weeks after to avoid swelling. Most patients are back to normal activities about two to four weeks post surgery.
Call for your liposuction consultation with Dr. Tehrani: 760-240-2444.