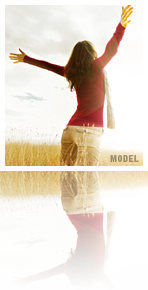 Here at our Victorville liposuction practice, we understand how it can be frustrating to not see the results you want after spending hours on the treadmill or after inhibiting yourself from eating that luscious chocolate cake. SlimLipo, a laser-assisted type of liposuction, may be the ideal body-contouring procedure for you. We answer your common SlimLipo questions below! 
What exactly happens during laser liposuction? Should I be worried about "getting burned"?
First of all, it's high time that people shelve the idea of getting burned when talking about laser. By and large, this type of liposuction utilizes laser energy to heat your excess fat and turn it "semi-soft" in the process, making it easier to be removed during liposuction.
What makes SlimLipo different from other types of laser liposuction?
SlimLipo does not have the same size limitations as other laser-assisted lipolysis devices when treating average to large patients due to the optimized treatment tip design and selective fat absorption wavelength. 
Furthermore, SlimLipo is ideal for those hard-to-reach areas as it easily glides through the skin making it perfect for smaller areas such as the neck and pectorals (chest region).
What are the advantages of SlimLipo over traditional liposuction techniques?
If you're one of those individuals who lead a busy lifestyle, SlimLipo offers the advantage of quicker recovery. In fact, you can return to work on the same day you had liposuction. In addition, SlimLipo is less aggressive than traditional liposuction with less bruising and trauma to the body; it safely melts fat without damaging the surrounding skin.
In a nutshell, SlimLipo is ideal for you if you wish to have liposuction that does not involve incisions, uses local anesthesia, and allows you to return to your normal activities the next day. 
SlimLipo at the Inland Empire and neighboring areas
Would you like to learn more about SlimLipo here at our practice? Contact us at (760) 240-2444 or fill out this contact form to schedule an appointment. We look forward to your visit!