GalaFLEX Mesh is a knitted surgical implant that supports breast tissue during a breast lift to provide extra strength to the tissue. This implant is FDA-approved and is made out of a biocompatible polymer that eventually is safely reabsorbed by the body. This innovative medical device is produced by Galatea, a Massachusetts-based company, and has helped over a million patients in just the last two decades.(1)
Those who remember the myth of Pygmalion and Galatea will recall that Pygmalion, a sculptor, was so enamored with one of his statues that the goddess Aphrodite allowed the statue to come to life. Aphrodite, the goddess of love, then united Pygmalion and Galatea in marriage. The GalaFLEX Mesh allows plastic surgeons to sculpt lifted breasts with divine results! To learn more about how the GalaFlex Mesh implant can give your bustline a happy ending, contact Dr. Tehrani's office today. Dr. Tehrani has offices in San Diego, Apple Valley, Palm Springs, and Laguna Beach.
About Breast Lifts
A breast lift, or mastopexy, is a surgical procedure that corrects breasts with ptosis, or sagging. There are many reasons that breasts lose their bounce, including
Pregnancy and breastfeeding
Weightloss
Aging and gravity
Previous breast surgeries
A breast lift restores the breast mass to a higher, more attractive height on the patient's chest and removes excess tissue that contributes to a drooping appearance. A breast lift also can reposition the nipples to a perkier position for a more youthful appearance.
However, there are factors that can complicate this procedure. The success of this surgery is often limited by the quality of the patient's existing breast tissue and skin laxity. This can result in ptosis recurrence and rapid loss of the surgical rejuvenation. In cases like these, plastic surgeons use surgical scaffolds to stabilize and support weakened or compromised tissue. (1)
How Does GalaFLEX Mesh Work?
One way to think about surgical scaffolds is like an internal brassiere! Dr. Tehrani inserts a GalaFlex mesh under the skin to support the breast mass.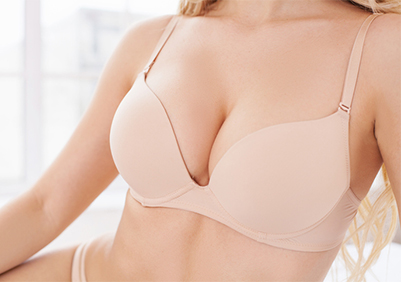 A GalaFLEX Mesh implant is made out of high-strength, reabsorbable P4HB monofilament fibers. P4HB belongs to a naturally occurring class of biopolymers whose forerunners were synthesized by scientists at MIT.  Fibers made from this material are uniquely strong and flexible. Even more importantly, they are biocompatible. This means that the body accepts them, and there is no risk of rejection or allergic reaction. GalaFLEX mesh is a knit textile that uses the same knit that your favorite T-shirt uses! It can elevate, reinforce, and repair soft tissue. The loose knit of GalaFLEX allows new tissues to grow in and around its weave, much the way ivy grows along a garden lattice. This new tissue is able to rapidly vascularize, developing a healthy blood supply and it eventually becomes fully integrated into the breast tissue as the mesh fibers are resorbed.
The result is a healthy new layer of tissue to provide strong and lasting support to the breasts.(1)
Candidates
Women who would benefit from a breast lift with GalaFLEX Mesh are unhappy with the deflated or sagging appearance of their breasts but have breast tissue that isn't suited to a traditional breast lift. Or, perhaps you've already undergone a breast lift and are heartbroken by the gradual decline of your breasts. Implanting GalaFlex Mesh during a breast lift can give your breasts the boost they need to remain in a beautiful, upright position for lasting results. Dr. Tehrani will determine whether you are a good candidate for a breast lift with GalaFLEX Mesh during your personal consultation.
Personal Consultation
During your meeting with Dr. Tehrani, you will have the opportunity to discuss your concerns and whether a breast lift may achieve your desired appearance. He will then perform an examination of your chest and take measurements and photographs of your breasts to plan the optimal surgical approach.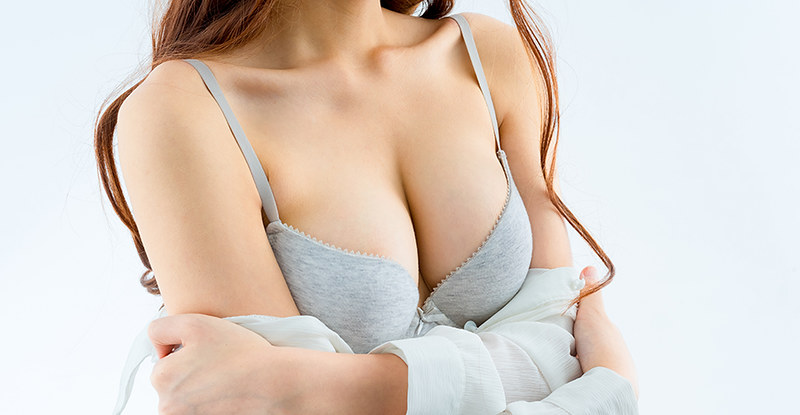 Dr. Tehrani will ask about your general health, allergies, current medications, and past procedures. He'll take all of this information into consideration to decide if a breast lift is a healthy option and whether GalaFLEX Mesh is the solution to a successful breast lift. Since patient safety and satisfaction is always Dr. Tehrani's top priority, he may suggest an alternative or additional solution to achieve the best outcome.
To learn more about Dr. Tehrani's practice, take a look at his other blog posts, and former patients' glowing reviews.
Preparing for Your Surgery
Dr. Tehrani and his surgical team will provide detailed instructions on how to prepare for your surgery and recovery.
Some common ways that people prepare for their appointments are by picking up their necessary medications, groceries, and extra pillows. Your first few days of recovery will entail much-needed rest. Many patients have found that additional pillows will help elevate the treatment area and help you adjust to a more comfortable sleeping position. Slight elevation will also help reduce swelling.
We recommend assembling a wardrobe that can be unbuttoned or unzipped from the front to avoid having to pull clothes over your head, as your arm movement will be limited during the early stages of your recovery. You should plan on designating someone to pick you up and drive you home. We suggest this person stay with you to help for the first couple of days.
Procedure
After you've been properly anesthetized and are resting comfortably, Dr. Tehrai will begin your surgery. Like most breast lift surgeries, an incision is made around the areola and down toward the center of the intramammary fold. The skin is then separated from the parenchyma, or breast mass.(3) This allows Dr. Tehrani access to insert the GalaFlex Mesh piece, which has been trimmed to fit your breast. The piece of mesh is then sutured to your chest cavity and to the breast mass below the nipple, allowing it to act as a kind of hammock that cradles and supports the lifted breast mass. (1) Dr. Tehrani will then make the necessary adjustments to the skin before closing up the breast with precise sutures. The darker color of the areola is able to mask any scarring from the incision.
Recovery
Recovering from a breast lift with GalaFlex mesh is similar to the recovery after other breast lift procedures. You'll be given instructions as to how to care for your newly lifted breasts and sutures before your surgery. A compression garment is usually worn for at least several days postoperatively, and your healing will be monitored closely in the early days of your recovery. You'll be given a prescription to manage your discomfort, and most patients are usually able to return to light activity within a week.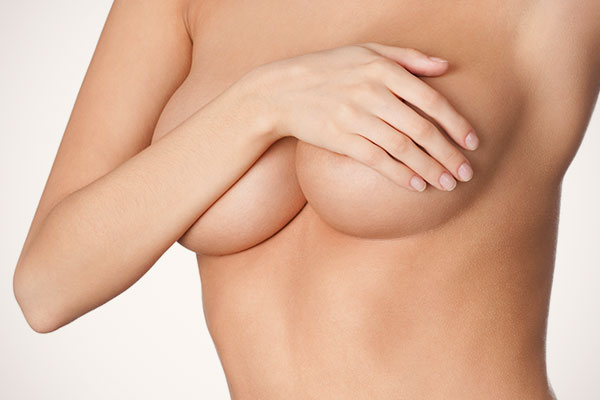 Patients commonly return to work within a three-week time frame, during which the skin sutures are removed.
You'll be able to see the difference in the position and shape of your breasts soon after your surgery, and results will continually improve as the swelling and bruising decrease. In a few months, your final results will be visible, and you'll be able to enjoy your beautiful and rejuvenated bust. If you're ready to meet Dr. Tehrani to see whether a breast lift with GalaFlex is right for you, contact one of his offices to schedule a consultation. Whether you're in the desert or seaside, he has an office near you.
Results
GalaFlex Mesh can help deliver long-lasting lifts for women who require extra support in their breast lifts, and the success rate of this device is high. In fact, over one million patients have been implanted with these kinds of mesh devices in the last seven years.(2)
Satisfaction rates for breast lift surgeries with GalaFlex Mesh are high among both patients and surgeons. In a recent study, 89.7% of patients treated with this mesh had successful ptosis correction and maintenance at one year, with high patient and surgeon satisfaction for breast shape, lift, and sustained results at one year. As another advantage, this procedure did not result in any mammogram or ultrasound interference, allowing women to continue being proactive about their breast health.(1)
Cost
Because every woman is unique, the cost of your breast lift with GalaFLEX mesh will depend on several factors. The extent and duration of your breast lift surgery, the condition of your breasts, and the amount of correction that Dr. Tehrani has to address will all affect your cost. During your personal consultation, Dr. Tehrani will be able to give you an accurate price estimate for a procedure using this technology.
References
Adams WP, Baxter R, Glicksman C, Mast BA, Tantillo M, Van Natta BW. The Use of Poly-4-Hydroxybutyrate (P4HB) Scaffold in the Ptotic Breast: A Multicenter Clinical Study. Aesthetic Surgery Journal. 2018;38(5):502-518. doi:10.1093/asj/sjy022
Williams SF, Martin DP, Moses AC. The History of GalaFLEX P4HB Scaffold. Aesthetic Surgery Journal. 2016;36(Suppl 2):S33-S42. doi:10.1093/asj/sjw141
Khan YS, Sajjad H. Anatomy, Thorax, Mammary Gland. PubMed. Published 2021. Accessed April 8, 2021. https://www.ncbi.nlm.nih.gov/books/NBK547666/#:~:text=Parenchyma%20%E2%80%93%20The%20mammary%20gland