Renuvion and VASER liposuction are a natural combination of advanced body contouring procedures that magnify your gains and refine your physique into the stunning shape you desire.
Feel Naked-Ready With Renuvion and VASER
You work hard and deserve to be rewarded. You diligently maintain a nourishing diet and practice a disciplined exercise routine. Yet, despite all your efforts, your body is not quite what you envision. Maybe you have noticed that your body tends to collect stubborn pockets of fat. Maybe weight loss or pregnancy has left some flabby skin. As we age, our skin will eventually lose its tautness and vibrant tone. Don't feel discouraged! The tight, toned body you seek is well within your reach. 
VASER plus Renuvion offers a powerful, minimally invasive solution that sculpts the breathtaking contours that you crave.
By leveraging the best non-surgical techniques in targeted fat reduction and skin tightening, Dr. Ali Tehrani can transform your vision for your body into a reality. If you're curious about how the latest generation of minimally invasive body contouring techniques can benefit you, then schedule a consultation with Dr. Ali Tehrani. Tehrani Plastic Surgery has three locations to serve the Southland in Apple Valley, Palm Springs, and Laguna Beach. You can call (760) 240-2444 to schedule an appointment. Read on to learn more about how these two revolutionary procedures can combine for subtle yet life-changing transformations. Follow our blog to stay updated on the latest body contouring news.
Before and After Photos
Renuvion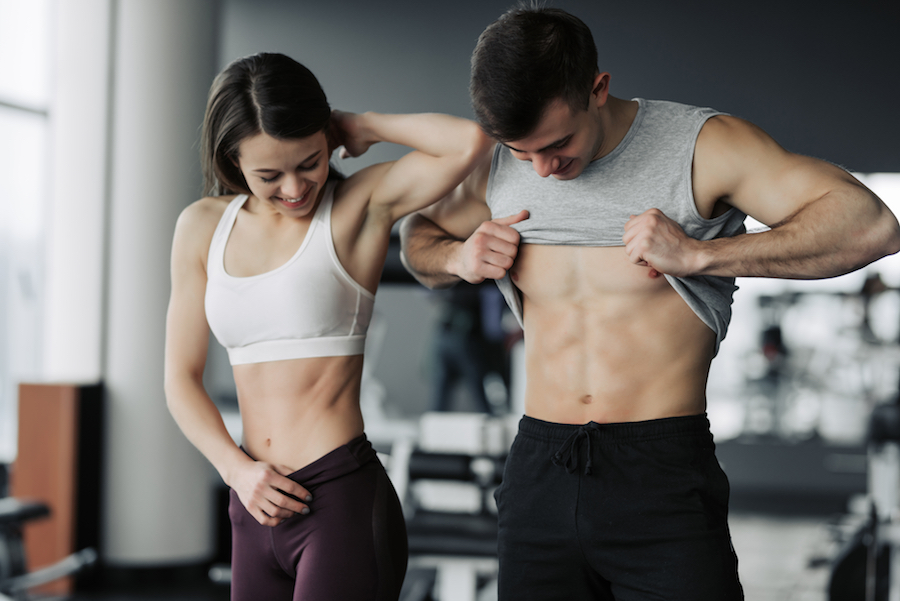 Renuvion, or J-Plasma, is a skin tightening treatment that uses the latest innovations in radiofrequency (RF) harnessing to provide patients with a safe and proven method with minimal downtime. Renuvion uses a unique blend of helium and RF to gently contract the skin and achieve the taut, youthful skin you desire. The combination of RF and helium gas allows Renuvion to work at a much lower temperature than other forms of skin tightening such as laser techniques. Renuvion's J-plasma works at a comparatively cool 100 degrees Fahrenheit whereas some lasers operate as high as 500-600 degrees Fahrenheit.
During a Renuvion session, Dr. Tehrani will insert a thin probe into a small incision made in the treatment area. The probe emits helium gas and radiofrequency waves. These two separate ingredients combine to form plasma energy that both heats and cools the targeted tissue simultaneously. The plasma energy tones and tightens the skin in real-time so it's perfect for spot treatments and adjustments.
Why Is Renuvion So Efficient?
Renuvion is so effective because it works in two complementary ways: it resurfaces the outer layer of skin and stimulates the regeneration of the skin at deeper depths. Resurfacing means remodeling the outer layer of the skin. Over time our skin collects layers of dead skin cells. These dead skin cells can clog our pores and dull our complexion. Renuvion removes this layer of dead skin cells and shrinks the pores. Fresh, healthy skin cells replace cellular rubble which improves your skin tone and texture.
The second way Renuvion works is by stimulating new collagen and elastin fibers. Collagen and elastin form a support structure under the skin called the extracellular matrix (ECM). The ECM is an essential component that helps keep our skin tight and smooth. The plasma stimulates the production of collagen and elastin from within.
VASER Liposuction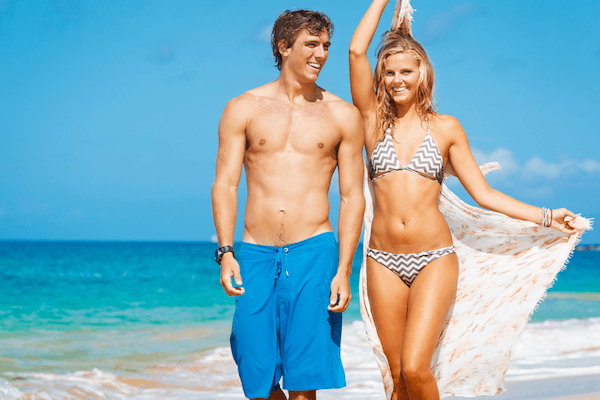 VASER is a fat reduction and body contouring procedure that allows for great precision in targeting problematic regions of the body. VASER liposuction represents a major advance in liposuction technologies. VASER stands for vibration amplification of sound energy at resonance. This name just means that VASER uses ultrasonic technology to break apart and emulsify fat tissue. By using ultrasonic energy to separate fat tissue, VASER protects the surrounding tissue, nerves, and blood vessels. This makes VASER both more comfortable than traditional liposuction and more effective at gently vacuuming the liquefied fat cells out of the body. VASER is a more refined technique than traditional liposuction and requires experience and finesse to achieve the best results. With this level of precision, VASER can reduce both deep and superficial fat. 
VASER Hi-Def Liposculpture
VASER Hi-Def takes traditional liposuction to the next level: liposculpture. Instead of just removing fat deposits, liposculpture focuses on shaping the body to reveal the muscle tone underneath. With VASER Hi-Def, highly customizable treatments are possible that can reveal muscle definition and provide body toning in ways that traditional liposuction simply can't achieve. Liposculpture signals the future of body contouring where surgeons can achieve more with minimally invasive techniques than was imaginable just 25 years ago.
Benefits of Combining VASER with Renuvion
Combining both VASER and Renuvion provides a comprehensive body contouring solution in a single, easy-to-combine procedure. The two treatments synergize well with each other, each enhancing the results of the other.
Benefits of Combining the Procedures
Efficient liquefying and removal of fat
Smoother and tighter skin
No Scarring
Quick recovery time
Minimally invasive
Long-lasting results
Completely natural appearance
Areas that Can Be Treated with Renuvion and VASER
Arms
Waistline
Neck
Abdomen
Buttocks
Back
Thighs
The Combined Procedure
Because both Renuvion and VASER are minimally invasive and result in minimal discomfort, they can be combined into a single efficient procedure. You will receive the appropriate anesthesia as discussed during your consultation. One advantage of the combined procedure is that it can still be accomplished with just local anesthesia.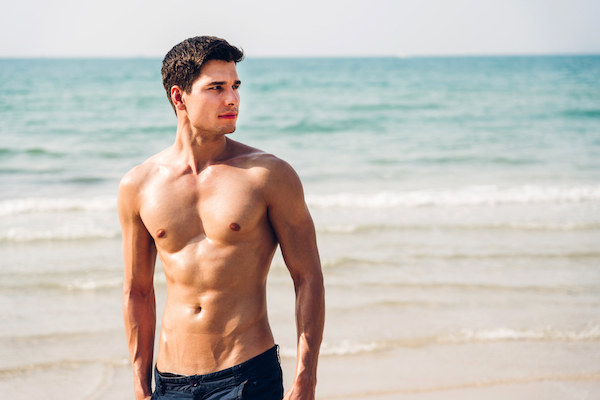 Once you are comfortable, Dr. Tehrani will begin by making tiny incisions into the treatment area. Through these incisions, he will use VASER's cannula (a thin, blunt tube) and use the ultrasound waves to break down the fat tissue. After the ultrasound prepares the area, he will vacuum out the unwanted fat cells. Then, using the same incisions, Dr. Tehrani will deploy Renuvion's helium RF probe to sweep the treatment area. Renuvion tightens the skin immediately while promoting collagen production to yield long-term results.
After the procedure, you might experience some discomfort, but because both procedures are much less involved than surgery, you can manage any discomfort with over-the-counter medication and the compression garment that Tehrani Plastic Surgery will provide. It will take about 3 days before you're to resume normal activities and about 3 weeks before you can resume strenuous activities including working out. Studies have found that performing the procedures together is both safe and effective without an increase in complications.[1][2]
Consult with the Body Sculpting Expert
Beautiful transformations all begin with a great consultation. By informing Dr. Tehrani of your desires, goals, and medical history, you provide Dr. Tehrani the tools he needs to construct a strategy to achieve your subtle yet stunning transformation. The better he understands your motivations and expectations, the more he can customize treatments to meet your needs.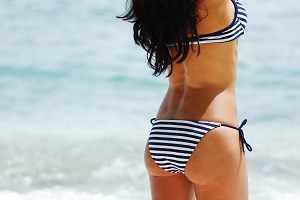 Dr. Tehrani possesses the experience to combine VASER and Renuvion to achieve the results you want. He is an international trainer in VASER high-definition Liposuction and Tehrani Plastic Surgery was awarded as a Center for Excellence for Renuvion training. Before opening his private practice, he received extensive training after his general surgery residency at Memorial Sloan-Kettering Cancer Center and Thomas Jefferson University. He cultivates great passion for achieving the best results possible for his patients, so he stays updated on the latest advances in aesthetic medicine. This desire to continually evolve forms the basis of his approach to advanced body sculpting techniques, such as the combination of Renuvion and VASER.
How Much Do Renuvion and VASER Treatments Cost?
Both Renuvion and VASER are highly customizable procedures. They are versatile and designed to be adapted to each individual's circumstances. It would be irresponsible to provide a price for a combined treatment without consultation because there are too many factors to consider. After your consultation, once Dr. Tehrani understands your wants and needs, he will provide you with clear and transparent pricing for the combined procedure. Financing options are also available for your convenience.
FAQ
Is VASER Hi-Def liposuction permanent?
The number of fat cells in your body is fixed in adolescence for the most part. You don't develop new fat cells after your teen years. Because of this, the fat cells removed by VASER will never return. However, that doesn't mean you can just abandon a healthy lifestyle. Your remaining fat cells can still expand and grow larger so it's important to keep up your diligence with diet and exercise.
Can VASER and Renuvion be used to lose weight?
No, even taken together, they are not designed to be weight-loss procedures. They are body contouring procedures intended to supplement a healthy lifestyle. You should already be within 10-15 lbs of your ideal body weight before undergoing Renuvion and VASER.
Do VASER and Renuvion require general anesthesia?
No, VASER and Renuvion can be performed under local anesthesia. Discuss your situation during your consultation and Dr. Tehrani can recommend the appropriate anesthesia for your procedure.
Are Renuvion and VASER safe?
Yes, both Renuvion and VASER are both FDA-approved and well tolerated together.
References
Doolabh V. (2019). A Single-site Postmarket Retrospective Chart Review of Subdermal Coagulation Procedures with Renuvion. Plastic and reconstructive surgery. Global open, 7(11), e2502. https://doi.org/10.1097/GOX.0000000000002502
Duncan, D. I. (2019). Helium Plasma-Driven Radiofrequency in Body Contouring. In The Art of Body Contouring. IntechOpen. doi: 10.5772/intechopen.84207