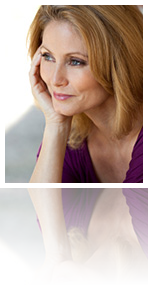 More and more of our patients in Inland Empire are seeking new methods to achieve a youthful appearance without having to go under the knife. Particularly, non-invasive procedures are starting to gain much popularity. Fat transfer is one of these procedures.
Also known as fat injections, a fat transfer can be done to enhance different parts of the body, such as the face, hands, and breasts. This is done by harvesting fat from parts of your body where there is excess fat, and injecting it to the parts where volume is needed.
However, not everyone can benefit from fat injections. Some patients may have more satisfying results than others. Before considering the procedure, it is important to know if you are a good candidate for fat injections first.
You can benefit from fat injections if:
You have areas in the face that appear sunken or creased, such as smile lines, laugh lines, or crow's feet. Acne scars and sunken cheeks can also benefit from fat injections.
You want a more permanent correction when it comes to bringing back the volume in your face.
You want a more contoured body.
You wish to improve the appearance of scars and enhance bodily depressions.
You want to rejuvenate both hands and face.
You wish to hide obvious signs brought by breast implants or to fill out irregularities in your previous breast surgeries.
You have nicely contoured breasts and want to moderately increase the size of your breasts.
You do not have sagging breasts and poor skin turgor. If you do, a fat transfer is not the right procedure for you.
You have wrinkled hands or hands that show off underlying vessels and tendons. In this case, fat injections can help plump up the area and improve the quality of your skin over time.
Dr. Tehrani can assist you with any other queries about fat injections. If you are interested in the procedure, call us today at (760) 240-2444 to book an appointment with Dr. Tehrani!