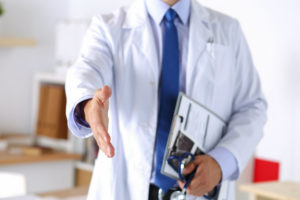 Many people consider consulting with a plastic surgeon regarding their facial or body concerns. Only a fraction of them actually do so. One of the aspects of the prospect of cosmetic surgery that may keep some people from moving forward is fear about what could go wrong. Of course there are risks associated with any surgical procedure. That does not mean the worst is bound to happen. Here are a few ways that you can set your mind at ease as you move forward in deciding if your prospective procedure is right for you.
Know your Surgeon
Credentials are key when you are seeking not only the best results but the most efficient process altogether. Board certified plastic surgeon Dr. Tehrani is trained in both Plastic and Reconstructive Surgery and General Surgery. He serves patients from Laguna Beach, Palm Springs, and Apple Valley, with many patients visiting from other parts of the state.
Pricing is not a consideration that should factor in to choosing a surgeon to perform your procedure. Sure, you will find "deals." You may have even heard about medical tourism. Shopping for price is ill-advised, and could lead you into a precarious situation that could have been avoided.
Be Real – With Us and with Yourself
Prior to your surgical procedure, a full consultation and examination will be conducted. It is important to know why you want to have cosmetic surgery, and to openly discuss these reasons. Another vital point of communication is to provide all necessary details about your medical history and current medications to your surgeon. This includes supplements! Non-prescription supplements like gingko biloba and fish oils can affect the outcome of surgery. From aspirin to herbal remedies to prescriptions, we need to know what is in your body in order to plan the safest protocol for you.
Your recovery process from cosmetic surgery comes down to your ability to adhere to post-operative instructions. We are here to support each of our patients and answer questions that may arise. At the same time, it is necessary to maintain appropriate self-care throughout recovery.
If you have been contemplating the idea of cosmetic plastic surgery, get the facts. Contact us at (760) 240-2444 to schedule a consultation in one of our three Southern California offices.