Earlier this year, The American Society of Plastic Surgeons (ASPS) released statistics showing that 15.6 million cosmetic procedures, including both minimally invasive and surgical, were performed in the U.S. in 2014. That's an increase of 3% over 2013 – and that small percentage is actually a big number.
What is driving the growth in cosmetic plastic surgery?
For one thing, choice. Thanks to medical and technological advancements, we are able to have more options and better outcomes than ever. We can make choices that allow us to not only achieve the results we're seeking, but also by the methods that makes us most comfortable.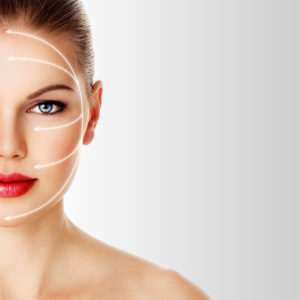 What are some of today's most popular cosmetic procedures?
1.) Hooray for fat?
The use of fat in minimally invasive procedures continues to grow in popularity. Injections of your own fat are being used to plump us up everywhere from our faces and hands to our buttocks.
2.) And speaking of Butt
ASPS statistics also show that buttock implants and lifts are among the fastest growing procedures over the past year.
3.) Continued smooth sailing for Botox
There were 6.7 million Botox procedures in 2014, up six percent
4.) Take it down a notch, please
While more of us are interested in cosmetic procedures, we aren't as willing to dedicate a lot of time to achieving results. So minimally invasive procedures, which typically produce more subtle results, turn out to be all we want – and all we have time for.
5.) Let's hear it for the boys!
Nobody thinks cosmetic procedures are just for women anymore. In growing numbers, men are seeking to feel better about their appearance and regain a more youthful appearance, causing plastic surgery rates to increase significantly since 2000.
6.) What men want
Pectoral implants procedures in the U.S. have increased a whopping 208 (1,054 procedures – increased 208% from 2013 to 2014. More guys are also seeking breast reductions.
Which cosmetic procedure could be right for you?
Call for a consultation with Dr. Tehrani today and find out what results could be possible for you: 760-240-2444.