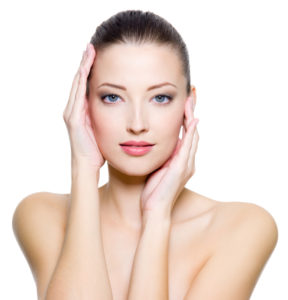 Have you ever wondered if you can actually turn back time — that is, in terms of restoring your once young-looking face? While there may be a variety of skin care products available on the market, does it feel like none of them actually work and you're just wasting your money? If so, dermal fillers such as Restylane could be the answer.
Your Fountain of Youth
If there is such a thing as the "fountain of youth," it must be Restylane. This hyaluronic acid filler is popular because of its amazing ability to fill in the wrinkles and fine lines that have etched themselves on the face over the years. Restylane is a clear, biodegradable gel whose main component, hyaluronic acid, occurs naturally in the body. Because of this, Restylane can be safely injected, without any risk of allergic reactions. With its filling ability and the moisture that it integrates into the skin, Restylane offers the promise of a younger, fresher facial appearance.
The Wonderful Effects of Restylane
Restylane can be used on almost any area of the face to address aging problems such as light wrinkles, creases, and deep facial folds. More particularly, the filler has been widely used to treat and improve the appearance of fine mouth lines and laugh lines. Other than creating smoother facial skin, the treatment can also enhance facial contours with the help of larger particle size Restylane versions. An advanced hyaluronic acid formula also makes Restylane ideal for the correction of under-eye sagging, recessive cheeks, and less-projected cheekbones. It can even be used as a material for lip enhancement and to augment any areas that lack youthful volume and shape.
Restylane in the Inland Empire
Bring back your younger and fresher look with Restylane. Request a consultation with Dr. Tehrani today by calling us at (760) 240-2444 and learn more about the wonders of dermal fillers. We'd love to hear from you!