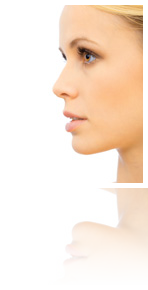 A rhinoplasty, or more commonly known as a nose job, is becoming a more popular choice for patients who desire to have their noses enhanced in size or shape. If you are considering the procedure, you need to have enough knowledge about it in order to keep anxiety away during the day of your nose surgery.
During Your Initial Consultation
Before undergoing the procedure, an initial consultation with your plastic surgeon is essential since this is when you will be assessed and evaluated whether or not you are eligible for surgery. Moreover, this first meeting will include:
Discussion of medical history. The surgeon will, first and foremost, ask about your motivation for undergoing rhinoplasty. Another important thing that will be discussed is your medical history, which may include history of previous surgeries, nasal obstruction problems, or any medications you have taken or are taking currently. Patients with bleeding disorders, such as hemophilia, may be bad candidates for rhinoplasty.
Physical examination. During this time, your doctor will conduct a complete physical examination, which may include a series of blood tests and other laboratory tests. Your skin will be carefully inspected, with emphasis on your nose. This will help him determine the appropriate changes that need to be done to achieve your aesthetic goals.
Taking photographs. Someone in your doctor's clinic may capture pictures of your nose from different angles. These photos are manipulated using a computer software to show you the possible outcomes of the procedure. These photographs may also be used to discuss specific goals of the surgery.
Before Your Surgery
Your doctor may require you to avoid certain medications such as those that stimulate bleeding. If you are a smoker, there is also a need to stop smoking – as smoking interferes with your body's healing ability.
Only get rhinoplasty from a qualified surgeon. Dr. Tehrani is equipped with the knowledge and skill to perform rhinoplasty. Call us at (760) 240-2444 to book an appointment today!