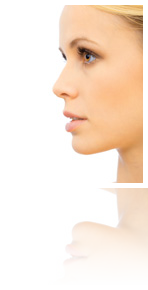 Aesthetical surgery procedures are still to this day considered risky, both physically and financially. They are expensive operations that might not payoff in the long run. However, this does not put off many people who, for both aesthetic and health reasons, undergo chirurgical procedures to improve their physical appearance. In fact, many great developments have taken place in this field in recent years, making plastic surgery safer, cheaper, and more accessible to a greater number of people.
When it comes to facial surgery, the nose has seemed to attract the interest of many. It is perhaps the feature that is most often altered by plastic surgery. Celebrities such as Blake Lively, Ashlee Simpson, and Ashley Tisdale have all had nose jobs, sometimes sparking controversy as a result. Even the sexy Marilyn Monroe had one of the first nose jobs in Hollywood! Because the nose is so obvious and prominent, even small changes can make you even more attractive.
This remodeling of the nose is called rhinoplasty, like a rhinocerous. "Rhino" is a root of unknown origin that means "nose." Although most people undergoing rhinoplasty are doing so for aesthetic reasons, such as altering the size or shape for better flow with their other facial features, there are other reasons—including health reasons. Not everyone who goes under the knife for a new nose is vain. People suffering from sleep apnea or other sickness caused by a nose malformation may also undergo this operation.
Rhinoplasty is usually performed after the patient is sedated in order to prevent him or her from feeling any pain at all. The entire operation normally takes around 2 hours. Any qualified and experienced surgeon will be extremely careful; these doctors are trained to perform the operation as mapped out based on their discussions with you about your expectations. They will also not leave any visible, external scars, as unseemly scars could make the after-look worse than the original appearance. Because plastic surgery is such delicate work that requires a lot of training, some might even consider it sculptural art.
However you view it, nose jobs are a normal part of today's society, and most patients come out of surgery pleased with the results. Very skilled specialists increasingly prove themselves trustworthy to doubtful patients and provide them with the new looks they want and deserve.