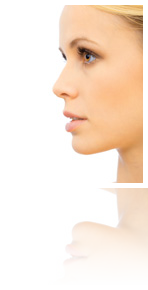 A rhinoplasty, or the reshaping of the nose, has grown more popular as a cosmetic procedure. A lot have already given it a go, yet many are still considering the option. Sure, you hate the way your nose looks from this angle, but is this reason enough to consider a nose job? More importantly, are you a good candidate for this procedure?
Assessing the Shape and Form of the Nose
You may consider a rhinoplasty if you feel like your nose is not in harmony with the rest of your facial features. It may seem like it is too small or too large in comparison to other parts of your face. Individuals who have bumps on the bridge of their noses and have seemingly pinched or flared nostrils can have their noses assessed for the possibility of a rhinoplasty.
Fighting Struggles in Self-Esteem
If the natural shape and appearance of your nose makes you uncomfortable, self-conscious, and generally unhappy, then it could be high time to consider a nose reshaping procedure. A lot of patients have found great satisfaction in getting a nose job. Not only can this benefit the younger ones, those who are older in age can also benefit from a rhinoplasty. Aging can do a lot to our body; it can affect the appearance of the nose as well. Get people to interact appropriately with you by reshaping your nose into a more desirable form.
Clarifying Expectations and Goals
Although a nose surgery is known to provide significant and satisfying results, it is not meant to make the patient's nose perfect. Because of this, the best candidates for a rhinoplasty are those who do not seek perfection, but those who understand that the procedure has limitations and that he or she is not born to live up to others' perception of beauty.
Rhinoplasty in Inland Empire
If you fit in one of the qualifications above, it is about time you talk with a qualified plastic surgeon who has extensive experience in rhinoplasty. What are you waiting for? Redefine your nose for the better! Call us today at (760) 240-2444 to schedule an appointment with Dr. Tehrani.