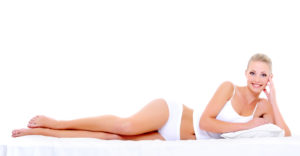 Having huge, saggy thighs can be a bit of an eyesore not only to you, but to others as well. Now that you have addressed the situation through a thigh lift, you may be asking yourself, "what now?" What can you expect from the results of the procedure? What will your thighs look like from now on?
Before your head starts to hurt from these unanswered questions, read on and be informed.
Expecting Immediate Outcomes
You will most likely notice significant results almost immediately. Here at our Inland Empire plastic surgery practice, most of our thigh lift patients notice a dramatic improvement in the appearance and feel of their skin. However, you may still not see the full effects of your thigh lift because of the dressings and bandages that are initially applied to your incisions. Furthermore, a compression garment may be needed to support your newly contoured thighs while it heals. The final outcomes from the procedure may be seen a few months after surgery.
Let's Talk About Drains and Sutures
Expect to see one or more tiny tubes attached to your surgical wounds. These tubes serve as drains to help your body get rid of excess blood and fluid that may have accumulated under your tissues during surgery. On the other hand, the sutures that were used to close your incisions may be dissolvable, usually disappearing within four months. If the sutures are non-dissolvable, they may be removed a week or two following thigh lift surgery.
The Dreaded Question: How About Scars?
As with any invasive surgery, thigh lifts do leave behind some scars. However, Dr. Tehrani makes sure that they are hidden. They are easily concealed underneath bathing suits and underwear. If you get a thigh lift from a qualified and experienced surgeon like Dr. Tehrani, your scars will be the least of your problems for sure.
To learn more about thigh lift surgery and what to expect after the procedure, call us today at (760) 240-2444 to request an appointment with Dr. Tehrani.