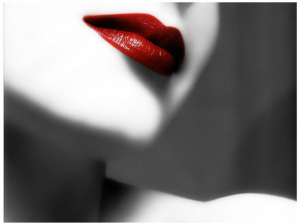 Two of the most beautiful things we can give are a smile and a kiss. These experiences are made exceptional by full, shapely lips. If you look at famous fairy tales, even, you will see that fair maidens are not without this notable feature, usually accentuated in bright red. From a young age, women are taught that the fullness, softness, and shapeliness of their lips makes a difference in their overall appearance. There is nothing to fear if these factors are lacking. With expert help, they can be created.
Some of the reasons that lip augmentation is performed include:
Too thin, too small, or too poorly shaped. A thin, small mouth doesn't garner much attention. Adding to the size and shape of the lips creates not only a focal point, but also better balance among all facial features. Lips that are flat may be made more curvy and round with the right treatment.
Restoring a younger appearance. Full, plump lips look younger. They also look sexier. With age, there is a natural loss of volume around the mouth, which can lead to vertical lines around the lips, and a general "deflated" look. Bringing back the volume can also bring back feelings of confidence.
Lip Enhancing Treatment Options
Patients wanting to add Va-Va Voom by volumizing their lips can do so in one of several different ways. The most common form of lip augmentation we see today is dermal fillers. Treatment is takes only a few minutes, and results last months at a time. There is no down time needed after lip augmentation with dermal fillers. Other options that may be considered include:
Fat injections. This treatment involves harvesting fat from another area of the body, such as the thighs or abdomen. The minor liposuction procedure offers a secondary benefit of body sculpting in addition to the primary benefit of longer-lasting results.
Lip lift. Yes, there is such a thing! However, this cosmetic surgery may not be right for everyone. The purpose of the lip lift is to elevate and reshape the lips through internal incisions. About 10 days of down time is needed after this procedure, and results can last years.
Lip implants. Individuals who want permanent results may consider having silicone implants inserted into the lip tissue, although this is not without risk. Recovery takes about 10 days, and scars are concealed.
Call (760) 240-2444 to learn more about lip augmentation in Palm Springs, Apple Valley, or Laguna Beach.