Body contouring is a battle on two fronts. Sure, you want to lose the fat, but you also want to tighten your skin after weight loss. How can you achieve both goals at once?
Meet BodyTite.
Dr. Tehrani is a maestro of makeovers, transforming your "problem areas" into sources of personal pride. BodyTite is one of the many tools in Dr. Tehrani's toolkit as he unleashes your ideal self. Tehrani Plastic Surgery has three convenient locations in Apple Valley, Palm Springs, and Laguna Beach, California. Schedule a BodyTite consultation to enjoy the benefits of taut, toned contours for yourself.
BodyTite vs. Traditional Liposuction
Liposuction is a safe, proven way to eliminate unwanted fat by gently vacuuming it from your body. As reliable as lipo is, it can always be improved upon. BodyTite is the next generation of liposuction, working to remove excess fat while simultaneously tightening loose skin.
By harnessing the power of radiofrequency (RF) energy, BodyTite liquefies fat for easier extraction.[1]
But that is just the first step in the BodyTite suite of services. The human body's layers of fat, tissue, and muscle are brilliantly interconnected. BodyTite delivers waves of controlled heat through these layers, monitoring the temperature throughout the treatment process.[2] As the fat is destroyed, the skin contracts, creating a pleasingly cinched look and feel.
Bust the Belly and Tighten the Belt
Let's face it: the belly is one of the most difficult areas on the body to sculpt. Crunches serve their purpose, but they may leave you out of breath and underwhelmed. BodyTite can address your excess midsection bulk by trimming, slimming, and shaping your tummy, all in one procedure.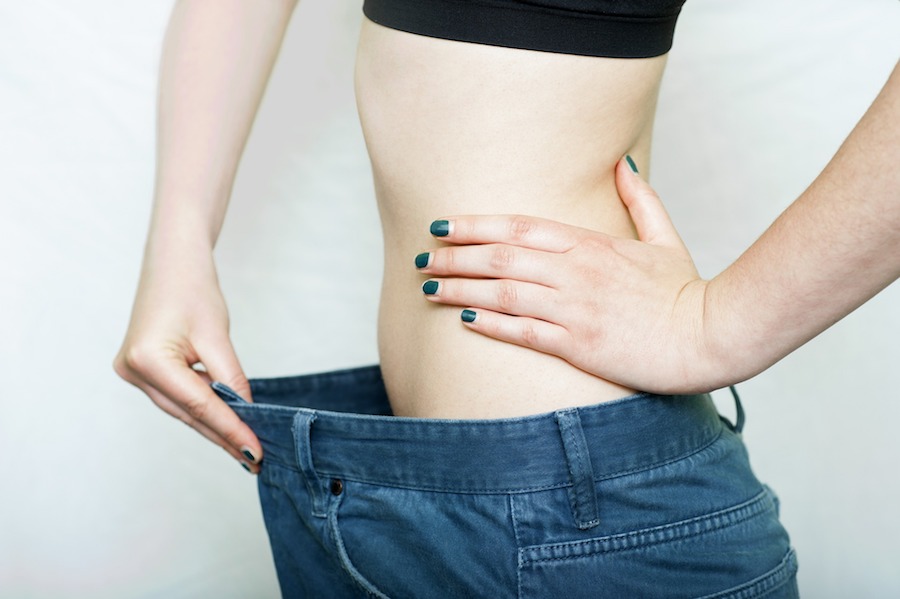 If you have recently lost weight and need to address loose skin along the midriff, a Tummy Tuck may be the optimal solution. On the other end of the spectrum, if you have responsive skin tone but want to shed some stubborn bulk, VASER Hi-Def Liposuction could be your best bet. 
Many of us, however, fall somewhere in between these two descriptions. We want to contour the bulge away and bring our skin into balance with our sleek new shape. To achieve both goals harmoniously and effectively, consider a BodyTite procedure at Tehrani Plastic Surgery.
Individual Consultation in Orange County
In addition to being a world-class surgeon and industry leader, Dr. Tehrani is also a great listener. He wants to hear your story, so be prepared to share your medical history. Tell the doctor about your past weight loss achievements and future contouring goals. Together, we can build on your progress and tighten up your future. Please call (760) 240-2444 to connect with one of our attentive staff members and learn how BodyTite can benefit you!
From Preparation to Perfection
During your comprehensive consultation, the Tehrani Plastic Surgery team will provide you with detailed instructions to prepare you for BodyTite contouring. You may be advised to quit smoking, stop taking certain blood thinners, and fill any prescriptions you may need to facilitate a speedy recovery.
Please follow Dr. Tehrani's directions closely. He is an expert in his field and he prioritizes your health and happiness. To get a glimpse of Dr. Tehrani's past triumphs, take a look at our rave reviews page. We are humbled by our patients' kind words and we strive to continue providing 5-star service to our friends and neighbors. If you live in Palm Springs, Laguna Beach, or Apple Valley, California, Dr. Tehrani can address your aesthetic needs. 
FAQ
How much does BodyTite cost in Orange County?
When discussing medical costs, it is important to look at the big picture. Dr. Tehrani will explain every facet of a BodyTite procedure during your individual consultation and walk you through the price associated with each component. From local anesthesia to equipment to procedure duration, there are no hidden costs when you visit Tehrani Plastic Surgery. We also provide financing options to ensure that you get the best care at the right price. 
Is BodyTite right for me?
There is only one way to answer this question accurately and comprehensively: schedule a consultation with the best BodyTite practitioner in Southern California. Tehrani Plastic Surgery can assess your needs, examine your skin tone, and deliver amazing results. Goodbye flab, hello fab!
References
Ion, L., Raveendran, S. S. & Fu, B. (2011). Body-contouring with radiofrequency-assisted liposuction. Journal of Plastic Surgery and Hand Surgery. 45(6)286-293. DOI: 10.3109/2000656X.2011.613263
BodyTite manufacturer's website, retrieved from: https://inmodemd.com/technologies/technologies-bodytite/