Show Off Your Gym Body to the Max!
You work out. You eat right. So why aren't exercise and diet enough to highlight your physique? If stubborn fat is blocking the view of your toned, taut muscles, then you should consider the benefits of VASER Hi-Def Liposuction.
Tehrani Plastic Surgery is the capital of contouring. Dr. Tehrani is a board-certified surgeon who specializes in liposculpting to remove thin layers of unwanted fat. Call (760) 240-2444 to incorporate VASER Hi-Def into your workout routine!
Before and After Photos
What Is VASER Hi-Def?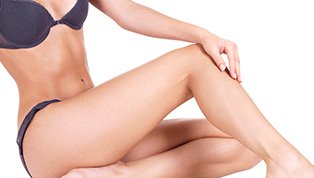 VASER Hi-Def is a precise, effective liposuction technique that removes localized deposits of fat.[1] Dr. Tehrani employs Hi-Def technology to sculpt the fine contours of the body. VASER is an acronym for Vibration Amplification of Sound Energy at Resonance. The high-definition device emits powerful waves of energy to loosen unwanted fat. The fat cells are then gently vacuumed out of the body to showcase the vibrant musculature below.
Dr. Tehrani is a wizard with VASER, tuning its wavelengths in accordance to your unique contours. If you want to accentuate your six-pack abs, Dr. Tehrani can use Hi-Def energy to sculpt your midsection. To enhance your biceps, VASER can remove unwanted bulk from the upper arms. Regardless of the gym achievements you want to display, Tehrani Plastic Surgery can help.
To experience the benefits of VASER Hi-Def for your gym body, contact our offices in Palm Springs, Apple Valley, and Laguna Beach. Dr. Tehrani serves Southern California with pride!
The Ultimate Workout Supplement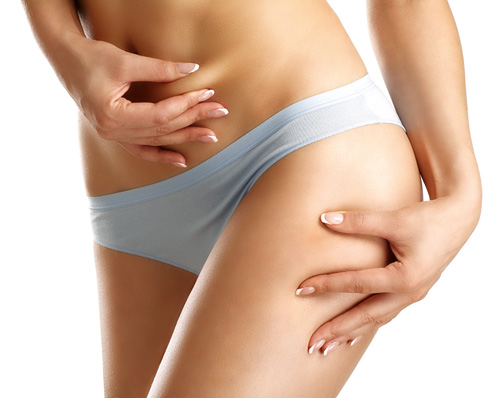 Strength training and fat burning are vastly different processes. You can achieve great strides at the gym, but if you take in more calories than you burn, fat may accumulate. Thin layers of bulk can obscure your sleek, strong physique. Traditional liposuction is great for fat removal, but it may not be ideal for fine muscle highlights.
VASER Hi-Def, on the other hand, can target the hard-to-burn fat along the chest, thighs, buttocks, and other "problem areas" you may have. There is a finely tuned machine shimmering just below the surface of your fat. VASER Hi-Def at Tehrani Plastic Surgery can unleash your beast-mode bod!
Private Consultation in Orange County
If you have ever worked with a personal trainer, then you understand the value of a professional perspective. Your coach inspires you to feel the burn and blast your way to new heights of fitness.
Dr. Tehrani can bring the same level of excellence to your aesthetic plan. During your individual consultation, you will be encouraged to share your medical history and gym regimen. Point out your workout goals and any obstacles that may be standing in your way. Together, you and Dr. Tehrani can devise the best ways to sculpt your body with the aid of VASER Hi-Def. We're in your corner!
Rapid Recovery: Getting Back to the Gym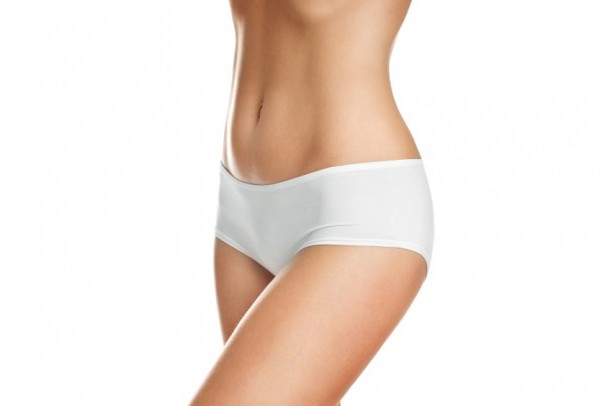 Following your VASER Hi-Def procedure, Dr. Tehrani can provide the appropriate compression garments to facilitate a healthy recovery. Studies show that the average time away from work for a VASER liposuction recipient is 6.1 days, and individuals were able to resume their regular activities after 3.2 weeks.[2]
While these guidelines are helpful, they are by no means absolute. Results vary, and you should not push yourself. The key to recovery is rest. Dr. Tehrani is a legend when it comes to delivering amazing results, so please do not rush the healing process. Follow his advice and give your body time to adjust to its lean new contours.
FAQ
How much does VASER Hi-Def cost in Orange County?
You have spent enough of your hard earned money on gym fees and health foods. You deserve a break. Dr. Tehrani provides the best aesthetic solutions at the right price. Our financing options can help you access the appropriate VASER Hi-Def procedure for your overall fitness strategy.
What is the best plastic surgery procedure to amplify my gym gains?
VASER Hi-Def is able to target unwanted fat in specific areas like upper arms, thighs, and the chest. Another technique to consider is Tehrani Plastic Surgery's BodyTite procedure. Both methods use highly specialized energy waves to selectively remove thin layers of fat that cover your toned muscles. To determine which procedure provides the best complement to your healthy lifestyle, contact our office.
References
de Souza Pinto, E. B., de Souza Pinto Abdala, P. C., Maciel, C. M., Turchiari dos Santos, F. P., Martello de Souza, R. P. (2006). Liposuction and VASER. Clinics in Plastic Surgery. 33(1)107 – 115. DOI: https://doi.org/10.1016/j.cps.2005.09.001
Saad, A. N., Arbelaez, J. P., De Benito, J. (2020). High Definition Liposculpture in Male Patients Using Reciprocating Power-Assisted Liposuction Technology: Techniques and Results in a Prospective Study. Aesthetic Surgery Journal. 40(3)299–307. https://doi.org/10.1093/asj/sjz218