Vectra 3D Imaging
Consultations offered at our two convenient locations in La Jolla, CA and Apple Valley, CA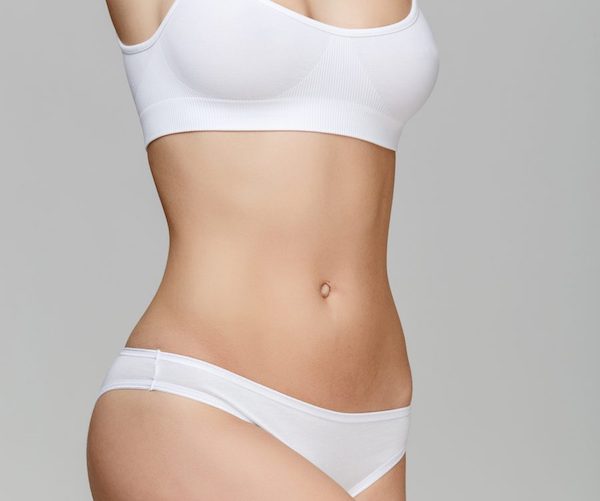 Vectra is an innovative digital imaging system that captures the contours of your face and body. The computer technology allows you to visualize your best self even before you receive any aesthetic enhancements. Truly, Vectra provides a glimpse into the future… a future ushered forward by the very talented Dr. Tehrani.
Tehrani Plastic Surgery has four convenient locations to serve the Southern California community. Contact us online to schedule an appointment in Palm Springs, Apple Valley, or San Diego. We also offer virtual consultations to best suit your needs and lifestyle choices. Call (760) 240-2444 to discuss your cosmetic goals.
About Vectra
You are attractive and strong, so any improvement to your face or body must take your current structure into account. Vectra is a comprehensive imaging system that maps the various layers of your skin, musculature and soft tissue. Its lighting system is flattering yet honest, illuminating the contours of your physique and expression down to the finest detail.
Vectra offers a 360-degree look at your appearance, "stitching" together every angle to create a 3D composite of you in the computer. From there, we can make adjustments according to which procedure(s) you may want to explore. Watch how the virtual version of yourself changes in response to various treatments. Vectra allows you to make the most informed decision imaginable!
Volume Maintenance
Over time, the face loses its youthful fullness. As the body produces less elastin and collagen, the skin loses its subdermal support structures. Cheeks and lips may become deflated and thin. You may overcompensate by increasing your makeup usage or shying away from facetime altogether, but Vectra provides a way to confront your loss of volume head-on.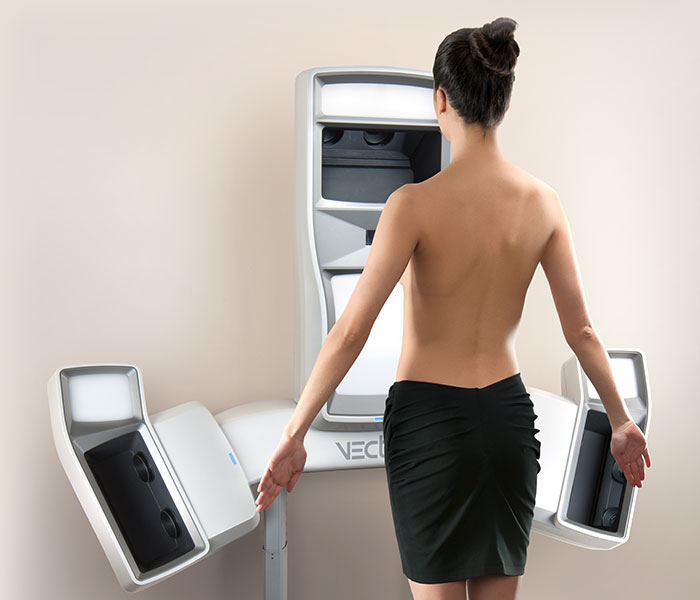 With Vectra's customized volume detection, you can see how sunken certain features have become. But the news isn't all bad; the imaging system also allows you to visualize solutions to your predicament. For example, if you need to perk up your profile, Vectra can show you how much hyaluronic acid may be required to fill the gaps beneath your skin.[1]
Based on the findings of your 3D imaging, Dr. Tehrani and his associates can recommend the proper injectable treatments to bring volume and vitality back to your face. Whether a dermal filler like Restylane or a fat transfer would be more beneficial, Dr. Tehrani has a wide array of solutions ready to deploy. He can follow up your Vectra session with actionable remedies for whichever areas need an aesthetic boost.
Complexion Mapping
Now that the underlying structures of your skin have been sufficiently mapped, let's focus on how effective Vectra is at surface imaging. The system's RBX technology helps detect discolorations and textural inconsistencies.[2]
Vectra can help diagnose such skin conditions as melasma, acne, burgeoning spider veins, and rosacea.
Once you have received a comprehensive landscape of your complexion, Dr. Tehrani can recommend the best treatment for your unique condition. To address breakouts and fine lines, for instance, you may want to explore the benefits of Fractora microneedling. Tehrani Plastic Surgery also offers a dazzling suite of facial options, so let Vectra guide the way to a shimmering new you!
360 Contouring
The human body is more than just an assemblage of arms, legs, and other assorted parts. It is a holistic work of art. Vectra celebrates the human form by offering 360-degree scans of a patient's physique. This allows you to see how your chest aligns with your shoulders to create a pleasing shape along the upper body. The information gleaned from a Vectra 3D image is invaluable for people considering an arm lift, for example.
Recipients can get instantaneous before and after glimpses of how their silhouette would look with the help of Dr. Tehrani's expertise.
Vectra is also a wonderful tool for clients who are interested in breast enhancement. The visualization software allows you to compare multiple scenarios at once, envisioning a plethora of sizes and shapes for the chest. In short, Vectra takes the guesswork out of augmentation, reduction, and breast lift surgeries. You can start a conversation about your ideal body by calling (760) 240-2444 at your earliest convenience.
Benefits of Vectra
To describe the benefits of Vectra's 3D imaging capabilities, we will need to step back and look at the big picture. Literally. The software seamlessly integrates multiple angles into an exact digital replica of your body and face. This allows for customized enhancements that create subtle yet striking transformations, courtesy of Dr. Tehrani.
Vectra represents a quantum leap in virtual capabilities, boasting an image capture time of only 3.5 milliseconds.[3] That means that you can move slightly without throwing off the cameras. The technology will adjust to your minor repositioning and "stitch" together the visuals without requiring lengthy reshoots.
Vectra 3D Imaging Features
Proprietary lighting features accentuate the individual contours of your face/body
Automated measurements cater to patients of all heights and weights
Markerless tracking allows for the dynamic evaluation of skin tone
Dorsal adjustment helps patients visualize their forthcoming rhinoplasty procedure
A specialized mastopexy interface illustrates how different incision patterns will yield a variety of results
Vectra's "overlaying" feature provides an instant contrast between your current form and your ideal shape
To experience the many benefits of Vectra for yourself, please contact Tehrani Plastic Surgery.
Eligible Candidates
Due to the versatility of Vectra's photographic elements, virtually anyone is eligible for its 3D imaging services. You will be asked to stay relatively still for brief periods of time, so please inform your Tehrani Plastic Surgery team if that will be an issue. Other medical mapping techniques, such as magnetic resonance imaging (MRI), can be problematic for people struggling with claustrophobia.[4] That is not a concern with Vectra because patients are not enclosed in a loud, compact tube.
To determine your candidacy for Vectra 3D imaging, call (760) 240-2444 and schedule a consultation.
Private Consultation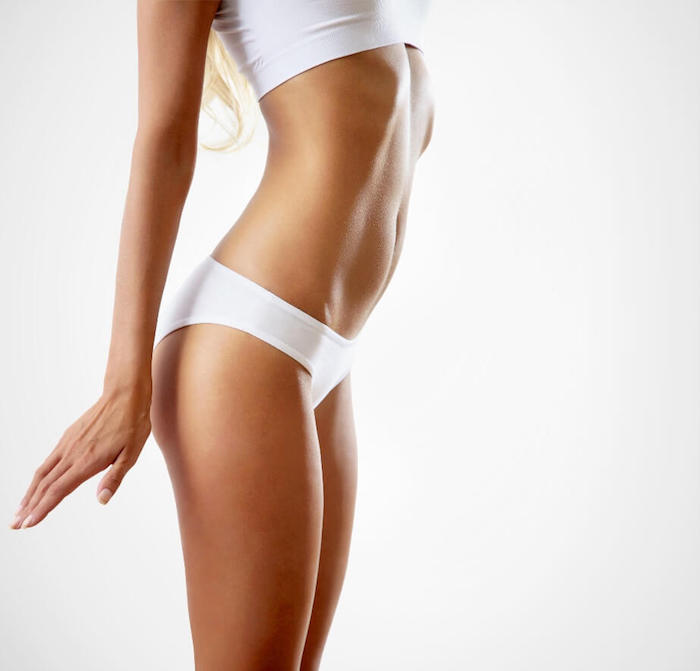 The amount of data that the Vectra system can process and interpret is inspiring. After all, communication is essential to any great improvement. We took a page from Vectra's scrapbook by committing to first-rate communication for all of our clients, from San Diego to Palm Springs and everywhere in between.
In the spirit of open and honest dialogue, we regularly update our blog. Feel free to read through our posts to gather insights and information regarding VASER liposuction, Brazilian butt lift surgery, and BodyTite skin tightening enhancement. These are just a few of the many procedures offered in our Southern California clinics. Dr. Tehrani and his staff can explain the opportunities for each treatment and predict their outcomes using Vectra imaging technology. Truly, a consultation at Tehrani Plastic Surgery is a rendezvous with time travel!
Preparation and Procedure
Since Vectra imaging is a non-invasive process, there is little to no preparation required. You may be ready for your first session immediately following your consultation. Please wear loose clothing on the day of your Vectra appointment. We want you to be comfortable throughout the image capture procedure.
The Vectra software is engineered to take comprehensive circumference measurements, surface topography, and volume assessments. All you need to do is stay still and let the cameras do all the work! In a matter of minutes, you can gain valuable data that will shape your cosmetic future.
Amazing Results
Tehrani Plastic surgery is founded on the core principles of safety and satisfaction. Vectra supports our goals by providing complex anatomical mapping without the need for incisions, X-rays, or anesthesia. The image quality of your 3D visuals is so detailed that you can glimpse your optimal enhancement before you even set foot in the operating room.
To get a preview of your forthcoming satisfaction, please visit our reviews page. Dr. Tehrani is proud to provide 5-star service to Orange County and beyond. We are eager to add you to our growing roster of happy, healthy clientele.
FAQ
How much does Vectra imaging cost in Southern California?
The cost of a Vectra session depends on the extent of your contouring needs. Full-body scanning may be more extensive than finite facial mapping, and the price varies accordingly. Tehrani Plastic Surgery will provide a transparent cost breakdown as part of your comprehensive consultation. Check out our financing page to learn more about our credit options, or contact us online to make an appointment. 
References